IN CASE anyone has forgotten – because it's been such a long time since our last update – I'm building a VL Commodore street-and-strip car. With the help of John Pilla from Powerhouse Engines, the boys at MPW Performance and a bunch of other legends who've got involved along the way, we've put together a killer forged-bottom-end RB30 motor with a Turbonetics 64/65 turbo, Plazmaman intercooler, Turbosmart gear and Haltech engine management.
A lot of the build has already been documented online and in print magazine form, so if you haven't seen the car before or have just forgotten where we're up to, check out some of the other videos and articles.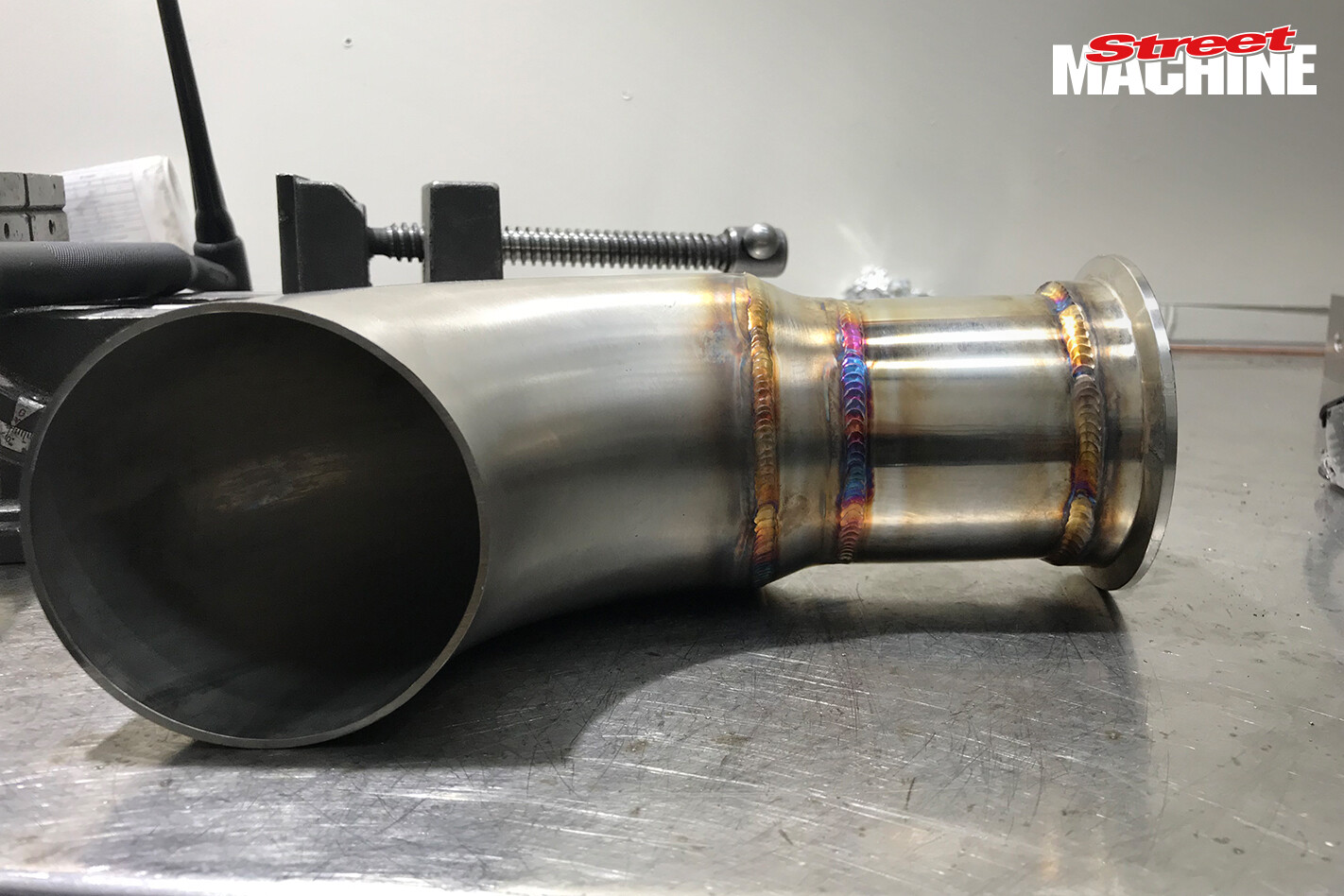 Now it's over to Adam Rogash and the boys at MPW to fab up a big 3.5-inch custom exhaust system that's going to give this thing a tough note – once it's running. The turbo I'm using has a three-inch exhaust housing, but to reduce back pressure and free up more ponies we're coming out of the turbo with three-inch stainless, expanding up to 3.5-inch and running the whole exhaust 3.5-inch.
With such a beefy system, the trick is to weave it around under the car where it's least likely to come into contact with the ground, so you'll see there aren't many big straight sections, and a lot of work has gone into it.
We've gone with one Growl muffler dumping right before the diff, so we're not running right to the back bumper. Getting a 3.5-inch exhaust over the diff without risking it being crunched under full suspension compression is near impossible, and if I ever wanted to run just a dump pipe rather than full exhaust it would be a pain to remove; beside, a diff dump is just cooler.
As you'll see in the video, the quality is top-notch and we had a lot of fun making it! Big thanks to Adam Rogash, Luke Foley and 'Abe' for producing the goods. And if you're wondering, yes it's nearly finished.