IN CASE you missed the memo, I've been building a VL Commodore to take on this year's Street Machine Drag Challenge. The aim is to run low 10s (possibly high nines) reliably, with the good old Nissan dirty 30 boosted by a Turbonetics 64/65 billet-wheel turbo.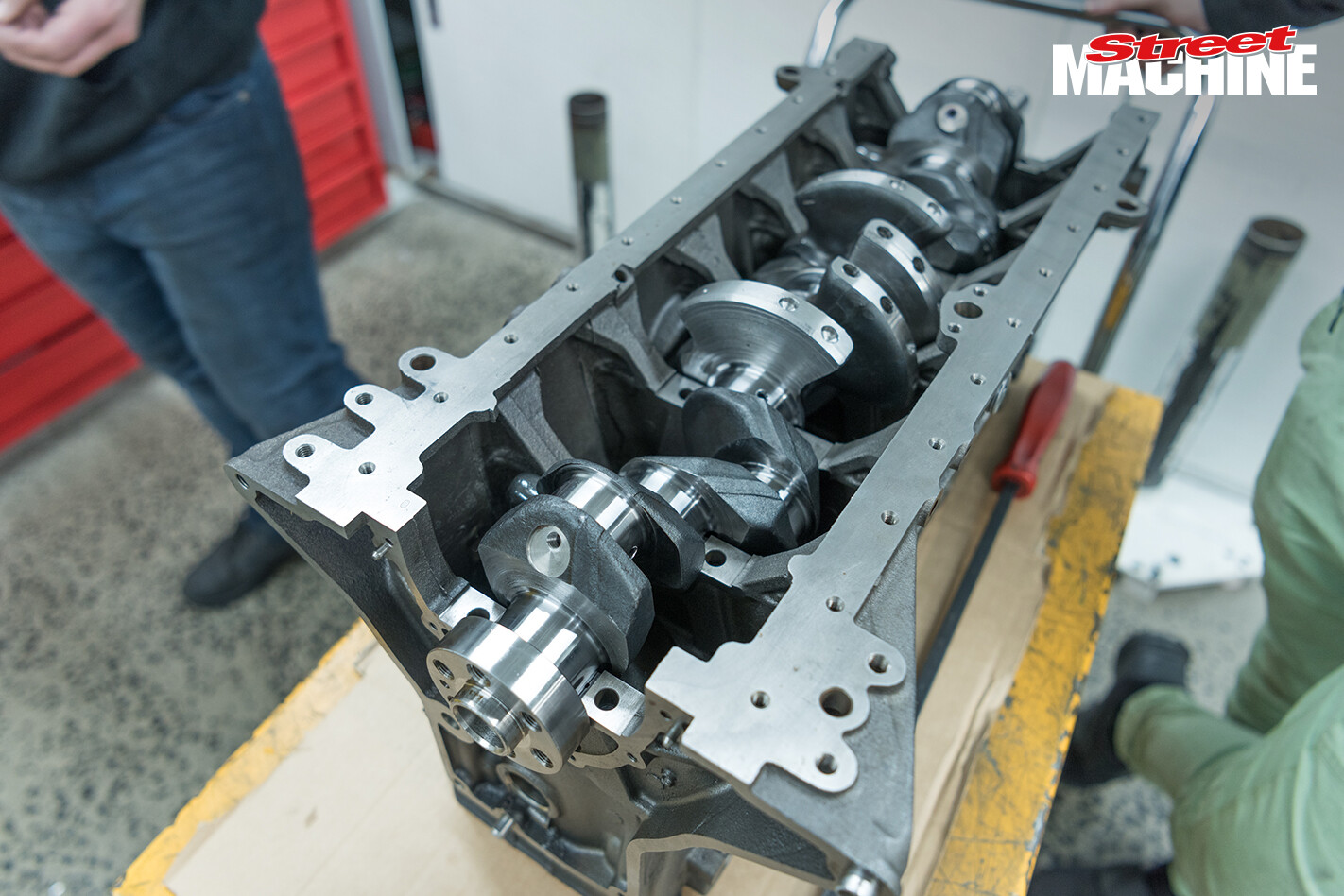 We'll be running a Haltech Elite ECU, which will control the flex fuel system as well as the ICE Ignition coil pack set-up. We're also using a full suite of goodies from Turbosmart, including a Race Port blow-off valve (yes, a VL with a blow-off valve – crazy, I know) and a Hypergate external wastegate.
Last time we checked in with my RB30 build at Powerhouse Engines we were machining the block ready to receive its new forged Spool rods and pistons. We started with a line-hone, then decked the block, gave it a bore and torque-plate hone, and then balanced the bottom-end rotating assembly. We also gave the single-overhead-cam cylinder head a port and polish for improved air flow.
All that was left to do was put it all back together, which is what we're doing this issue. Here you'll see the steps taken to go from a bare block and a box of parts to a fully assembled engine.
Next time we'll have this thing on the engine dyno to see how much grunt we can squeeze out of the little RB30 before it goes into the car. We'll have it set up exactly as it will be in the VL, with our Plazmaman intercooler all plumbed up, and we'll be turning the wick up to around 30psi.
The original power figure I had in mind for this thing was 600hp, so we'll see if we achieve that – or go completely overboard, much like everything else with this build has.