DAY Three is usually known as the busiest day at Street Machine Summernats and this year was no different, with more stuff to do than you could point a mullet at.
The new-for-32 skid alley proved to be as popular as ever, fans getting a truly awesome view from the Cougar Cave as entrants turned tyres to dust – even Scotty had a crack in the Turbo Taxi and stayed well-clear of the walls.
The Turbo versus Blower dyno battle between the supercharged ACDelco Pro Slammer Monaro and Castle Hill Performance's twin turbo VT Commodore heated up to unseen levels, with both cars cracking well over 2800hp with just 0.7hp separating the two leading into the final day.
The burnout pad action was up and firing on all cylinders, with both the National Burnout Championship and Burnout Masters smoking it up. The Burnout Masters list was whittled down from 29 cars to 10, with a heap of big names missing out on a chance in Sunday's top 10 shootout – including last year's winner Matt James.
The annual mullet competition was overseen by Canadian mullet enthusiast Larry Enticer, the crowd voting for young toddler Soren 'Pup' Zenke, from Byford, WA who just two years old. Legend!
Despite the rain coming in the afternoon entrants still lined the trotting track in strong numbers for the annual Supercruise, with hundreds of cars cruising in tandem to see off an awesome day of Saturday action.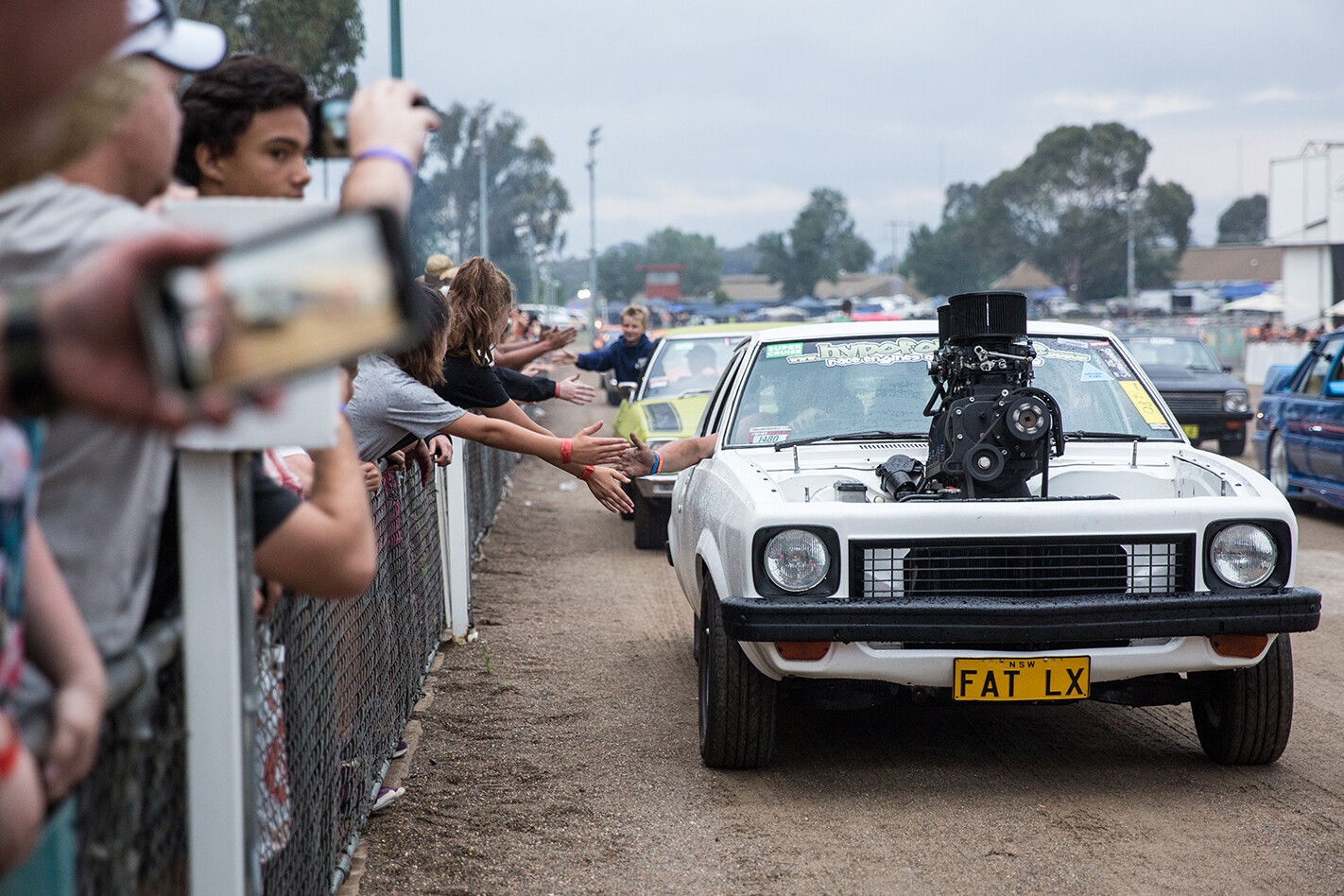 Hip hop artist 360 kept the patrons at the Cougar Cave entertained late into the night.