PHIL Penny's car is probably one of the craziest little Honda S600s in existence. With a giant turbo sitting completely out of the bonnet directly in front of the driver, it's a car you can't ignore. Dubbed JESUS, presumably after what people say when they first see it, the car has always been a bit of a hottie since Phil bought it 19 years ago – the previous engine combo was a boosted twin-cam Fiat four-cylinder.
"I got used to the old engine, so I had to step it up," Phil said. That's where the car's current turbo 2JZ set-up came into the picture. The turbo is an Australian-made 91mm billet item that sits directly in front of the driver – Phil has a forward-facing camera linked up to a dash-mounted screen so he can see where he's going.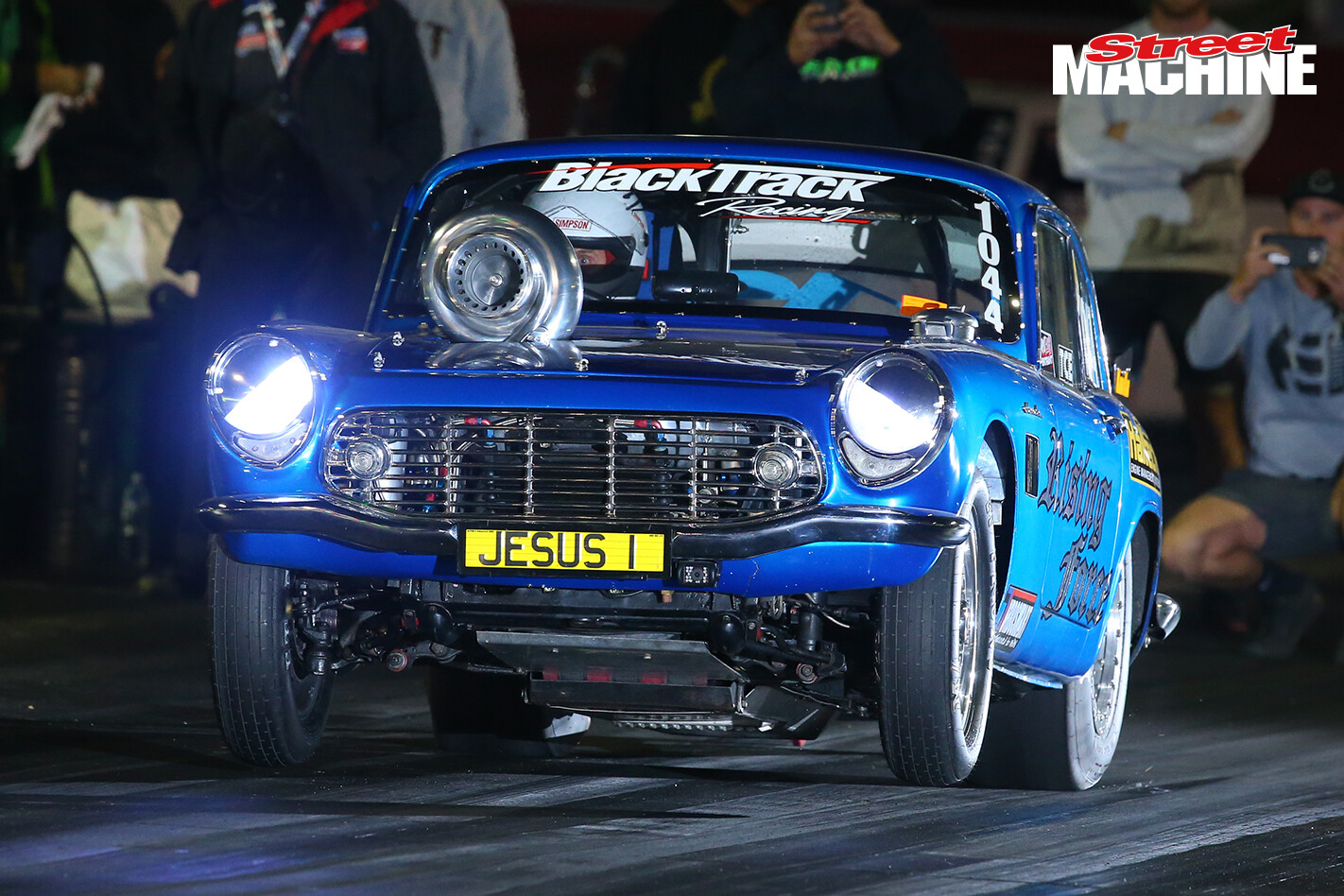 Boost control is through Turbosmart gear, and a Haltech Elite 2500T with torque management ECU is hooked up to a 12-injector methanol fuel system. It also has a bit of nitrous thrown in there to help it come up on boost. The whole deal makes around 1250rwhp on 30psi.
So far the car has run a 7.60@180mph at Willowbank, and at the recent Kenda Radial Riot event where we caught up with Phil, he went 5.2@144mph.