IT HAS been a crazy few weeks, but Project MX5.7 is ready for the big road-trip from Melbourne to Alice Springs for Red CentreNATS this weekend.
First up, Brenden 'Bubba' Medlyn and his guys from All Race Fabrications did a world-class job tubbing the rear of the MX-5, fitting four-link suspension, creating a stout rollcage and a mounting position for the engine.
With our plans to run two sizeable turbos on the thing, Johnny Pilla from Powerhouse Engines rebuilt our 5.7-litre LS1 to take the pain. GCG threw our $50 eBay turbos in the bin and built us a pair of custom-made crackers instead, while Plazmaman supplied one of their killer billet intake manifolds, the intercooler and a set of engraved rocker covers. Aussie Desert Cooler knocked out a radiator and twin thermo fans in record time, and Turbosmart supplied our wastegates and blow-off valves. Allfast Converters built us a top-notch Reid-case Powerglide and torque converter.
The dudes from LsXtreme wired the car at their home base in Ballarat, before the car was delivered back to MPW Performance in Dandenong, where pretty much everything else happened!
MPW boss Adam Rogash fabricated a heap of stuff big and small, including the intercooler plumbing and those crazy intake manifolds, and helped us solve the hundreds of little problems that crop up when you are undertaking a conversion of this kind with such a short deadline. He also tuned the car, but more of that next time.
Street Machine LS Tuner editor Iain Kelly flew down from Sydney for a few days to help us towards the pointy end, and as you'll see in the next episode, we had a cast of thousands helping in the final couple of days.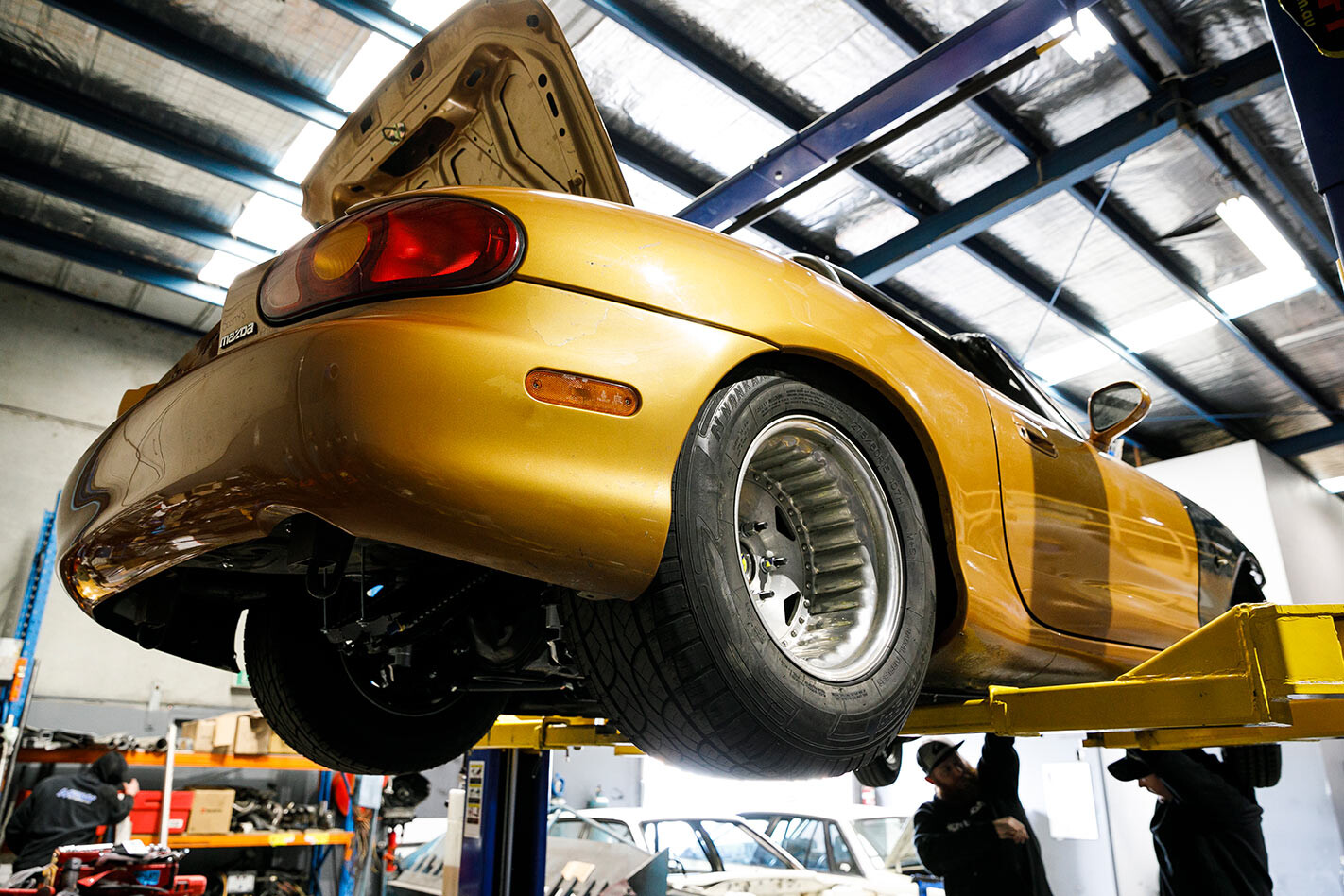 Much appreciation to all who chipped in, including Adam Rogash, Luke Foley and the crew at MPW Performance; Bubba, Pazzo, Peg and the All Race Fabrications boys; Johnny at Powerhouse Engines; GCG Turbos; Plazmaman; Turbosmart; Allfast Converters; Haltech; Bling Designs; LsXtreme; K&N; Valvoline, Iain 'Marv' Kelly; Victorian Speed Pro; South Pine Speed Shop, Norm and Vicki at Aussie Desert Coolers; Matt Reekie; and whoever else we have forgotten in our fatigued state. See you in Alice Springs!