WE'VE got another edition of Street Machine Hot Rod magazine ready just in time for Christmas, so forget the socks and jocks, and stuff your stockings with some of the coolest rods and customs from Australia, New Zealand, Japan and the U.S.
On the cover of the Hot Rod 16 mag is Mick Renfrey's '33 Ford modern masterpiece that he spent over 7000 hours building at home in his garage. To keep the costs down Mike fabricated much of the car himself including the custom chassis, body panels and pretty much whatever else could be made from metal. The sleek body was inspired by a Chip Foose design, Mike's not into old-school so this build was all about making something unique that had never been done before.
Clifford Hoad spent fifteen years building what could be Australia's ultimate show 'n' go Model T Ford. The detail on this thing is mind blowing, there's not a single square inch on the car that hasn't been caressed, modified and obsessed over with proper attention to detail. And when the steering wheel has been swapped for a steering square, you know this is one seriously creative build.
Peter Quaife's three-window '32 Ford coupe is a stunning example of traditional hot rod styling. The roof has been chopped four inches and underneath it runs a five-inch dropped axle to give a neat rake and under the four-piece bonnet is a stout Y-block topped by an Offenhauser intake with three 97s running to a top-loader. Peter's a perfectionist and it's not just evident from this particular '32 build, he's got a bunch of other jaw-dropping Fords sitting in the shed!
In this issue of Street Machine Hot Rod, our U.S correspondent Povi Pullinen takes on the Hot Rod Hillclimb in search of precious metal – vintage iron. Over 108 cars made the journey to Colorado this year for what was an awesome – if a little damp – event.
Richard Scerri's cool '32 Ford Roadster may look like a showstopper, but it was actually home-built and on a budget! This traditional-style rod is pretty much all brand new and the work of Richard and his four good mates who pieced it all together with just a bare chassis to work with. It took the boys one year to build, but they admit they probably could have finished it in half the time if they didn't spend so much time talking about how good it looked!
We first saw David Scott's Munsters Drag-U-La replica at MotorEx 2015, and ours wasn't the only attention that it caught – George Barris even gave it the tick of approval! David started with two steel coffins, turned it into a fully functioning drag car and garnished it with all of the necessary bits to create this masterpiece.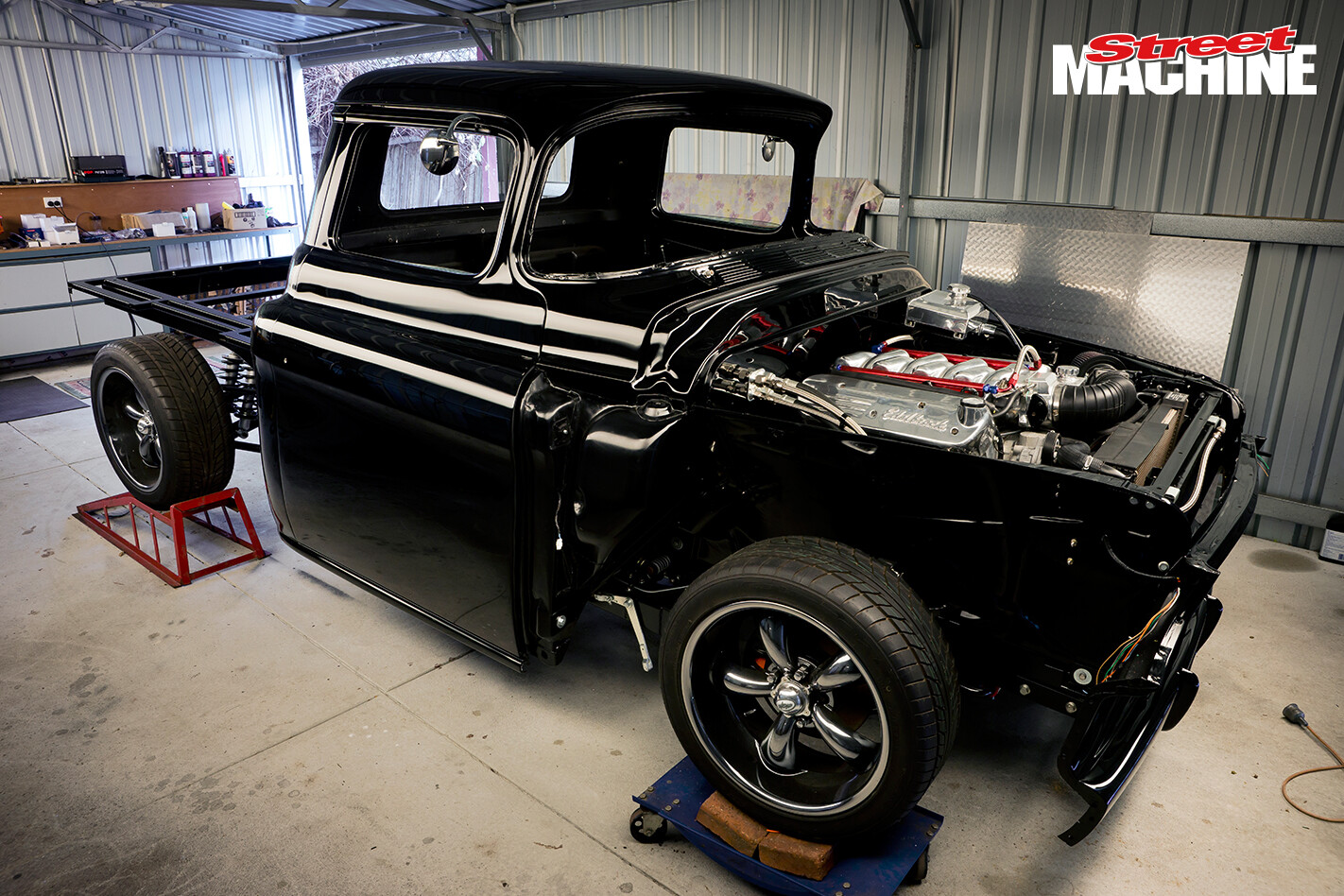 West Australian Dave Duncan built one of the finest hot rods of the 60s, then he sort of disappeared. Until now! He's currently working on a chopped '59 Chevy pickup with an LS1, six-speed 'box and Jaguar suspension front and rear. He still does all the paint and body work himself. In this issue of Hot Rod we catch up with Dave and reflect on all the cool cars he's built over the years.
Paul Naughton's long and low '49 Ford Club coupe oozes cool. But its beauty is a lot more than skin deep, Paul has put a custom 70s Toyota Crown-based chassis under the car, chopped the roof 3.5-inches and stuck a Ford 289 Windsor under the bonnet because this thing was built to drive.
In this issue we also chat to Norm Longfield who even in retirement hasn't lost the love of cars and motorsport. His garage is full of incredible machines that he's built and raced over the years, some of which even made it into the pages of Street Machine back in the day.
You'll find all of these stories and plenty more in the Street Machine Hot Rod 16 magazine, on sale now.