IN CASE you missed it, in the wee hours of this morning Holden Special Vehicles (HSV) launched its final range of Commodore-based hot rods, reviving the GTS-R nameplate last seen on the yellow VS from 1996. The big news is that the range-topping GTS-R W1 model, limited to just 300 units and with a $169,990 price tag, swaps the supercharged 6.2-litre LSA V8 for the even wilder blown LS9 Corvette motor.
The headline figures are 474kW and 815Nm of torque, making the GTS-R W1 the fastest and most powerful production car ever built in Australia. That six-figure price tag also makes it the dearest. Now a lot of you might think $170K is a bit much for a Commodore and that a $20,000 XR6 Turbo with $10,000 worth of mods would chop it, but regardless, all 300 W1s have been sold. In fact, we understand that they were all sold before the cover even came off the car.
In transforming from 'standard' Gen-F GTS to the full-hog GTS-R W1, HSV had to go to pretty extreme lengths to ensure this new hero car was ready for production. Starting with the engine, HSV wanted the dry-sumped LS9 because the engineers needed an LS-based donk due to the packaging requirements of the Commodore donor car, and the LS9 was the only engine more powerful than the LSA. The LS9 is no longer in production though, so HSV had to raid GM's spare parts warehouses and find enough engines to make the project viable.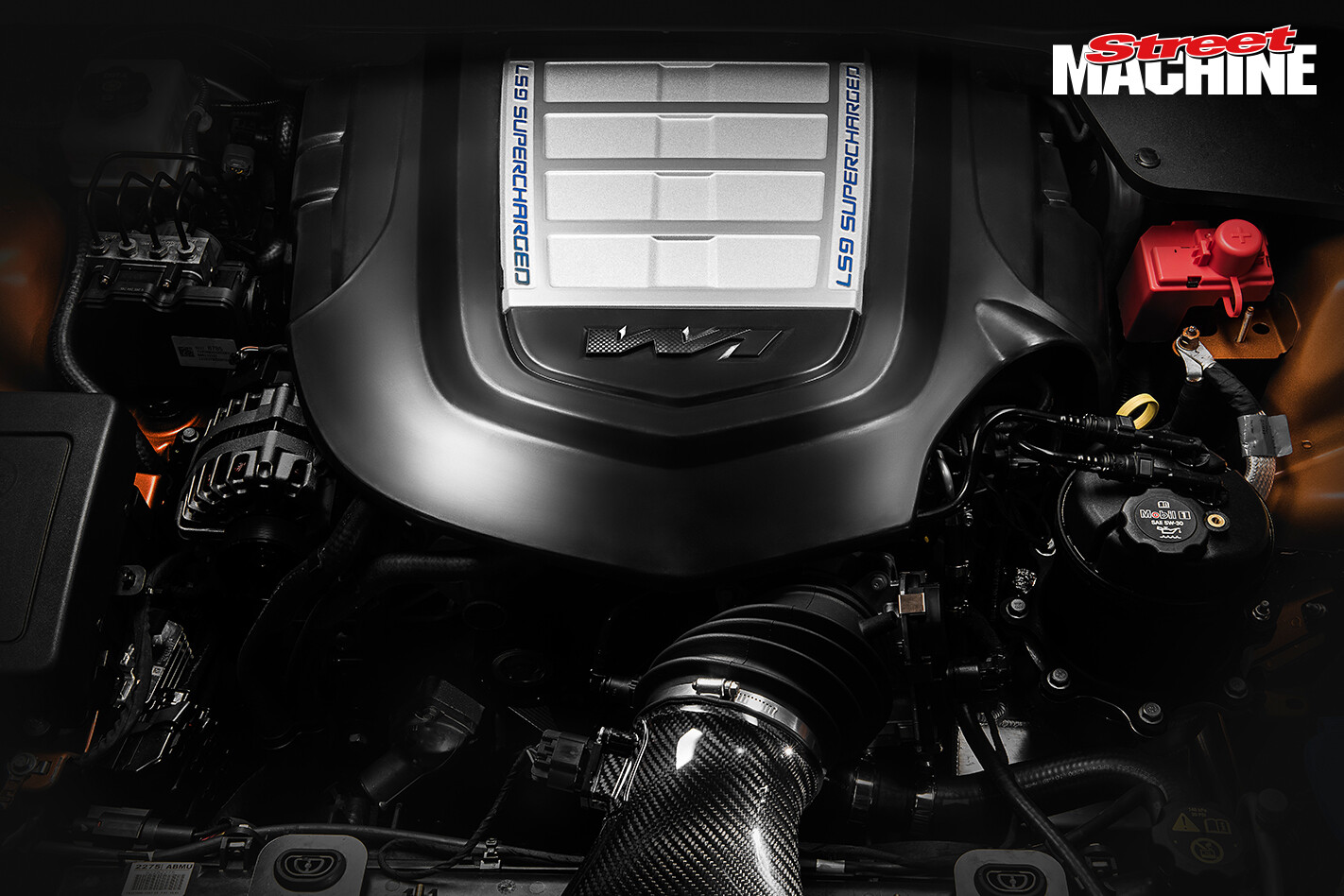 The next hurdle was finding a transmission that could handle over 800Nm. The team knew the Corvette six-speed manual was strong enough, but that car uses a transaxle design, compared to the conventional set-up of the Commodore. So they basically designed their own gearbox using the internal gearsets from the Corvette 'box inside the casing of their existing manual tranny, with a custom input shaft.
Check out the cool promo video HSV has made for the GTS-R range; it includes lots of skidding about on a race track, tyre smoke and V8 noise!