WE SAW this wild little Mazda 1000 ute at the Kandos Street Machine and Hot rod Show recently and had to find out a little more.
Owned and built by Brent Battersby, the little Japanese pick-up has been a labour of love for sixteen year old. Brent is still on his L-plates and he's spent the last two years building it. If the name Battersby sounds familiar that because Brent is the son of 2015 National Burnout Master Brett Battersby with the towering big block-powered BLWNLUX.
The Mazda runs a decidedly smaller motor though, with just an LS1 and 4L60E combination up front. It's mostly stock, but they've gone with a methanol carby and a front-mount distributor drive.
"He's built it as a kind of a rat rod," says his father Brett, "It normally runs no front guards and that was the look he was going for but Kandos wouldn't allow that so we had to quickly attached some front guards to get past scrutineering. It looks a little rough and rusty on the outside, but underneath it's really well built; it's as good as my Hilux."
The crazy little Mazda has been built for burnouts but they're hoping to do all the events at Bathurst Autofest in March, and despite it running no suspension at all Brett reckons it's not bad at all to ride in. "It was a little rough in the grass events at Kandos but other than that it's really good. It's only got about 80mm of ground clearance, which is just enough to get off the pad when it pops both tyres."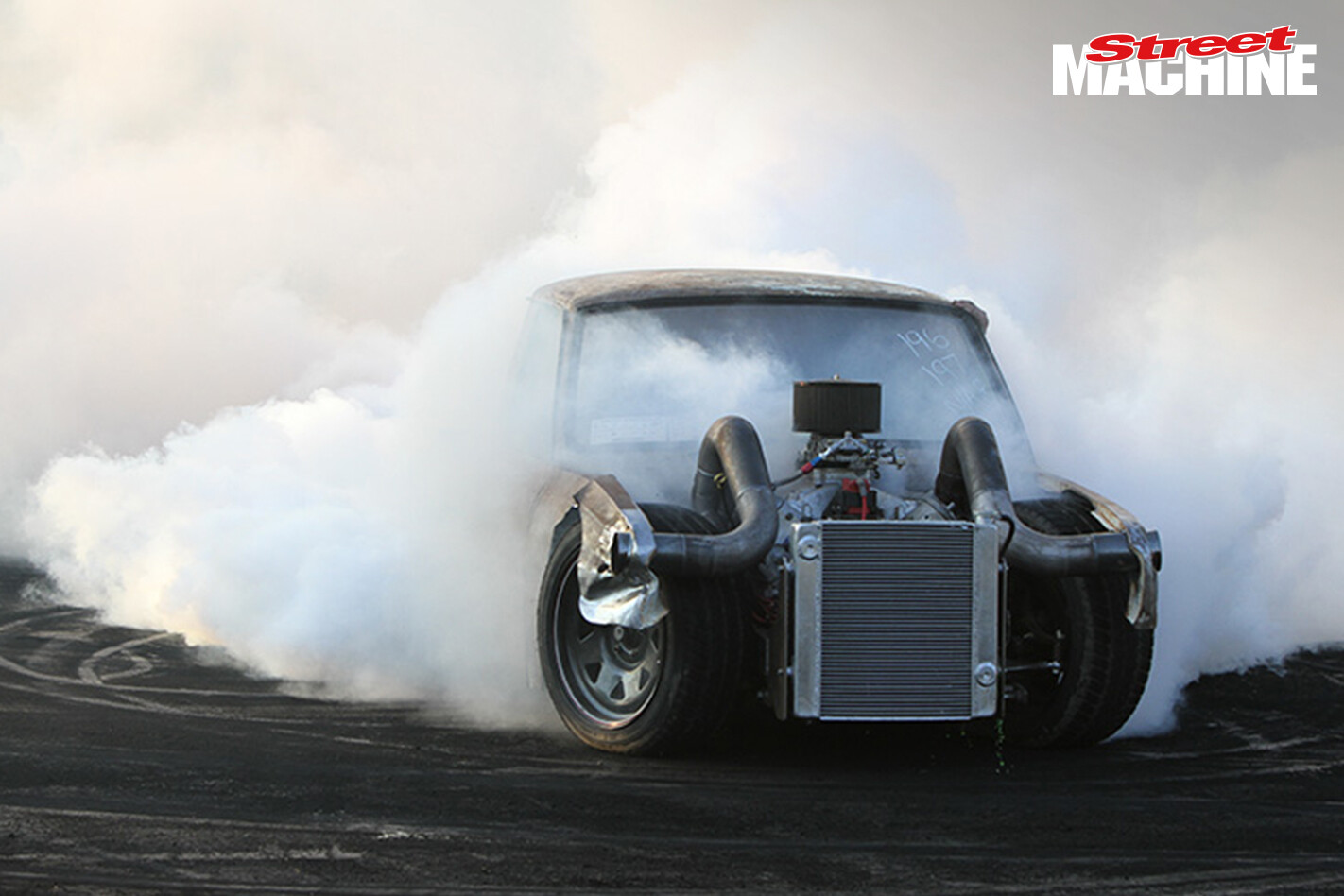 Why the front-exit exhaust? That is simply because there wasn't enough room at the back – and because Brent likes something different.
If you want to see it in person then check out Bathurst Autofest on March 12th & 13th; it's going to be a blast.