Pressure is mounting for truck driver Mike McCann (Liam Neeson). He's struggling to hold down gainful employment while being the full-time carer for his ex-military brother, Gurty (Marcus Thomas). Suffering brain damage after being injured during the Iraq conflict, Gurty is a gifted diesel mechanic but struggles to manage daily life, which leaves him vulnerable, so the pair offer their driving and repair skills to employers as a package deal.
First published in the July 2023 issue of Street Machine
After a diamond mine collapses in the northern Manitoba region of Canada, an urgent call is sent out for drivers and mechanics capable of traversing the ice roads with a load of drilling equipment, which is desperately needed to help free the trapped miners before their oxygen runs out.
The gig pays very well, which the brothers hope will help fund a new Kenworth of their own, but it's pure danger money – it's a few weeks past the official driving season and the ice roads are thawing.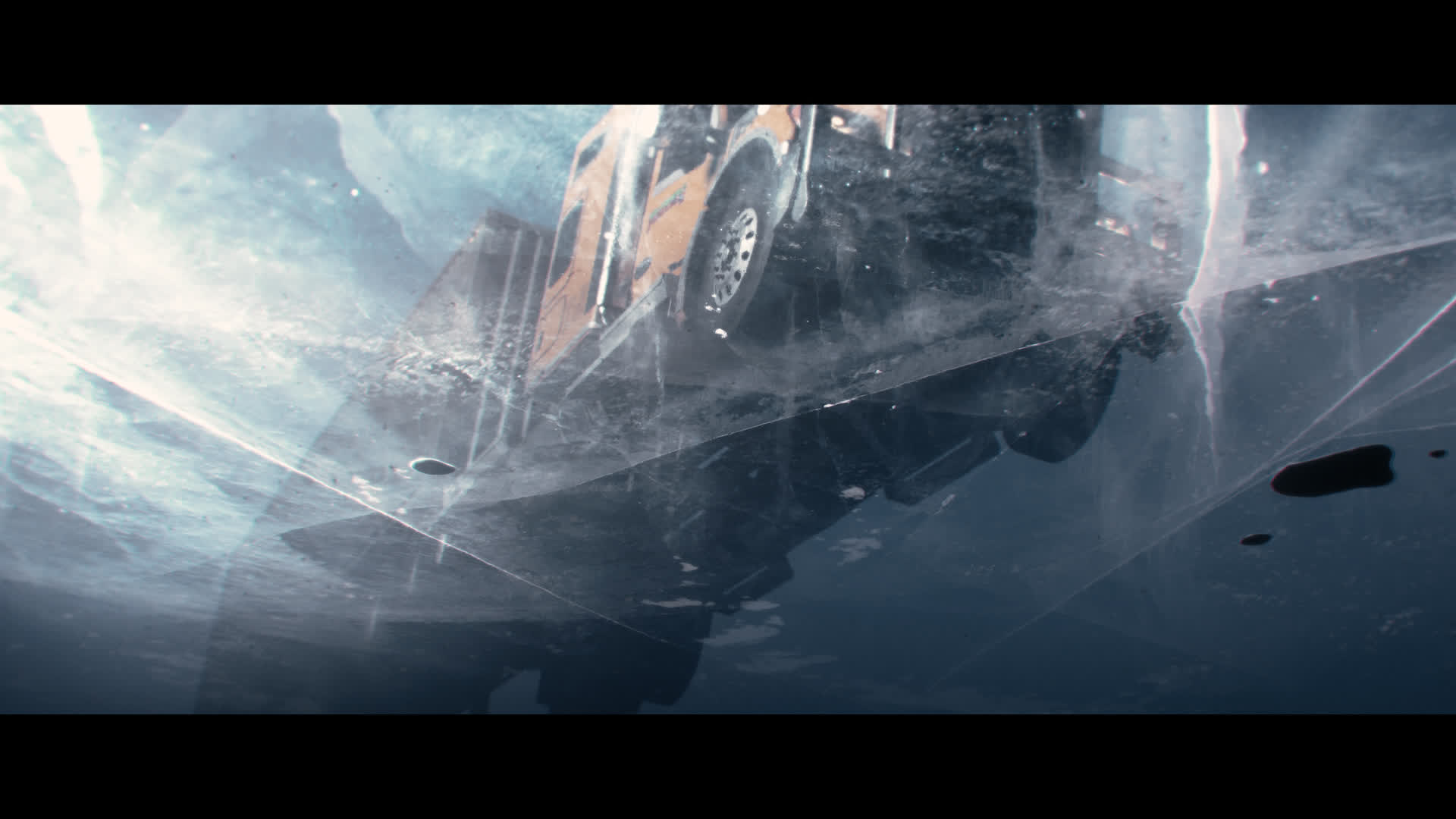 Company boss Jim Goldenrod (Laurence Fishburne) sees the value in the brothers and signs them up to drive, along with himself and the fiery young Tantoo (Amber Midthunder).
The mine's insurance underwriter, Tom Varnay (Benjamin Walker), tags along for the ride, and it isn't long before the convoy sense there's far more to this mercy dash than meets the eye.
After an apparent sabotage of the group's mission, it seems that the nerdy Tom has some ulterior motives and a hidden skillset.
A good versus evil battle begins to play out on the ice, with relationships tested and a series of compounding life-and-death scenarios that leave Tantoo and the brothers McCann pondering who is wanting this trip to fail – and why.
It seems that the mining bigwigs, led by general manager George Sickle (Matt McCoy), have been turning a blind eye to some serious safety issues in their underground digs – issues that would likely land them in the slammer. The loss of their miners' lives is seen by them as the lesser of two evils.
If the urgent timeframe and ice road battles aren't already enough pressure for our heroes, a struggle is also brewing underground among the trapped miners, with safety officer Lampard (Holt McCallany) and Tantoo's brother, Cody (Martin Sensmeier), battling with shift supervisor Mankins (Chad Bruce), who is pushing for a Lord of the Flies-styled overhaul of their predicament, asserting that only the strong deserve to survive.
VERDICT: 2.5/5
I struggle to fathom how Liam Neeson's career can swing from amazing highs to depressingly shallow lows, and unfortunately, The Ice Road thaws out somewhere near that bottom. Sure, it was never intended to be a big-screen blockbuster – it was a made-for-Netflix film, after all – but that said, all of the basic ingredients were there for it to be much better.
It certainly has its flaws – acting, storyline, CGI quality, massive plot holes – but there's plenty of truck action to help make it a watchable escape from the real world for a couple of hours, and that's always a bonus in itself.
BREAKDOWN:
VEHICLES:
2020 Kenworth W-990
Volvo VNL 780
1992 Ford F350
1994 Ford F150
2006 Ford F150
2015 GMC Yukon
1988 Mercury Grand Marquis
STARS:
Liam Neeson
Marcus Thomas
Laurence Fishburne
Amber Midthunder
Benjamin Walker
Holt McCallany
Martin Sensmeier
Matt McCoy
Chad Bruce
DIRECTOR:
Jonathan Hensleigh
ACTION:
Prime movers, either bobtail or with trailers, drifting on the snow and ice, and some truck smash-up derby action for good measure
PLOT:
A truck driver struggling to make ends meet while caring for his mentally challenged brother takes on a lucrative but high-stakes rescue mission driving the Canadian ice roads
AVAILABLE:
Netflix, DVD, Blu-ray
COOL FLICK FACT:
The climactic battle between the red and black Kenworths is a nod to the original red Optimus Prime from Transformers and his arch-enemy, the black-hued Nemesis Prime.