WE ARE all conditioned to be pretty sceptical when we hear about mega-horsepower 'street cars' that really stretch the limits of believability. So when you hear someone talk about a totally legal 5000hp streeter, your bullshit detector will probably be hitting the red.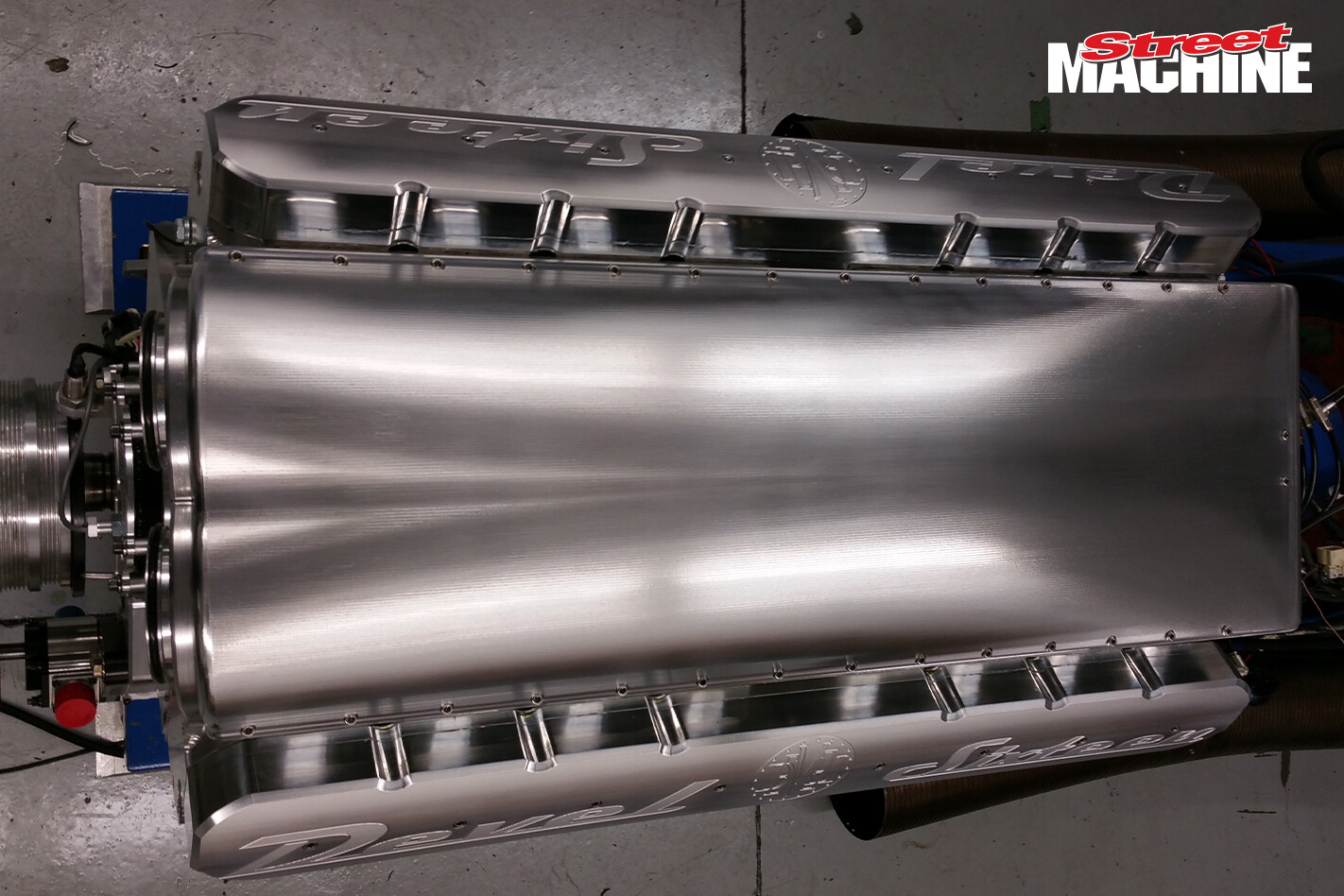 But the Devel Sixteen is real – a 5000hp, 12.3L V16-powered supercar that purportedly will go from 0-100km/h in 1.8 seconds, with a top speed of 560km/h. It's the brainchild of Dubai company Devel, who decided it might be good fun to build the world's most powerful street car. The car has already been built as a roller, but the man behind the mumbo is the well-known Michigan-based engine builder, Steve Morris.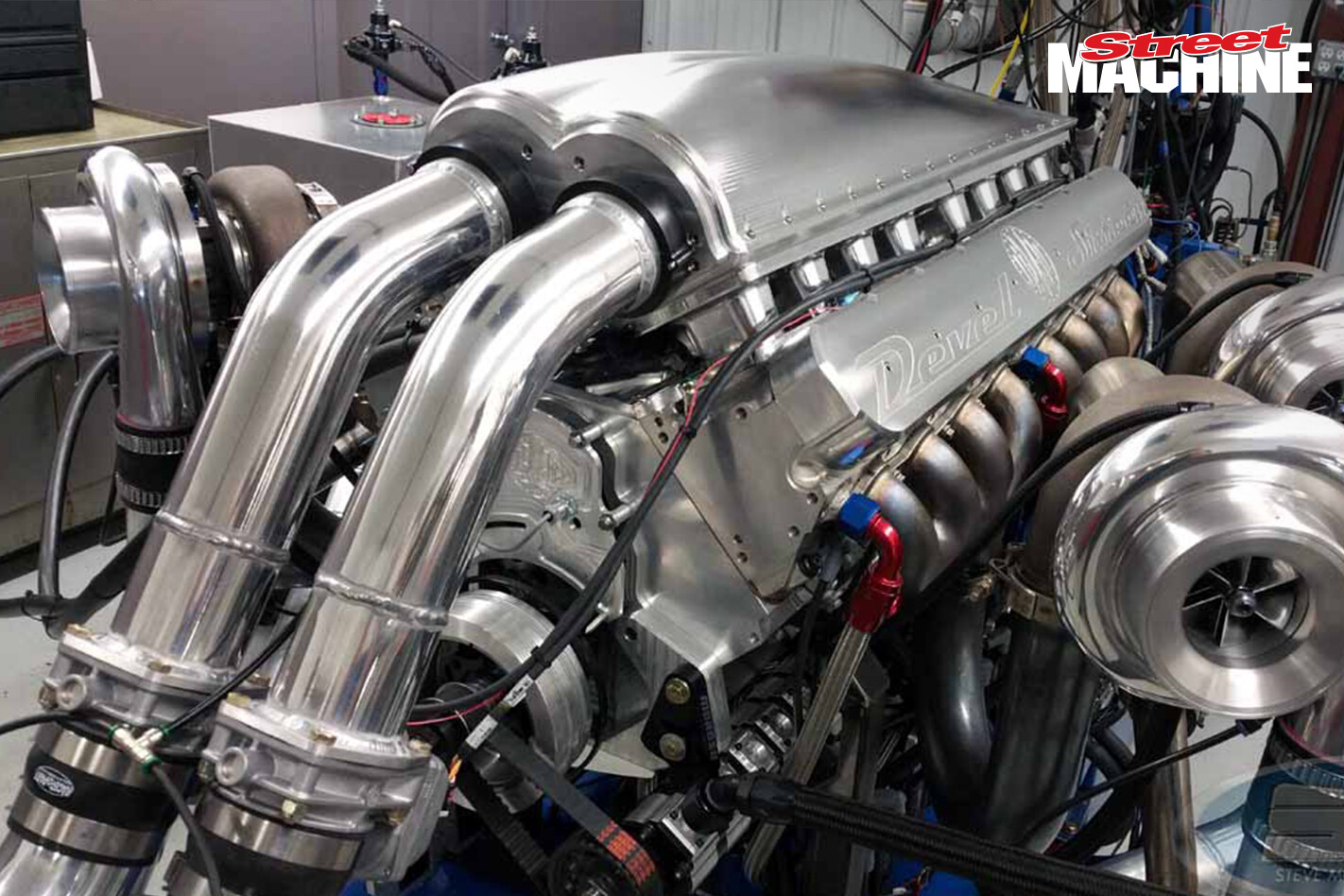 "I got a call one day from these guys," Steve says. "They told me they wanted to build the world's most powerful street car with 5000hp and it had to be a V16 with four turbochargers. They asked me for a quote, so I came up with a six-figure number and they said they would chat about it. A year later they called back and said they wanted me to go to Dubai to talk about it, and the plan came together."
It took Steve 18 months to design the billet-block V16 engine, utilising aspects of big-block Chevs and LS-based donks. "The billet for the block alone cost US$13,500, and there was a huge amount of work in designing the crank and cam, especially things like firing order so that you don't have cylinders on opposite sides and at opposite ends of the engine firing," Steve explains. "This engine was anything but a cut-and-paste deal and couldn't just be two V8s glued together; we had to get into bore sizing and spacing; even things like firing is done every 45 degrees rather than 90 degrees.
"From there it was an intricate job to work out the oiling system and how to cool the motor. As you know, it's very hard to machine cooling passages into a billet cylinder head, and to assist with this – and keep the cost down, in part – we went for production cylinder heads and then worked out how to connect the cooling and oiling passages."
There are 16 water and EGT sensors on the engine, the oil pump is a custom-made dry sump deal, and even the nine main caps are part of a one-piece plate that fits to the engine as a full girdle. The oil pan was also machined from a billet of aluminium, as were items like the front timing cover and rear main seal. The turbos are Precision 91mm units on custom-made manifolds.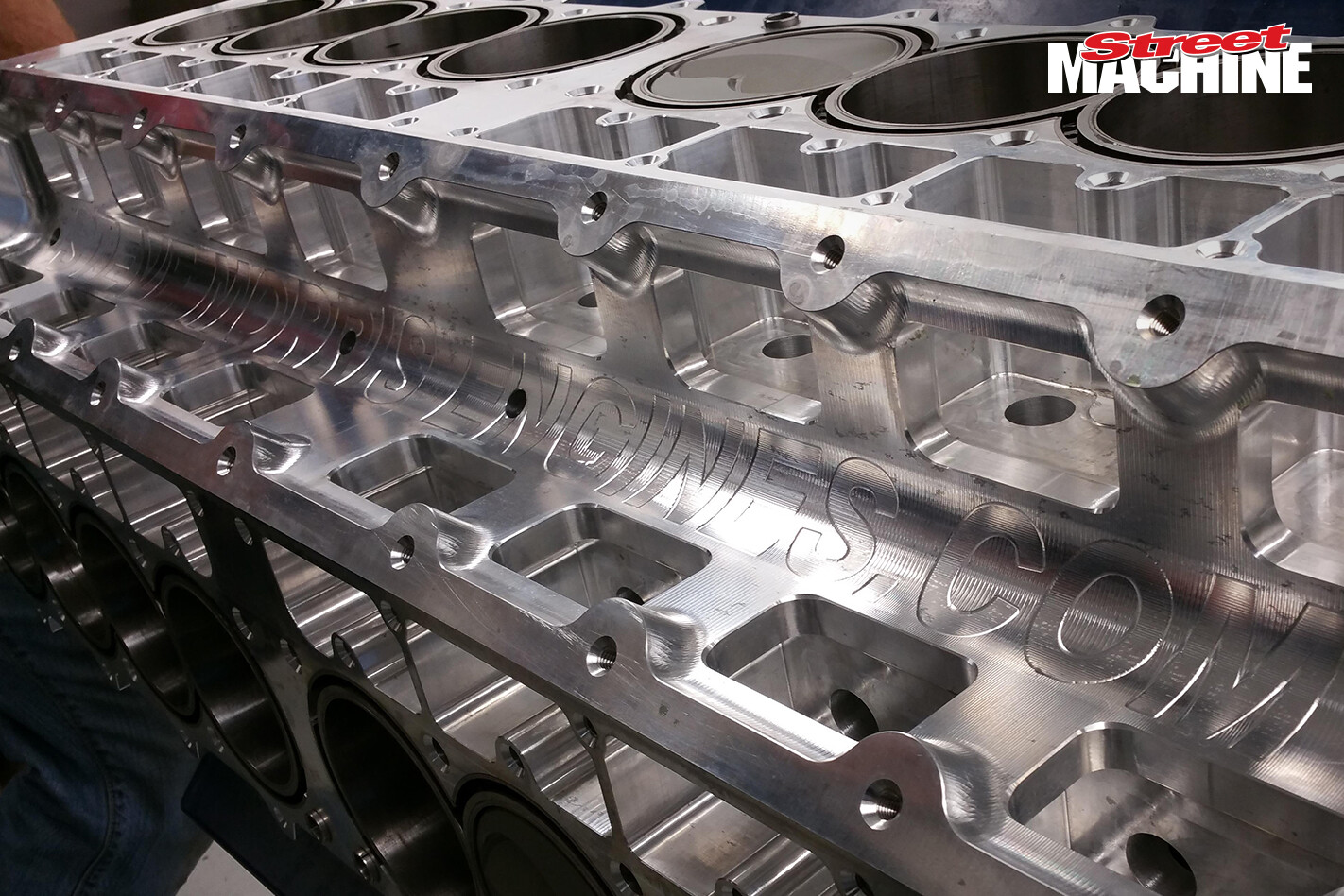 On 36lb of boost with a race-style fuel, it produced 4515hp on the dyno and the biggest torque we have ever heard of – 3519ft-lb at 36lb boost! But the dyno could not actually hold all the engine power; Steve is adamant it's making over 5000hp.
To put all this in perspective, this donk makes more torque than two 540ci blown and injected big-block Chevs, on alcohol and boosted off their brains! As for horsepower, it can only be compared to a Top Fuel dragster, and they can only run for five seconds at a time. Consider also that this motor has a one-piece hydraulic-roller camshaft that is designed to allow the car to drive untold miles as a daily and on 92-octane pump gas, and still crank out an astonishing 3006hp and 2407ft-lb on just 20lb of boost. If you stuck this motor in a B-double it would still run nines!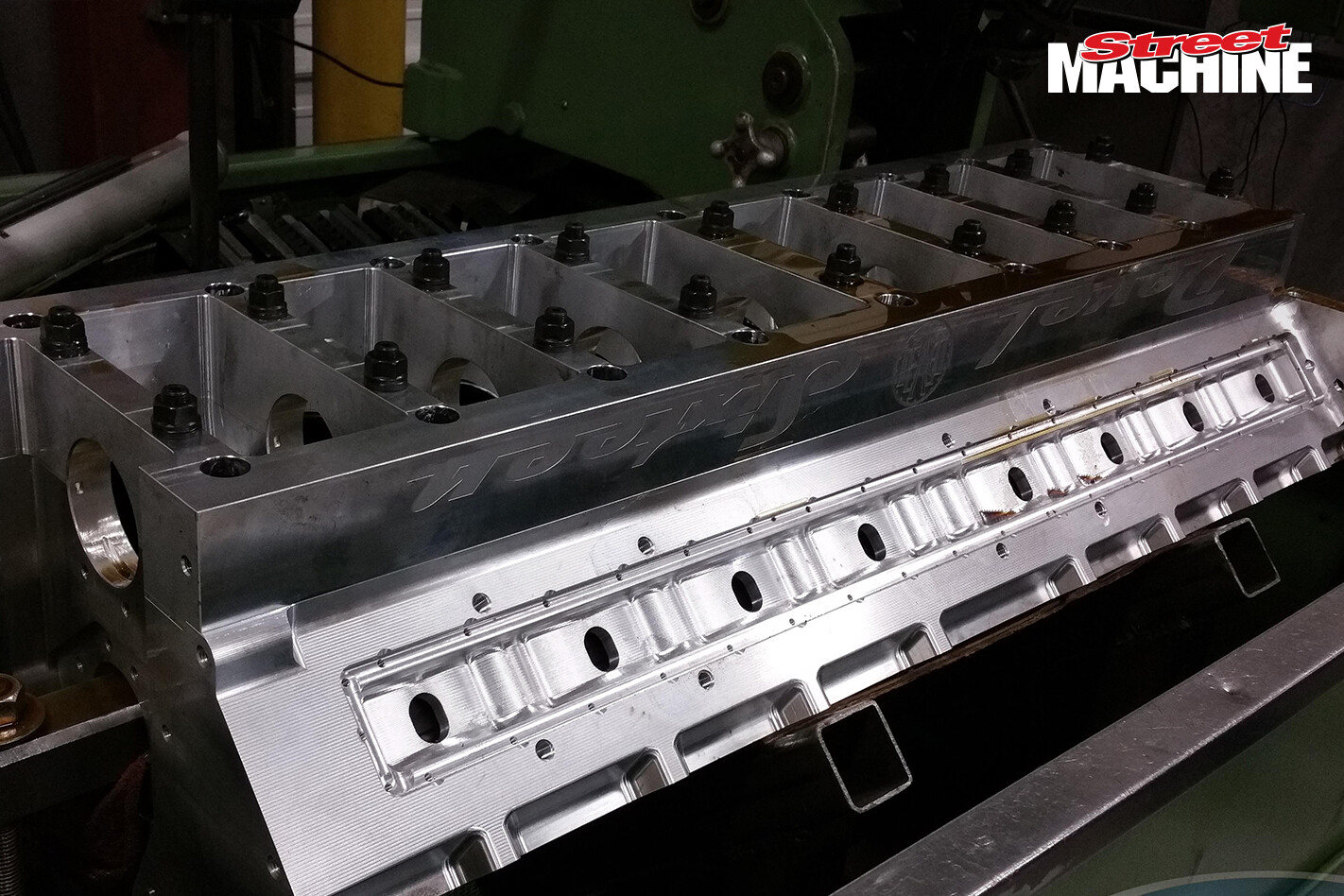 "While the owners wanted the cars to hit the streets with 5000hp on tap all of the time, I had to explain to them how undriveable 5000hp would be, even in a heavy car, let alone a featherweight," Steve says. "We are not sure how many of these engines we will be building, but there is talk of a run of 20," said Steve. "As it turns out, Devel is sending me the car to have me fit the engine up, so if everything goes to plan I'd love to have it make an appearance at Hot Rod Drag Week."