Six top street machiners who started out in shaggin' wagons
This article was originally published in the August 2011 issue of Street Machine
MANY famous street machiners have panos in their past: Victor Bray cut his teeth at 17 with a 253 HJ. "It had big wheels, a twin exhaust you could hear a mile away, board racks and blackouts. It seemed reasonable to have a mattress, as a teenager picking up girls!" Here are six others who started out building sin bins.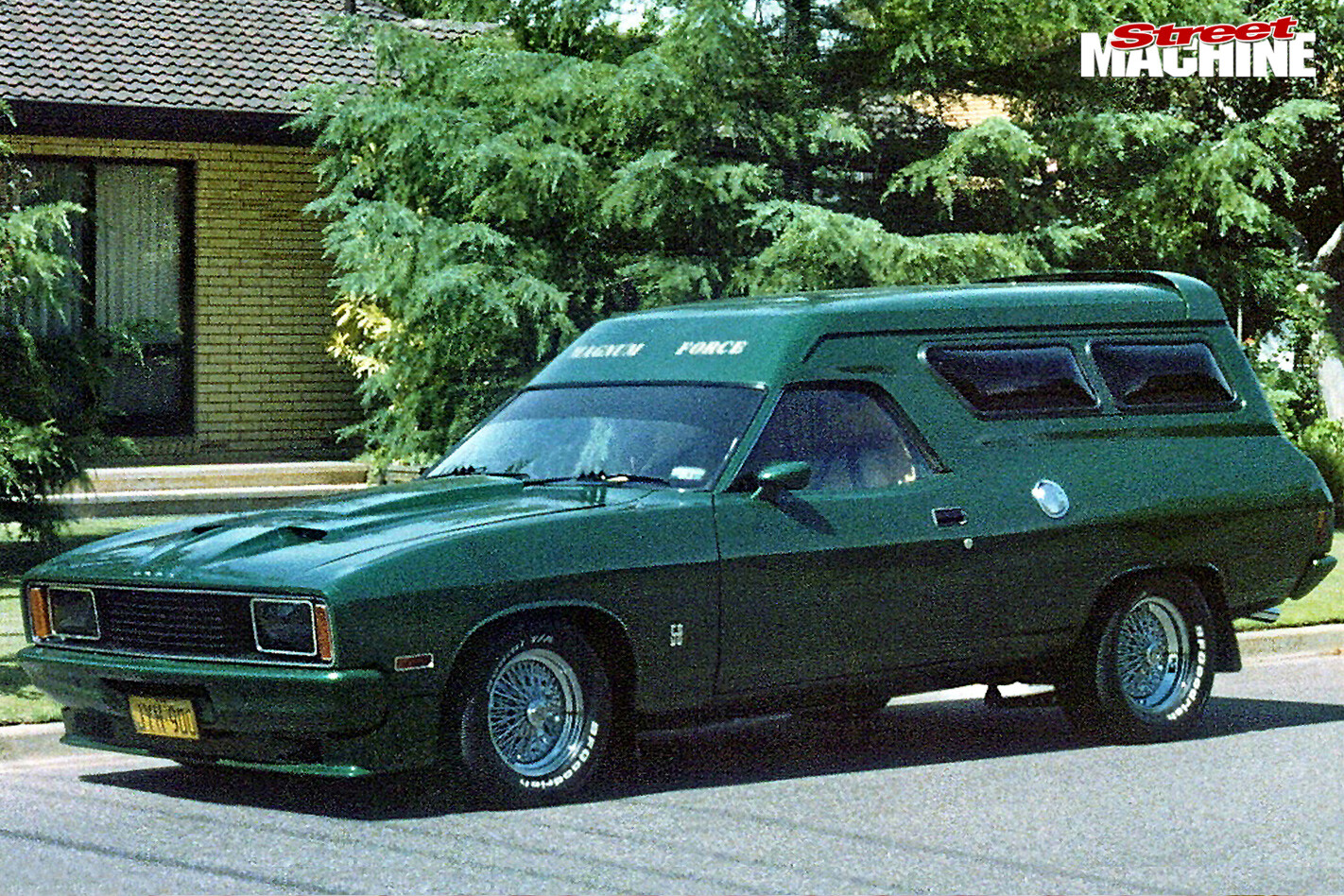 HOWARD Astill's XC panel van, Magnum Force, launched him into the show scene. "When I was 20, my father sold his share in a Ford dealership and said that my brother, sister and I should work out what cars we'd like. I was a fan of Gary McGuigan's XA van, Firetruck, so I went with a 351, four-speed XC. My use of colour comes from the van days; the graphics on Rock 3 were wild for a street machine but compared to vans were not really out there."

Airbrush and custom guru Little Mick worked his magic on dozens of vans, including Warren Reid's FJ, Apache. "I let my imagination run wild and crafted one-off nosecones, flip-fronts and wraparound murals that went under the guards." One of his favourites was Malcolm Boddy's black HG, Midnight Oil. "It took detail to the next level, and was a big influence on how cars are built today."
Before Mark Course won Summernats Grand Champion in his '32 coupe and wowed us with his JUCETR roadster, he made waves in the van scene. Little Malibu started as a Gemini Gypsy and went on to win Top 50Van at the 1990 Van Nationals.
"I built it as a street/show car with a matching trailer but then things got serious and it scored mini-tubs, ladder bars and Hilborn injection. I learnt a lot about detail with it, a trait that's stuck with me since."
Mark Hayes's racing career began in '86: "I wanted a Sandman and found a tangerine HX with a 308, four-speed and fat TAs. I added a stereo, TV and lounge to worship my hero vans, Checkmate and Street Legal.
I fitted a Cain tunnel ram, twin 465s and a Turbo 400 but the racing bug bit and it was sold, with the running gear swapped into my first LC.
John Baremans is Media & PR Officer at ANDRA but in the 80s he dreamed of a tough Gemini Gypsy. In the Dec '81/Jan '82 issue, he sent in a concept drawing, saying: "My dream was always to own a van but because of my age, insurance and the cops, I decided to buy a GTR Torana, which I fixed up and called Night Angel.
Then the Gypsy came out and my dream came true." Two issues later he sent in a pic of the completed van, Night Angel II.
At 32, Kyle Ford is one third of Chopped and the Chopped Rod & Custom Show. "As a kid I was around the custom scene but liked the filth of a custom van. I was doing a photo series on vans and Innervisions was one of the subjects. I knew it was for sale and as soon as I saw it, a switch flicked in my head and the car was sold. I'm taking it to the grave!"