She might look hefty, but Glenn Lansdell's 500XL Galaxie 'FATGAL' has shed plenty of kilos and can really move and shake
This article was originally published in the June 2015 issue of Street Machine
IT MIGHT be a bit hard to comprehend these days, but auto manufacturers in the 60s – and especially Ford with their Total Performance campaign – were all about tying their racing achievements to the cars they hoped the average family would park in their driveway.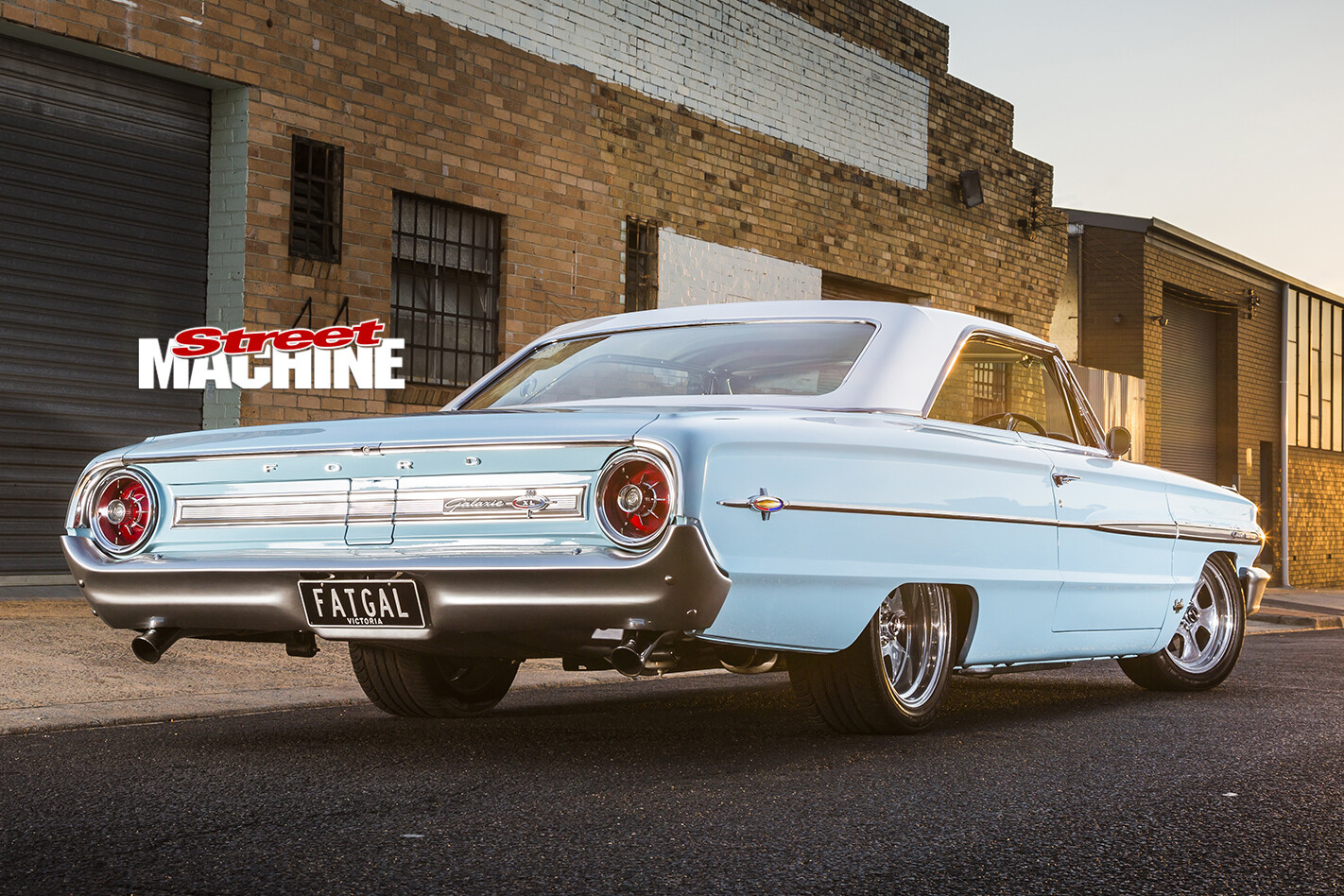 While the ads touted the successes of their race-prepared cars in NASCAR, NHRA drag racing and Le Mans, you would have been pretty hard-pressed to find a '64 Galaxie lightweight with a 427 side-oiler and Top Loader at your local Ford dealer. These were race specials, built in very limited numbers and handed to a select few who had already proved themselves on the track. But what you could buy was something that looked just like it, and that's what the factories hoped you would do – hence the famous 60s marketing mantra: "win on Sunday, sell on Monday".
The stunning Galaxie 500XL of Glenn Lansdell came off the line pretty well-optioned. It only had the 352ci FE engine, but it was a four-barrel, and being the top-of-the-line 500XL, it also came with bucket seats and a floor-shifted auto as well as power steering and air conditioning – but it only had single-speed wipers and no washer. Maybe it didn't rain much where the original owner lived.
Glenn is no stranger to Galaxies; he had a four-door pillarless car when he was 18. "It was nothing fancy, but when I was 18, it was pretty good. I've had several of them, then I got out of cars and got into bikes – the kind that go around corners."
After a while though, Glenn started to miss the cars, so he went looking for another Galaxie: "It was a '64 and it was a really nice car, a 289 that was standard. I put some wheels and a twin exhaust on it but it was too nice a car to do what I wanted to do to it.
What Glenn wanted to do was build a 427 car, so he sold the 289 to a friend and got hold of the one you see here. It was a driving, running original car that he sourced from Adelaide. "There was only one problem with the car: the right-hand quarter panel. It had three of them, one over the top of the other. And underneath it still had the crashed panel," Glenn says. A new quarter was found and the car returned to having just one layer of metal – the diet had begun!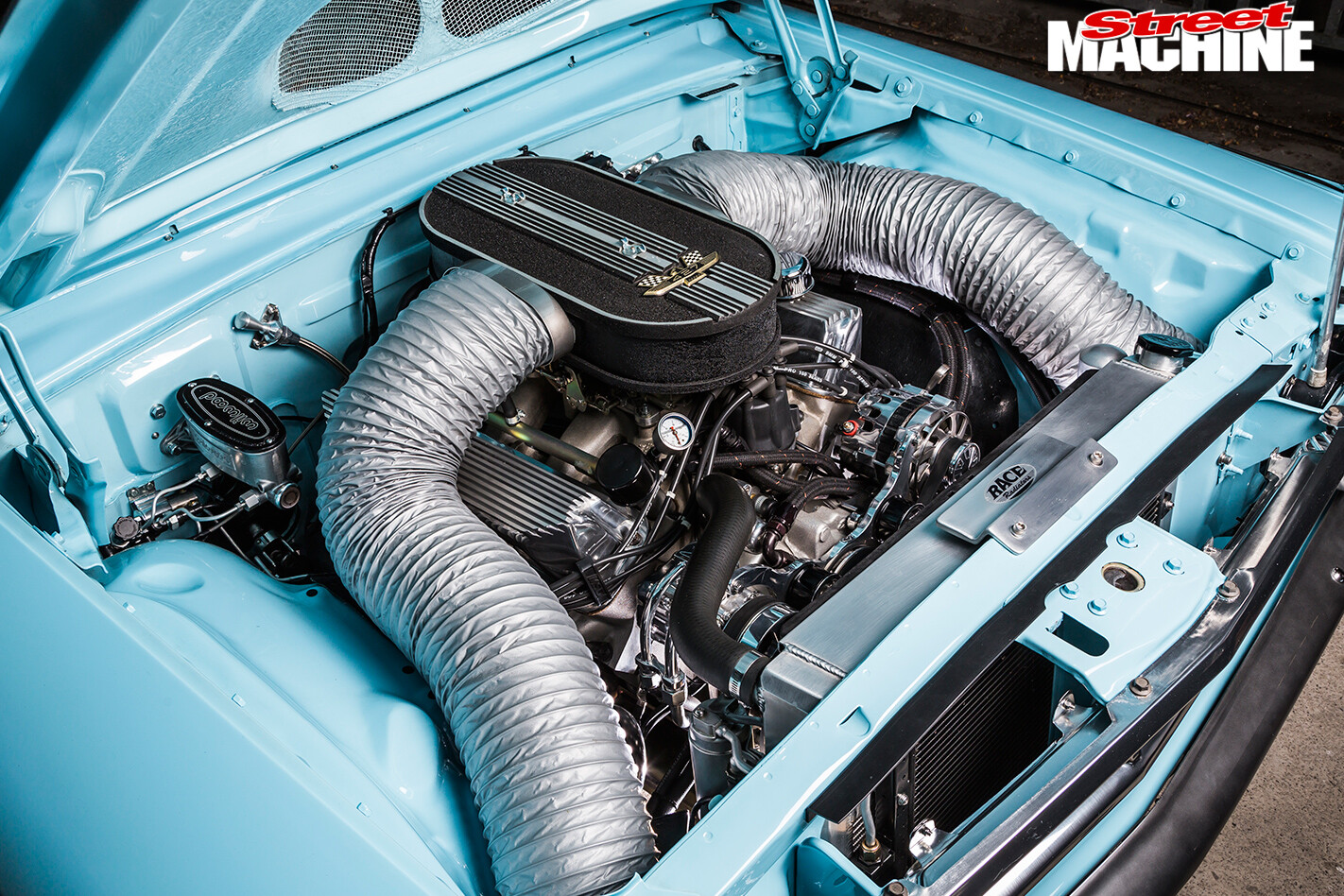 One of the easiest ways to shave off a few hundred pounds is to go for an all-alloy engine. Thanks to Robert Pond Motorsports (RPM), lovers of FE engines have that option. "You can bore these things out 200thou and stroke them up over 600 cubes if you want. If I painted it blue, they are exactly the same to look at," Glenn says.
Everything on the engine is uncoated; it's just one glorious lump of lightweight goodness with nothing to hide. The heads are also from RPM and have been CNC-ported, while the tunnel-wedge intake is from Dove and has had a tickle-up with the die grinder to port-match the heads. The high-rise intake is topped with a pair of Holley 780 carbs – choked down to 735cfm – and crowned with an air box that is fed cold air via flexi-tubes, just like the lightweight Galaxies and Fairlane Thunderbolts had. It's a good look made even better by the fact that the car now needed a teardrop scoop on the bonnet – another signature piece for racing Fords.
You might have noticed the textured finish on the underside of the bonnet. Yep, it's fibreglass, as are the front guards, stone tray, both bumpers, bumper irons and boot lid. This big ol' girl has been on a fairly major weight-loss program, but at the same time has a heart that is at least three times stronger than the original, with 620hp and 610lb-ft on tap.
Glenn had intended to put drum brakes on the car "because that's how they used to be", but the go department got a little bit away from him, so he thought he better sort out the whoa as well. He fitted a set of Wilwood discs and calipers on all four corners, which necessitated going to a larger wheel. "I needed a minimum 16-inch wheel to get over the brakes, but I couldn't find any good wheels, so that's when it went to 17s and it just went on from there."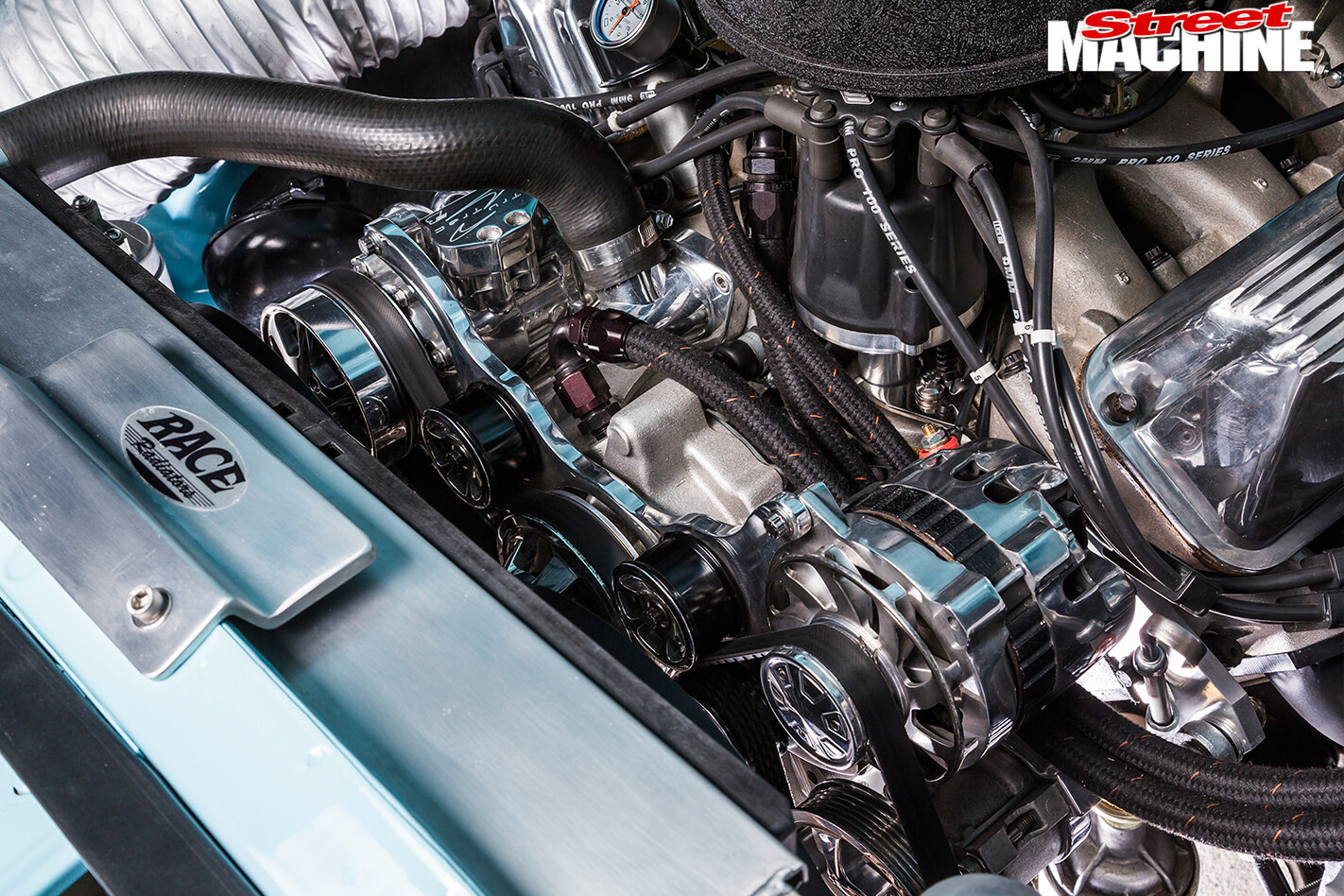 The car is a mix of old and new, partly out of necessity and partly because some of the new stuff is pretty damn cool and – let's face it – works a lot better than that old junk. "It's got a Billet Specialties Tru Trac serpentine kit on it. The a/c compressor, power steering pump, water pump, pulleys and idlers and everything else, packaged up it all weighs 55lb. The whole thing is lighter than what the bracket would have been holding the compressor up!"
Another modern touch, that you can't really see but improves the driveability and saves weight and space, is the rack-and-pinion steering. It's a ZF unit similar to what they use in the Mustangs, and if you've been paying attention, you'll notice the steering wheel is now on the correct side of the car. "I used to have an LHD Mustang and my mum used to live in the country about an hour-and-a-half away. Back in those days there were no white lines on the left-hand side of the road and by the time I got there I had a headache because you didn't know where the right side of the car was. You were too busy dodging potholes!"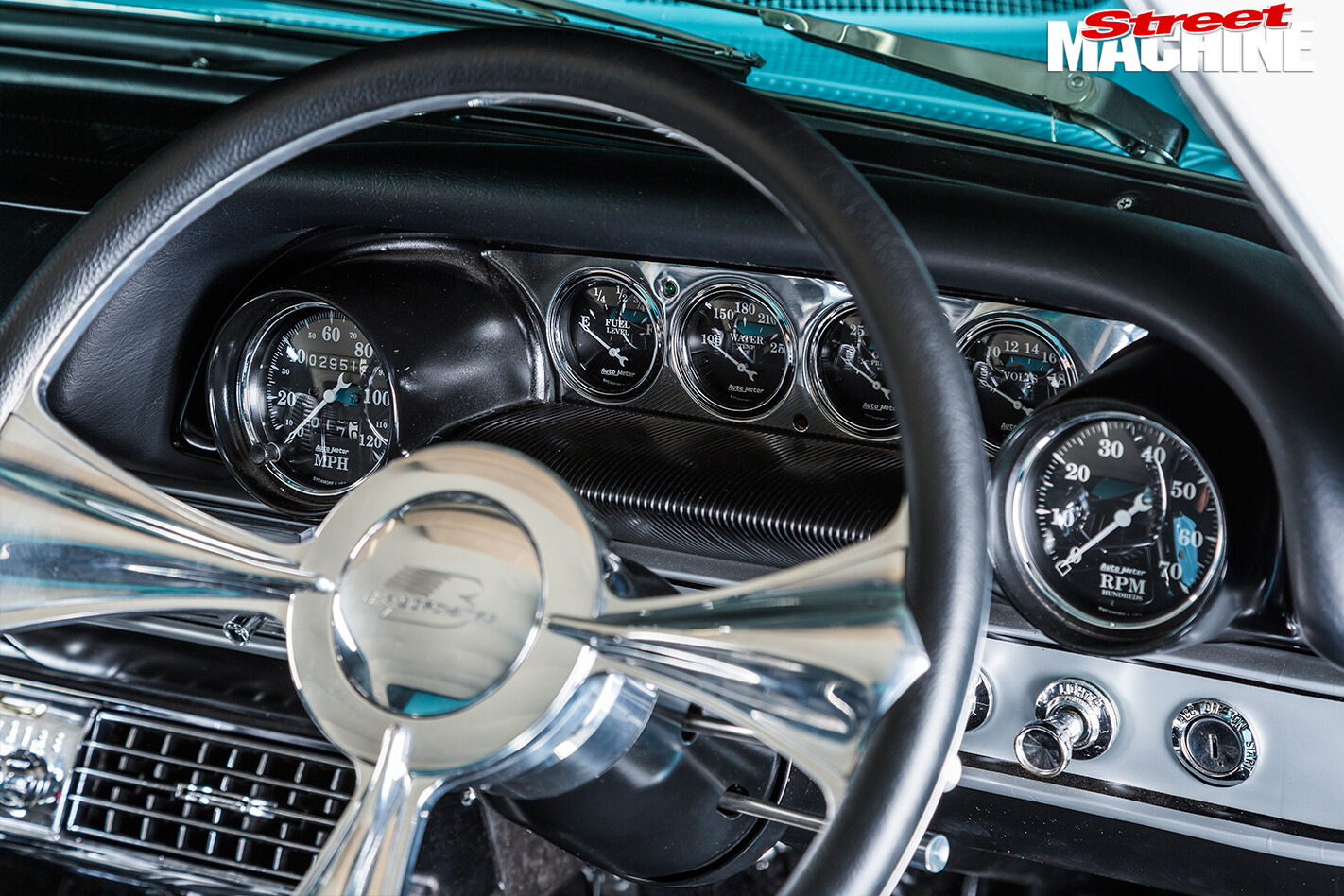 The biggest headache Glenn has these days is deciding which cruise to go on – whether it's a local cruise night, a run up to Bright or down to Phillip Island, this Gal gets driven!