Is there anything cooler than a young lady with a Sandman obsession? We think not
This article on Kirby's Sandman was originally published in the June 2015 issue of Street Machine
Queenslander Kirby Nutt is living proof that panel vans aren't just for the blokes. The 24-year-old was one of a new wave of young vanners making their mark at the 2015 Bathurst Van Nationals.
Love the van! How long have you had it?
Thanks. I've had it for four years now. It's an HZ my dad Geoff, myself and a couple of his mates built from a bare shell and have only just got on the road. I've always loved Sandmans and this is a replica with a few personal touches. The Van Nats is its first big show.
Being a girl into vans, you're something of a rarity; what got you interested?
Do you remember the Bert Newton TV show 20 to 1? I was about 11 or 12 and they did an episode on Australian icons. The Sandman was one they chose and I just thought it was the coolest car ever. I was hooked and have wanted one ever since.
So how did this one come about?
I'd just turned 20 and Mum and Dad found a project van they wanted to build for me as a 21st birthday present. They were a little worried I'd changed my mind over the years, but there was no chance – it was still my dream car. My dad and uncle have always been into cars and we go to the Bathurst 1000 every year, so yeah, we're a car family. It was in pieces, so it was a pretty full-on build and took a couple of years longer than expected [laughs].
So what's making it go?
It's running a 308 out of a VK Commodore with a four-speed and 3.08 10-bolt diff.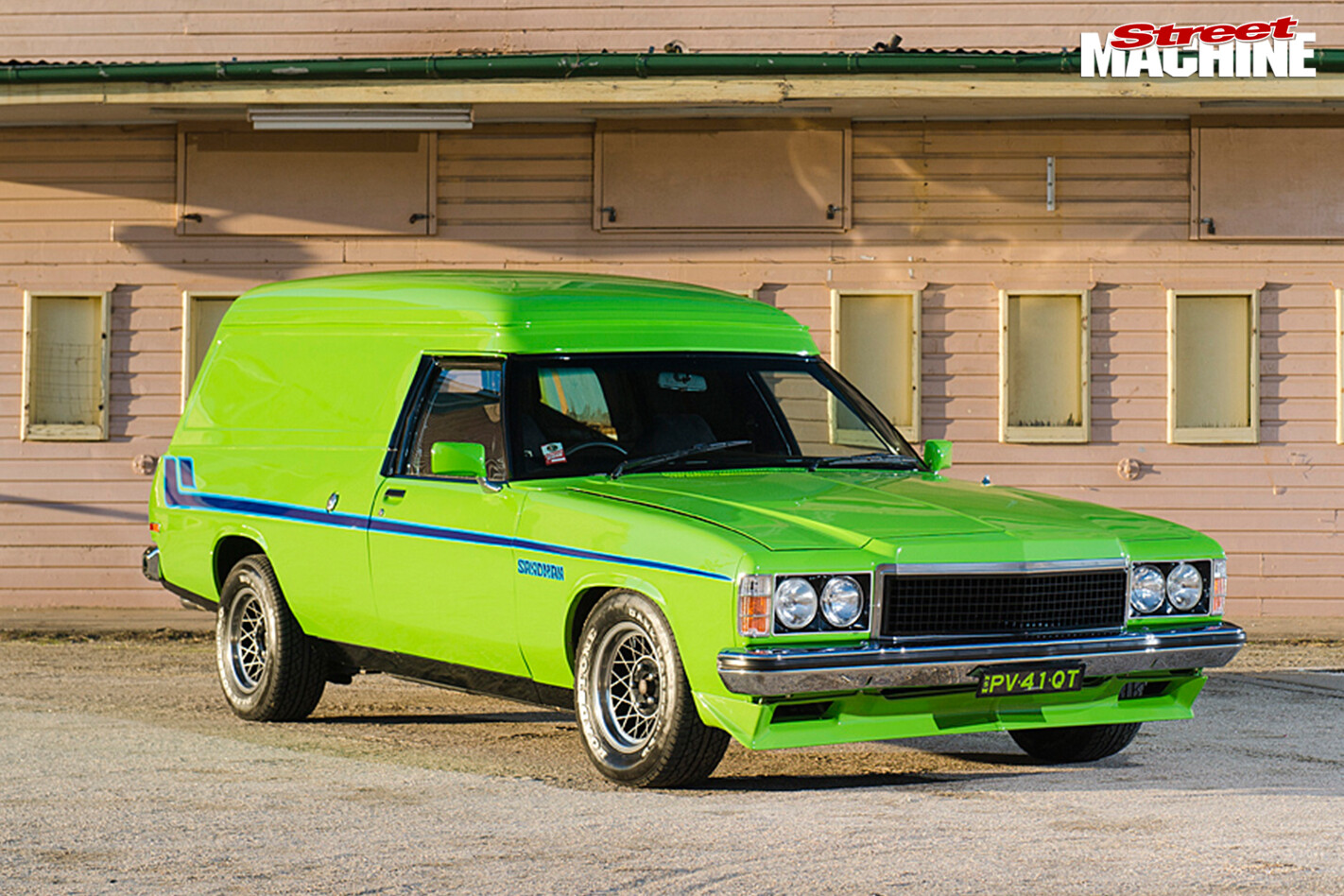 Any plans?
I've just moved to Cairns from Wagga and will be driving it up there soon with my boyfriend Matthew. I'm keen to do a few finishing touches, like re-chrome the bumperettes and deck out the rear. It's a blank canvas in there at the moment so I've been looking at the vans here at the Nats and getting ideas. It's fantastic to have dozens of vans in one place; usually there'll only be one or two at a show.
Matthew must be stoked!
He is [laughs]. Matthew's into cars as well but never takes credit for mine when people automatically assume it's his.
Every van needs a name; please tell me yours has one too?
Sure does – Bruce, after Dr Bruce Banner from The Incredible Hulk. It seemed appropriate!
Gold! And is it my imagination or have you colour-coordinated your fingernails to the van today?
I tend to match my nails to the different car events, so this weekend they're Panama Green with Sandman stripes. It's the little touches that make the difference!