THE General Motors T-car, otherwise known as the Gemini locally, has seen service on every continent on earth, in a bewildering number of variations and nameplates. Here are just some of our favourites.
AUSSIE AUSSIE
Geminis have been bought, sold, fixed, broken, stacked, hooned, raced and modified by thousands of Aussies over the years. Over 220,000 Aussie Geminis were built in Holden's Acacia Ridge factory in Brisbane and using a high proportion of locally-sourced parts. Even if there were Isuzu badges on a lot of the running gear. The Gemini was the biggest selling four-cylinder car in the country, and won Wheels Car Of The Year in its first year on sale. Veteran Holden engineer Jack Rawnsley played a big part in the development of the Australian Gemini after he was sent over to Opel in Germany to help develop a T-car suited to our roads using Opel, Vauxhall and locally-sourced parts. After GM bought shares in Isuzu our cars ended up using tweaked Japanese sedan and coupe bodies with Isuzu motors.
OPEL
The Opel Kadett C was the basis for pretty much every T-Car, including our own. Styled by Chuck Jordan and Dave Holls, it included the distinctive shark-nosed front end. The Kadett was available in a fair array of body shapes: sedan, coupe, wagon and a two-door sedan that was the basis of the Kadett Aero, a rare cabriolet version! The Kadett GT/E coupe included an 85kW fuel-injected engine and cool stripes
PLASTIC FANTASTIC
Opel exported the Kadett C estate to Uruguay, with doors, but no side panels, guards or bonnets. Esposito Export Company then completed the cars in fibreglass and sold them as the Grumett 250M Rural. It was later complemented by a coupe, sourced from Isuzu but again with a lack of metal panels. Front fibreglass was done with Vauxhall's 'droopsnoot' design, creating a very unique vehicle
BRAZIL
Brazil's version of the T-car, the Chevette, was initially built as a two-door sedan only and shared the Opel's sheet metal. It featured a belt-driven OHC motor that was designed by Opel, but deemed too expensive to produce in Germany. GM Brazil also produced a ute and wagon version, which remained in production until 1994 and continued to be built in Columbia until 1998! The Brazilians remain mad-keen for their Chevettes, with a massive following online
POMGOLIA
The Pommy version of the T-car was called the Vauxhall Chevette. It featured a 'droopsnoot' front that apparently used to fill the headlight buckets up with snow! The Vauxhall donated its panels for the TD-onwards Gemini wagon and van, with the Pommy van being sold as the Bedford Chevanne. Chevettes were mostly underpowered; the exception being the Vauxhall Chevette HSR, which featured pumped guards and a 2300cc 16-valve race motor
USA! USA! USA!
The Yanks had a few goes at the T-car, starting with the hatchback Chevette in 1975. It is not fondly remembered, but was GM's highest-selling car during the oil crisis years. It stayed in production until 1987 and sold 2,793,353 units! It also spawned a Pontiac 1000 version, which was called Acadian in Canada. GM also imported the Isuzu Gemini and sold them as the Buick Opel by Isuzu until 1979, when they scored a facelift and were sold by Isuzu proper, as the I-Mark
TURNING JAPANESE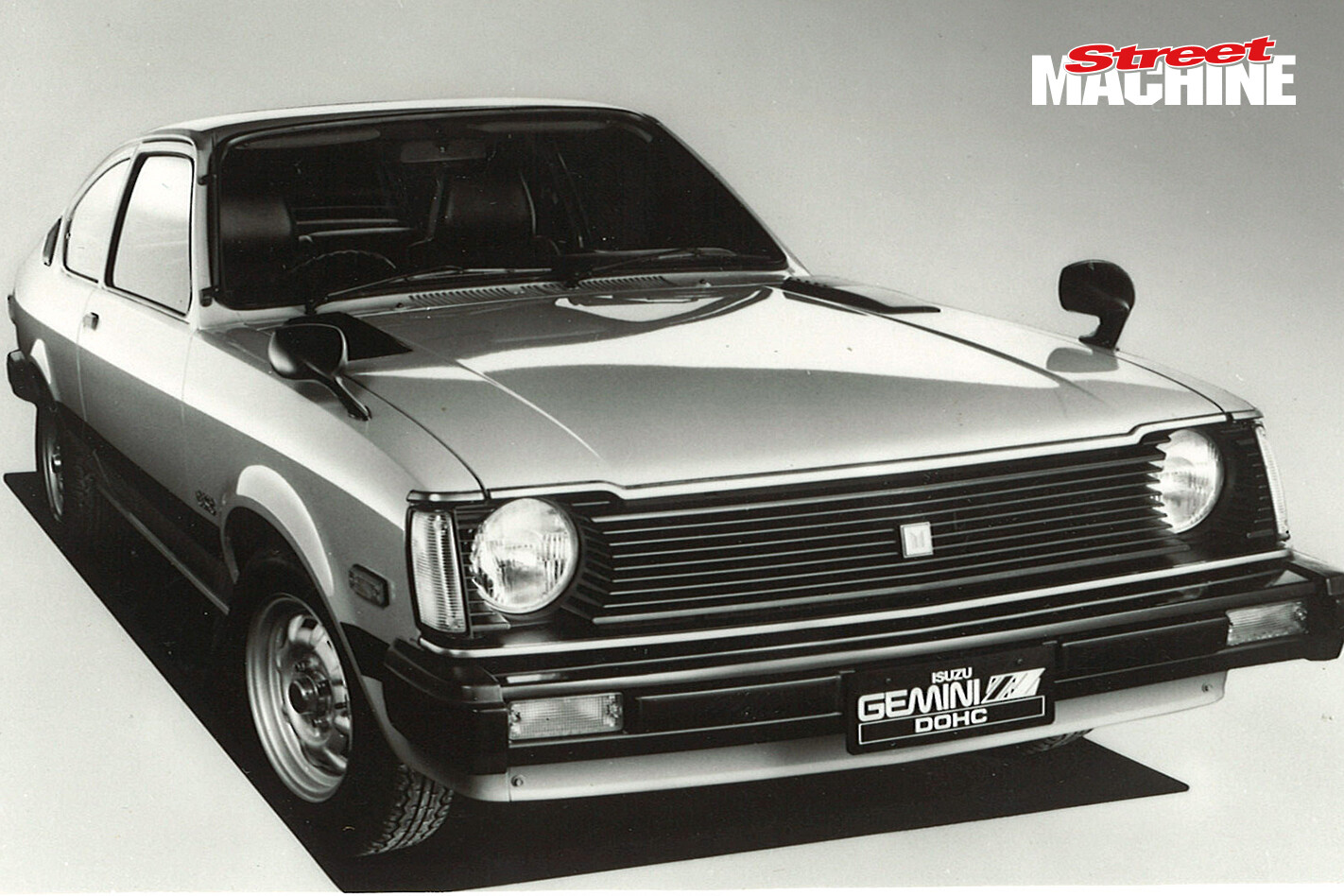 Released initially as the Bellett Gemini, Isuzu's version included a TX-style grille and G161Z power, just like our own. By 1977, the Isuzu included an optional G180 1817cc engine, which we only saw here in the Holden Rodeo. In 1979 Isuzu introduced a ball-tearing 1817cc EFI DOHC donk available across two sporty models – the ZZ/R and ZZ/T. They were available in sedan and coupe body styles. By 1985, Isuzu's focus was very much on the frugal diesel versions, which included an early turbo-diesel option. Although rare, the 'Gem-mini' as it's pronounced in Japan, is still a popular and well-remembered enthusiast car
THE CONDOR!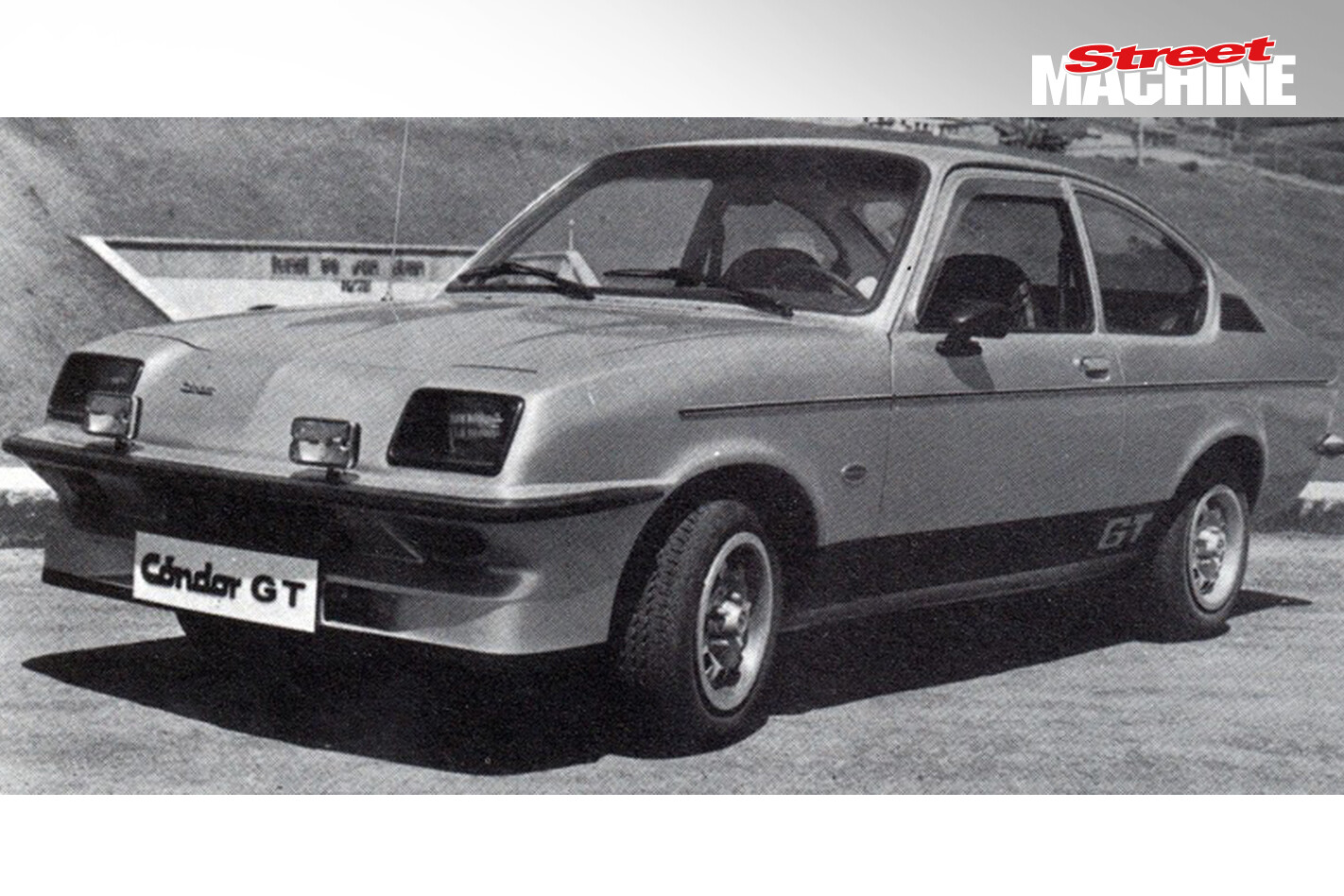 The Ecuadorian Aymesa Cepsa Condor was a variation of the mostly 'glass-bodied Grumett 250M Rural sold in Uruguay, only with a much cooler name