What you're looking at is a bona fide 1000hp, pump fuel, all-motor Chrysler Hemi street-and-strip engine, pieced together by Bill Kaglatzis at BK Race Engines.
First published in the July 2023 issue of Street Machine
"The customer wanted us to build him a street-driven, drag-focused engine," Bill says. "It had to be nothing other than a Hemi; he'd wanted one his whole life and we couldn't have talked him into anything else. We don't do a lot of Chrysler Hemi stuff, and we were initially looking at making 850 or 900hp with it. But we've done Chevy and Ford big-blocks that were similar capacity to this that have cracked the tonne, so I thought, 'Why can't we make 1000hp with a Hemi?'"
The block and crankshaft are from Callies, with Oliver rods and Diamond pistons delivering 605ci of capacity. Compression was kept relatively modest, given the customer's requirement for the engine to remain pump fuel-friendly. The camshaft is a Bullet roller item delivering a healthy 270 degrees duration at .050in, and a total of .800in of valve lift via BAM lifters and Smith Brothers pushrods.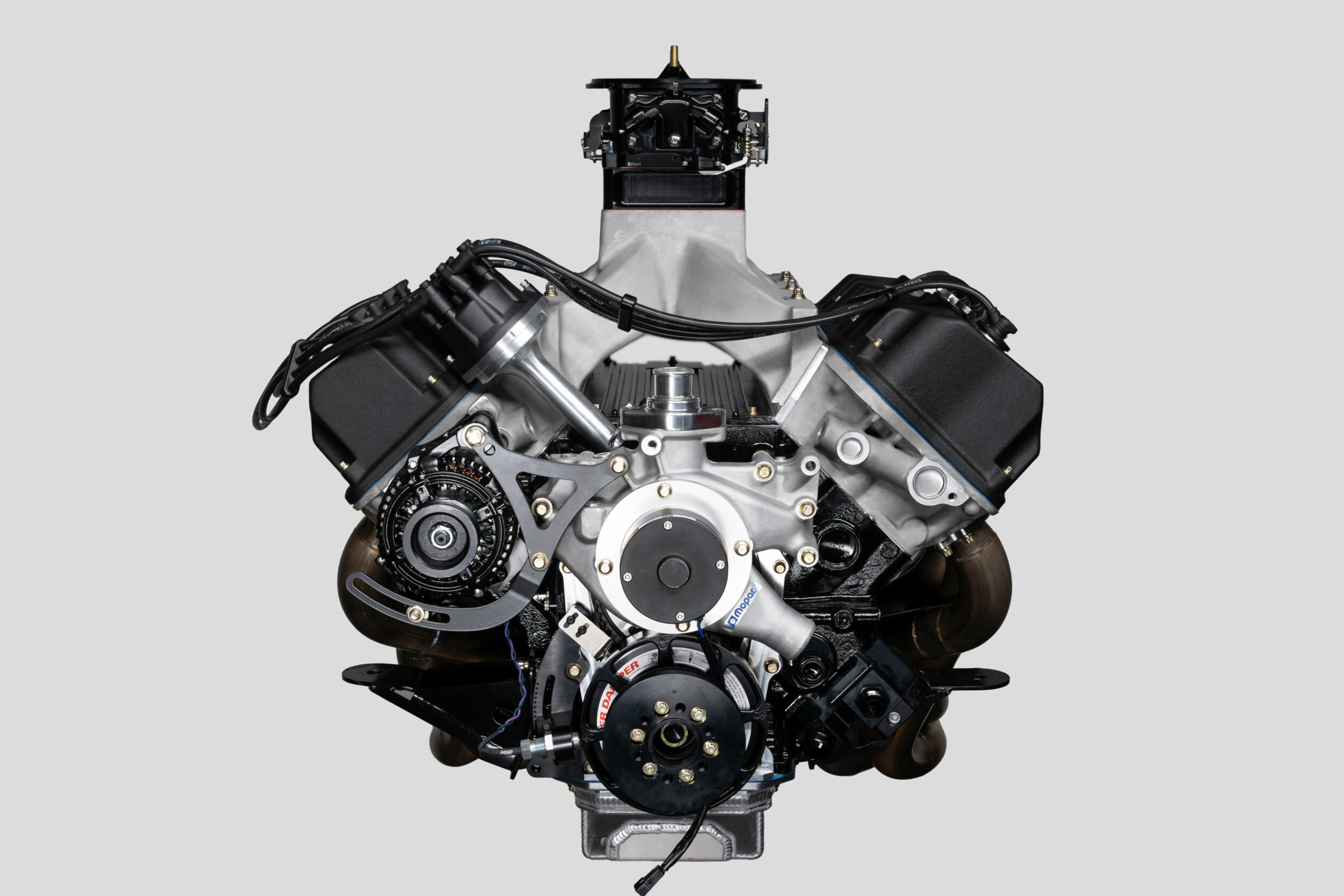 Providing that legendary Hemi look to the top end is a set of CNC-ported Stage V Millennium cylinder heads wearing Stage V rockers and valve covers. They are filled with such goodies as Ferrea valves and PSI valve springs. The cast-alloy single-plane manifold is also from Stage V, and it's topped with an APD 1250cfm Dominator carb.
"When we dynoed the engine, we tested the APD two-inch tapered carb spacer," says Bill. "As long as there's space to fit it, we'll run one on everything we build that has a 4500-style carb. It's the easiest 12-18hp you'll find."
While the engine retains a wet sump oiling system, it runs a System 1 pump and a big-dollar oil pan. "When you're setting an engine up in a car and you have a crossmember and headers to contend with, setting up a dry sump system can be quite difficult. In line with what the customer wanted, we kept everything relatively simple," Bill explains.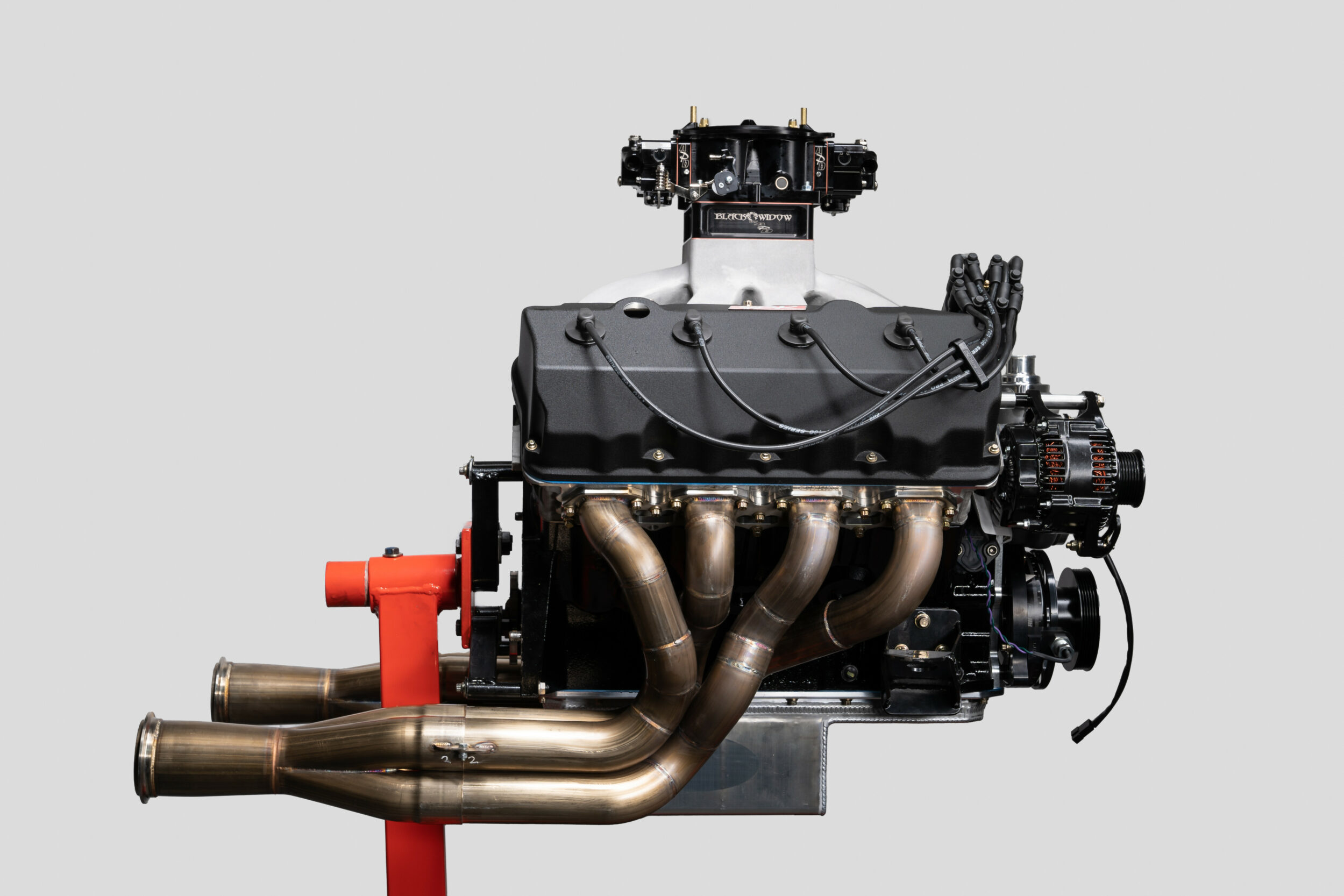 Speaking of the headers, they were built to suit the car – a Dodge Dart, incidentally – by the fabrication wizards at Moits Motorcars, who also modified the brake master and booster set-up to clear the big Hemi heads.
"There aren't a lot of places in Australia you can go to have a Hemi built, and we'd never done one from scratch before," says Bill. "But we got the job done, and it made 1002hp at 6700rpm and 841ft-lb at 5100rpm on pump fuel. We could have dynoed it with a vacuum pump or on race fuel, but what's the point when that's not how it's going to run in the car? Hopefully the customer can run an eight with this engine. That would be all the boxes ticked!"
And now, after a lifetime of longing, Bill's customer can nod knowingly and utter those esteemed words, "Yeah, it's got a Hemi."
And what a Hemi!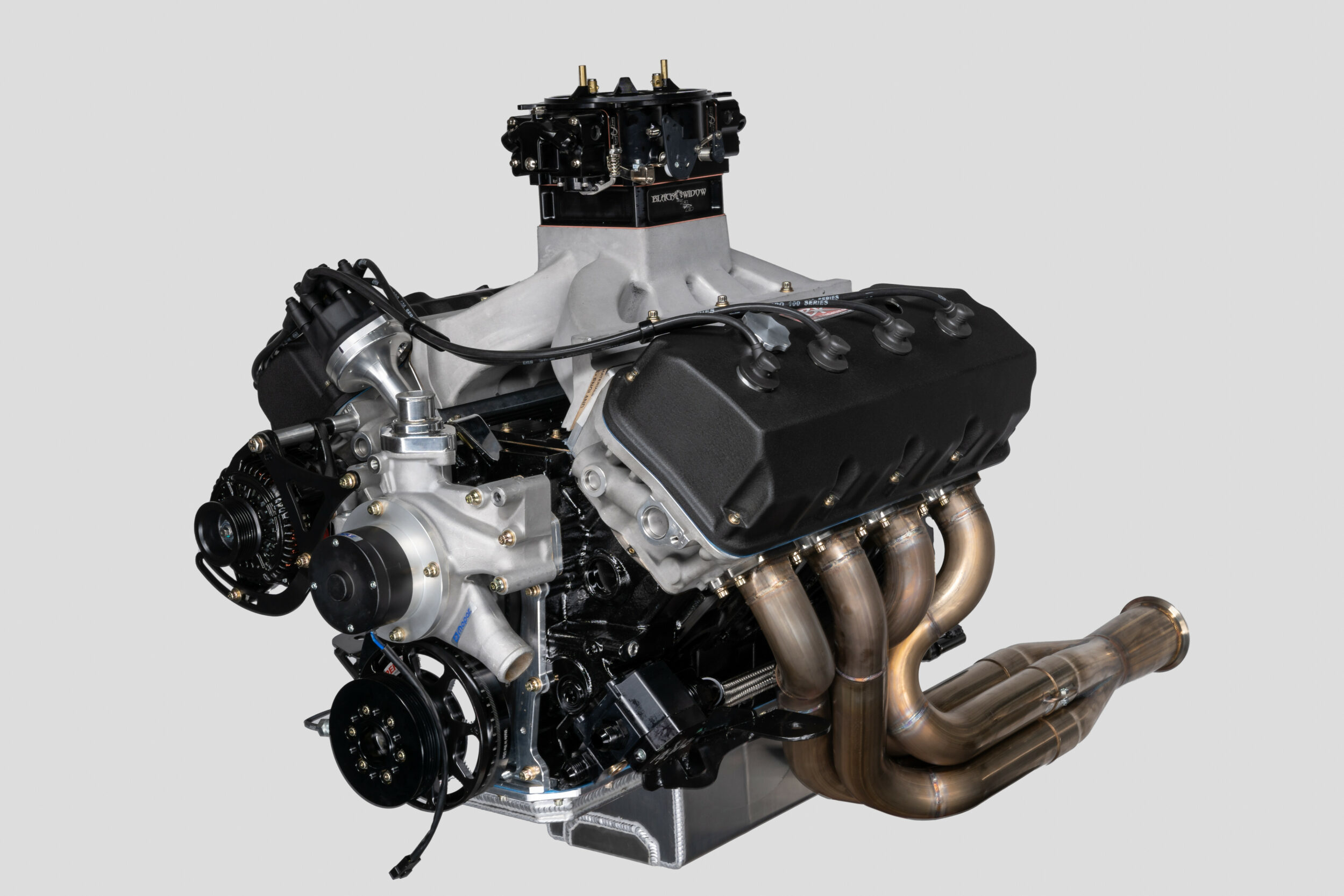 UP FRONT
It's hard to buy aftermarket drive systems for Hemis, so simplicity rules here with a factory-style water pump so the OEM alternator placement could be retained. However, instead of being driven by the accessory belt, the stock-style water pump is now driven by an electric motor.
There's also a Jesel belt drive and ATI damper riding up front, and an MSD crank trigger sending messages to the ICE dizzy.