Don't think something as big as a Galaxie can really hold its own? With sorted handling and a hot 460, this hardtop will take you on
This article on Kelvin and Suzanne Leech's Galaxie XL500 was originally published in the April 2007 issue of Street Machine
YOU just have to love what happened during the early 60s in the USA. They were taking big cars, stuffing big engines in them and then backing those up with four-speeds. It wasn't until 1964 that they figured they could put the big engines into smaller cars and go even faster. But that's the easy way out.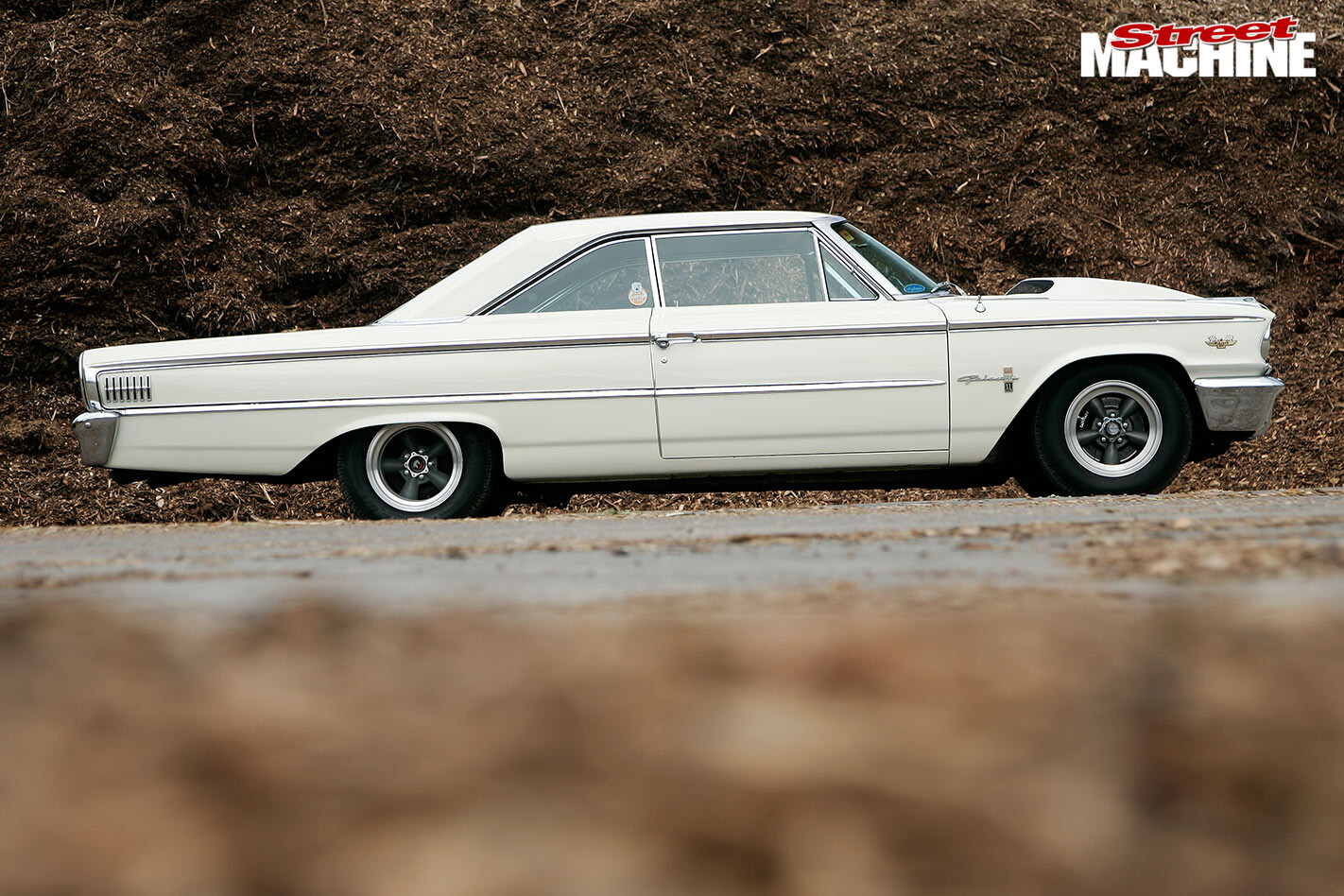 There's something seriously cool about seeing a big car that can get up and boogie. Anyone can do it with a lightweight but to achieve it in something as big as this Galaxie takes some pretty serious ammunition.
That's the challenge NZ-based Kelvin Leech has met with his '63 (and a half) XL500. Kelvin spotted the 390, four-speed Californian car for sale on the internet. The gods must have been watching out for him though, as the car had been for sale some 12 months earlier but hadn't sold, so the owner pulled the ad. Or he thought he had.
Thanks to the mysteries of search engines, Kelvin found the for-sale ad after six months of searching and got in touch with the owner.
"I actually bought the car from Minnesota but it had only been there 12 months. The seller was a California Highway Patrol officer named Tom Stafford and he'd owned the car for quite a while," says Kelvin. "I'd really like to thank him for his honesty and how great he was to deal with. I sent him $20,000 Kiwi and had the car shipped to California. All up the car owes me about $25,000 on the road."
Yep, we nearly fainted too but that number is right. For half the price of a new fridge on wheels, Kelvin has this killer car not just imported but on the road and cruising the streets of Kumeu.
Kelvin then shares his secret: "I had the 460 stuff lying around as I've been collecting big-blocks for years. If something came up for sale, I'd just grab it. I've even got a fuel injection manifold for it that might go on in the next five years or so!"
Starting off with a really good car was a big bonus. All Kelvin had to do to get it licensed was change the dirty brake fluid. After that he happily drove it around with the factory 390. But that 460 was just itching to get in between those chassis rails.
There were a couple of other things he had to see to first, however. To get some decent rubber under it, Kelvin chucked the factory leaf springs and set up the toughened nine-inch using a triangulated four-bar.
"I took the leaf springs out because you can't fit a big tyre under there otherwise. It's not tubbed at all and there's plenty of room. It also takes the whip out of the rear-end."
Living in NZ means driving on roads that actually have corners — and sometimes rather serious consequences if you get off the black stuff. To stay on the Tarmac, Kelvin also fixed up the handling and braking.
"I fitted a massive 32mm sway bar, and the coil-overs on the rear help a lot. The front brakes are BA Falcon discs with Wilwood four-spots. It actually handles alright. It goes around corners really well and keeps up with quite a few cars that don't expect it!"
Some of the parts that Kelvin had been collecting over the years made for a pretty sweet engine combination. Starting off with a 60thou-over 460, Kelvin filled it with Probe forged pistons swinging off Scat H-beam rods, and a solid roller cam.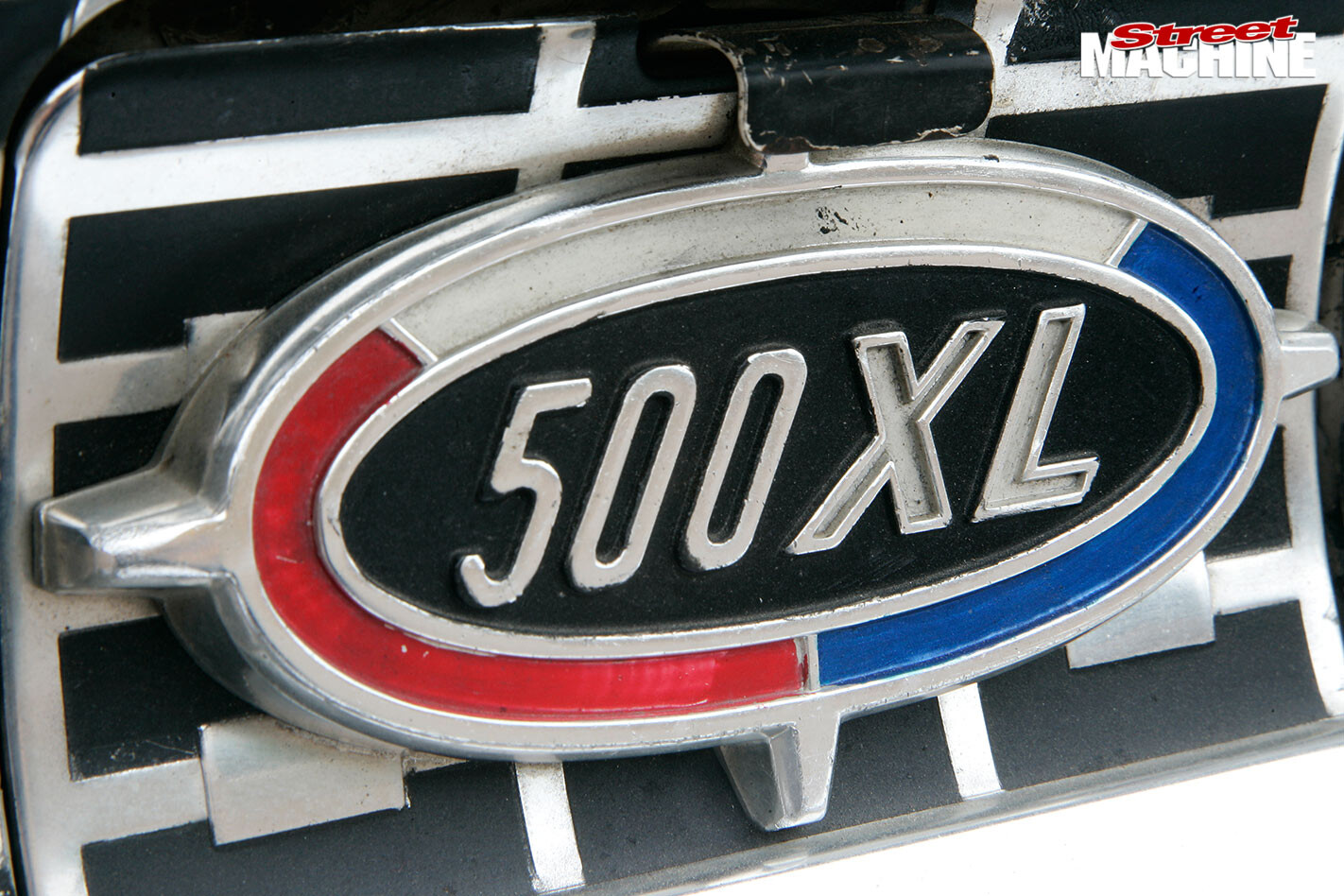 That's all topped off with a set of alloy Edelbrock heads and roller rockers, a Ford Motorsport Torker manifold, 950 Holley carburettor and a selection of choice MSD ignition bits.
All that good gear was a little bit too much for the stock bonnet, so Kelvin wisely sourced a fibreglass teardrop hood as used on the legendary lightweight Galaxies instead of cutting a hole in the stock unit.
The rest of the car is pretty much as he bought it: it's got a Mexican paint job that "does the trick for now", and the trim is bog-stock except for the velour inserts and a couple of extra gauges.
For Kelvin, the big Gal is all about the horsepower and handling. Quarter-mile times in the very low 13s don't sound too bad for such a big car. But when Kelvin mentions it's doing 115mph, you realise it should be well into the 11s!
"It's pretty useless off the line; I just cruise off in first and then about halfway through second I stand on it. That's the only time it'll hook up. I really need to get some slicks," he says. "It's making power all the way from 2200rpm right through to 6700. I had a lot of help with the engine combination from Shane and Lance at Cylinder Head Specialties. They advised me on what combination I should run to get the best out of the motor."
Despite shopping for advice, none of the work was farmed out. With some help from good friends and a supportive wife, Kelvin did the whole lot at home. So he's a mechanic then? "Nope, I'm a supervisor in an envelope factory but I'm mechanically minded."
FAMILY FORD
This isn't the first big block-powered Ford Kelvin has owned. His previous ride was this flat-black and tough as nails '34 coupe. It also ran a 460 and four-speed and was a lot of fun for a while. The motor in the Galaxie was originally intended for the coupe but things change.
A two seater — three at a pinch — isn't all that useful once the family starts to grow. Now that he's got two boys, the Galaxie makes for a much more sensible family car. It's still only got two doors, but there's more than enough room in the back for the baby seat and the boot holds at least three prams!
Just goes to show, selling off your hot rod for something sensible and more family-friendly doesn't mean you have to buy a late-model econobox.
KELVIN AND SUZANNE LEECH
1963 1/2 GALAXIE XL500
Colour: White
ENGINE
Brand: Ford, 460ci
Induction: Holley 950 HP series on Ford Motorsport manifold
Heads: Edelbrock aluminium
Camshaft: Solid roller
Pistons: Probe forged
Conrods: Scat H-beam
Ignition: MSD distributor, 6AL box
TRANSMISSION
Gearbox: Bullnose top loader
Shifter: Indy Competition Plus
Diff: Nine-inch, 3.9 ratio, Moser 31-spline axles, back-braced housing
Clutch: McLeod with steel flywheel and hydraulic release bearing
Bellhousing: Lakewood Scattershield
SUSPENSION AND BRAKES
Springs: Lowered (f), QA1 coil-overs (r)
Mods: Triangulated four-bar (r)
Brakes: BA Falcon 295mm discs with Wilwood 4-spot calipers (f), drums (r)
INTERIOR
Seats: Standard
Trim: Red vinyl with velour inserts
Instruments: Standard plus oil pressure and temp gauges
WHEELS
Tyres: BF Goodrich 225/15(f), 295/15(r)
Wheels: American Racing 15×7(f), 15×10(r)