WHEN it comes to quick naturally aspirated streeters – true street cars – it's hard to fault Todd Foley and his VH Commodore. It runs mid-nines driving to the track and still runs a Trimatic transmission and BorgWarner diff, just like General Motors intended. His passion for the Holden bent-eight is so strong that he organised the first Holden-Powered Nationals (SM, Jul '16) earlier this year. We caught up with Todd to have a chat about his Commodore and what plans he has for the future.
Hey mate, your VH is a quick unit, why did you stick with the Trimatic and Borgy rear?
Initially it was just about wanting the car to run as fast as possible. The Trimatic and BorgWarner don't have as much internal drag as a Powerglide or a nine-inch, because the components are all lighter. But then it became a bit of a challenge because everyone was saying that the high rpm and torque were going to kill it. I took it pretty easy on the street to be honest; I only gave it a hard time at the track, so everything lasted as long as possible.
What is the quickest the car has gone?
It has run a [email protected]; that was at Calder.
You also ran at Drag Challenge last year, how was that?
I think it was easily the best thing I'd ever done with the car. People don't understand just how tough it is, and I don't just mean on the car, but how hard it is on you physically. Going day after day, working on the car, and then the racing, plus those long drives. It's just so hard on you driving cars like this for four and five hours at a time.
And how did it go? Any problems?
Yeah, we were using a new vacuum pump set-up, and we hadn't done much testing with it. The rocker covers weren't really baffled properly and the vac pump feeds were in the wrong spot. Holden V8s pump a lot of oil up into the heads, so the vac pump was getting full of oil and making a mess. We ended up changing the position of the feed lines from the front of the covers to the top to fix the problem.
You were the driving force behind the Holden-Powered Nationals; how did that come about?
When I initially put it on Facebook, everyone thought it was a great idea. So it was like, let's make this happen. I got in contact with Heathcote to find a date that wasn't going to clash with APSA, because we wanted guys like Tony Webb and Andrew Darby there. We found a date that suited, and it turned out to be a really nice time of year; not too cold, but cool enough that everyone would run good numbers.
Now we hear you're changing your set-up around?
I am changing a few things, but I don't want to share the details just yet. The plan is to make it even quicker and more streetable, but we don't want to tell everyone what it is just yet. My plan is to be able to drive it up from Geelong to Calder and beat our best run with the full pipes and everything.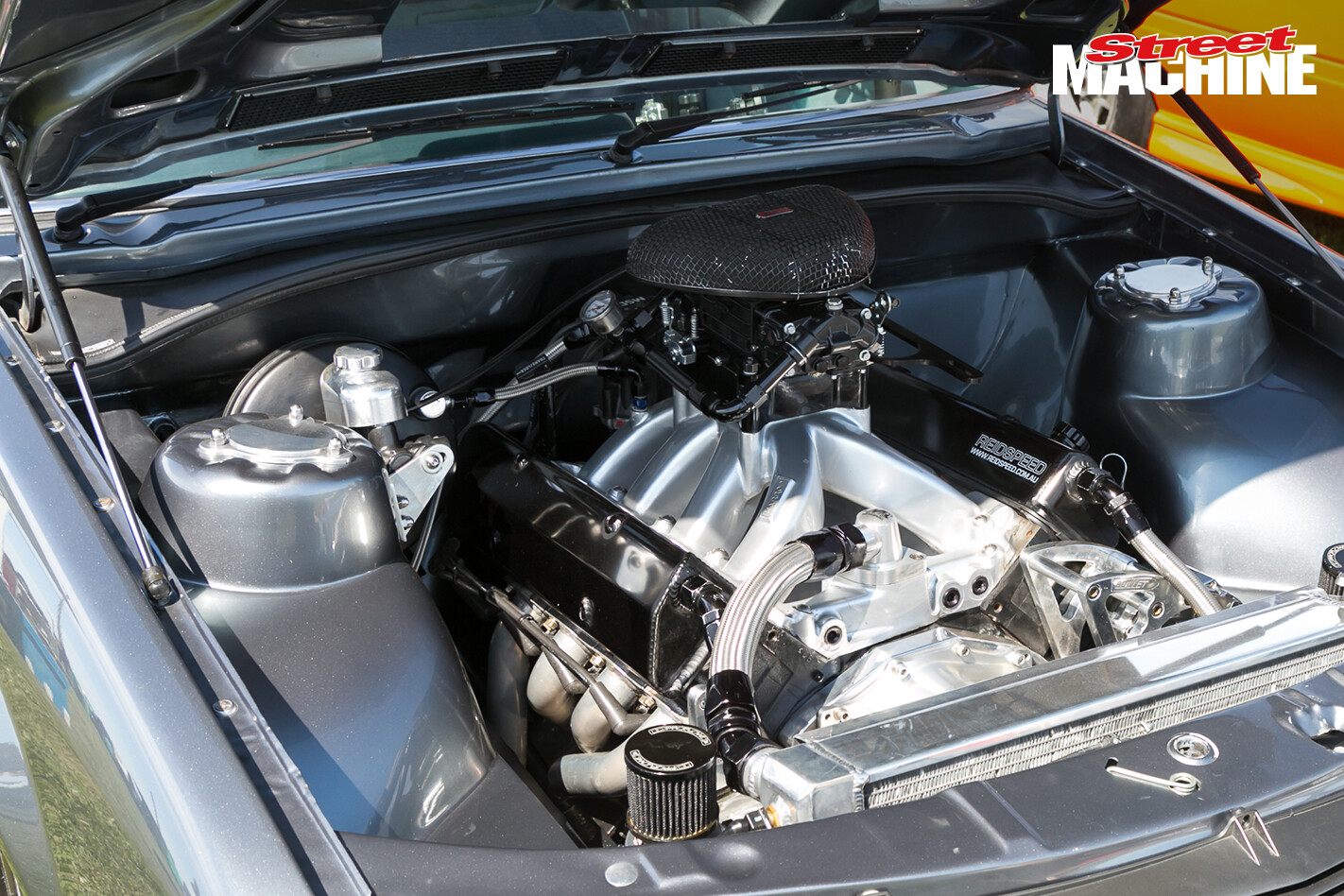 What does your wife think of it all?
I'm really lucky, Saara is really good; she lets me do what I want. She even gave me $5000 out of the house renovation budget to finish off the car.
That's cool, so what's next?
Over the past couple of weeks I've just been buying up parts for the new combo. It's all about preparing for Drag Challenge this year. We'll probably be building a new house next year, so I want to make sure I get in and do it this year.