No scoops, no turbos, no tubs – this nine-second street trim XW Falcon boasts over 700hp at the wheels and gets the job done the old-fashioned way
This article was originally published in the January 2016 issue of Street Machine magazine
IT'S HARD to justify calling an XW Falcon a sleeper these days. Particularly if it's painted Silver Fox and has a bright orange stripe down the side.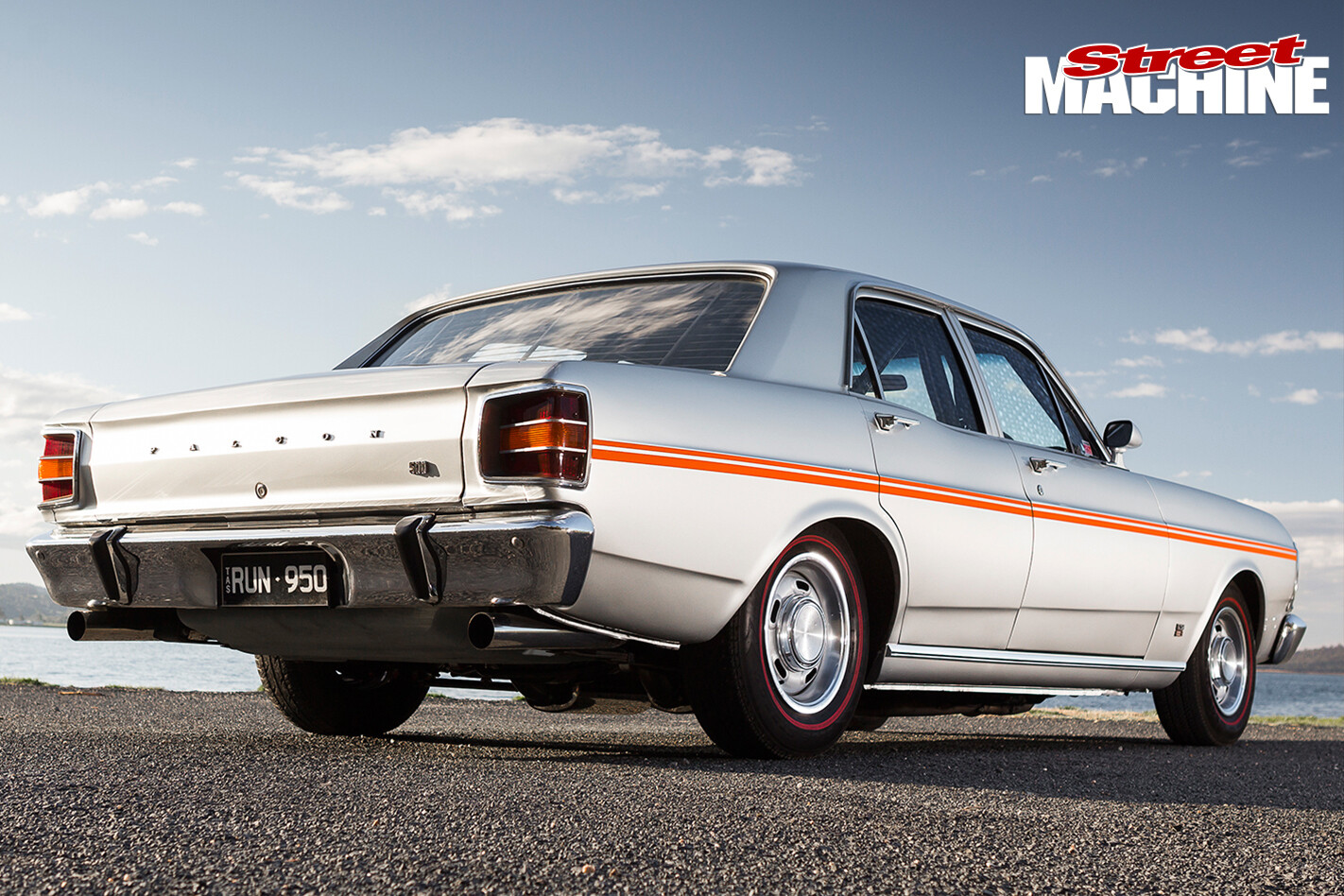 Although this old bird isn't meant to replicate the Bathurst brawlers of yore, you probably won't be surprised to learn that it's not exactly slow. But if we tell you this car seats six and runs a sub-10sec quarter with a full street exhaust and nothing poking out of the bonnet, you might begin to appreciate just how stealthy this combo really is.
Marcus Howe is a mechanic by trade and runs his own workshop at St Helens on the east coast of Tassie. Like a lot of blokes of a certain age, he has a bit of a thing for XW/XY Falcons, and hatched a distinct plan from the very beginning of this build. "I built the car to run a decent nine-second pass as a genuine streeter," he says.
It all began when Marcus spotted the car online. "It was a good-bodied car," he says. "I looked for ages to find one that was good in the body and not full of bog."
The car was already painted Silver Fox when he bought it, and although in good condition, it wasn't quite good enough for Marcus's discerning tastes. "I used the car for 12 months before I repainted it," he says. "It had been touched up on one guard and was a slightly different colour, so I wasn't happy with the paint."
Marcus also took the opportunity to shave some of the badges and fix a few dents while he was at it. After the respray was complete, he added a contrasting orange GS-style stripe. "It's basically a GS-configuration stripe, but I didn't like how they normally stop at the back," Marcus clarifies, "so I thought I'd make my own stripe to run the full length of the car."
On the inside, the Falcon is pretty much stock, retaining the factory bench seats and hang-up belts. "The trim is factory original," Marcus says. "It did have a rubber floor mat in it, but I put carpet in to make it a bit nicer." There's a B&M Quicksilver shifter to select gears, and for safety's sake Marcus had ProFab Hobart install a six-point 'cage. "I put that in when I first bought the car," he says. "I knew I wanted to run decent times, so that was a basic part of the build."
Marcus's older brother Phil is a mechanic, too, and has many years' experience building engines that need to perform under stress for racing applications. Marcus drew on Phil's knowledge and skills when it came to assembling his chosen mechanical components. "I had a lot to do with the engine; I basically knew what I wanted. But I did get Phil to put it together so I knew it was right," Marcus says.
The motor is based on a 9.2in-deck-height Ford Windsor V8 boasting a massive 434 cubic inches of capacity. It runs a Callies 4340 crank spinning in Clevite bearings and pumping a set of forged CP pistons mounted on Oliver I-beam rods. Up top there's a pair of CHI heads that have been CNC-ported by Nathan Higgins, topped with a CHI manifold fitted with a 1050cfm Dominator carb. A Camtech solid-roller cam works a set of REV valves in conjunction with PAC Racing endurance valve springs, chrome-moly pushrods and Crower roller lifters. A Moroso external oil pump keeps the pressure up and draws liquid gold from a High Energy sump, and MSD ignition lights the fire.
The exhaust is a custom Howe Power dual three-inch system designed by Marcus's brother. "He used to race go-karts and the design comes from that," Marcus says. "It's a megaphone-type system similar to an X-pipe, but different. People used to say that whenever you put an exhaust on you lose power, but I can have this exhaust on the car and it will make just as much power as it will without the pipes."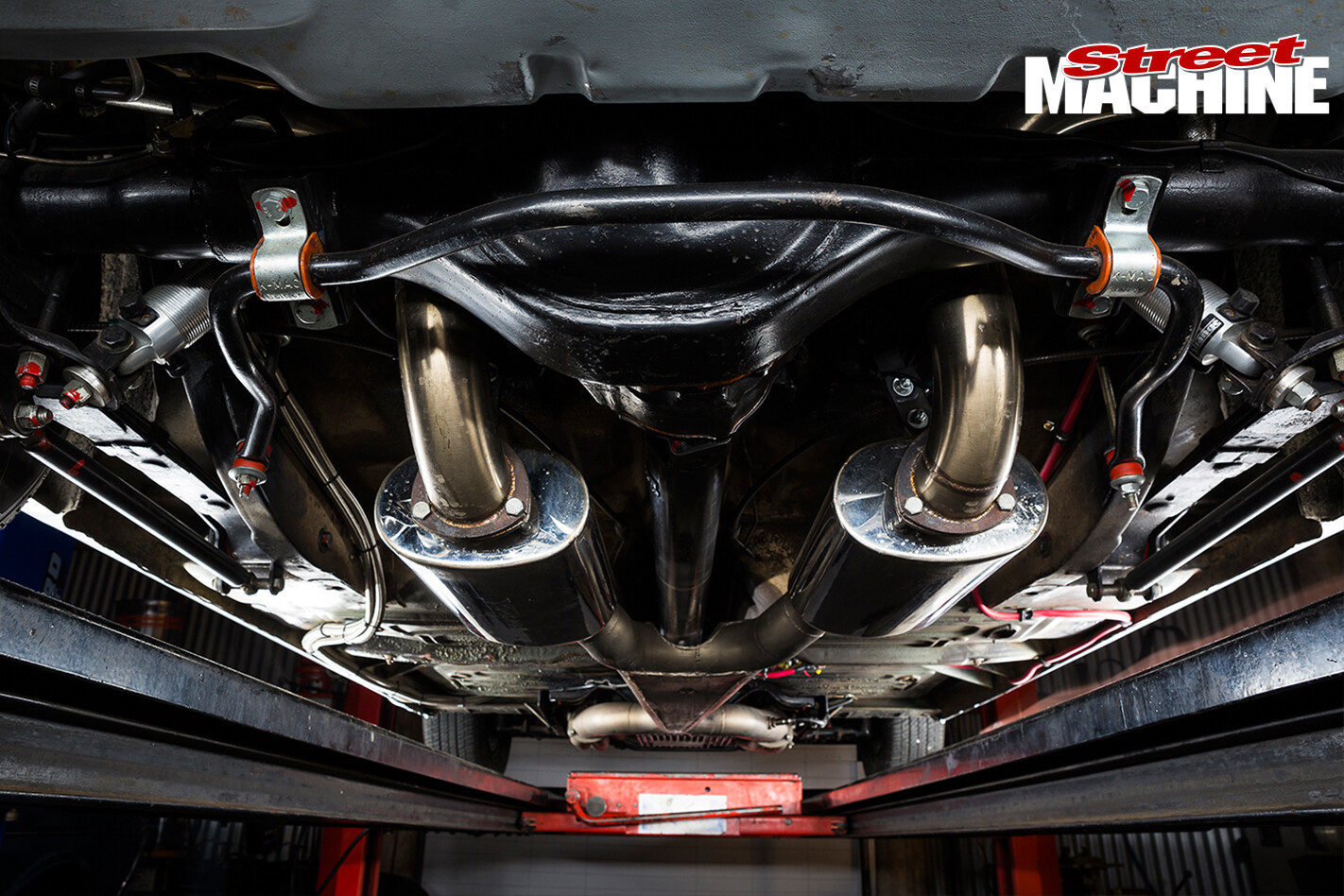 Backing up the monster small-block is a Turbo 400 auto attached via a JW bellhousing adaptor and built by Fred at Pro Trans. It runs a 5000rpm TCE converter and feeds power through a Hardy Spicer tailshaft to the Strange 35-spline full-spool rear running a street-friendly 3.7:1 ratio.
Not surprisingly, Marcus's Falcon has taken out the street class at Baskerville street drags for the past two years running. This is thanks in no small part to the dedicated work of Marcus's good mate Pete Eastley, who helps out with tuning duties on and off the track.
There aren't any full quarter-mile tracks in Tassie though, so Marcus was forced to cross the ditch to tick a sub-10sec pass off his bucket list. He achieved his goal in April this year, bringing the XW over on the boat to run at Heathcote, where he claimed a best time of 9.53@150mph with the full road exhaust and a set of slicks. "That's how I wanted to build the car," Marcus says, "so it was fast and I didn't have to change it to go racing."
Marcus is a humble guy and rejects the suggestion that this might be Tassie's quickest street car. We can't help but wonder, though, and would love to hear of anything quicker. We daresay Marcus would be up for the challenge too!