ENTERED into Turbosmart Outlaw Blown for Drag Challenge 2018, Marcus Howe's XW Falcon nearly didn't make it to the event after an on-track mishap.
"About four weeks ago I was doing a circuit racing event and tapped the wall," Marcus said. "It got the front and rear quarters on the passenger side, so it was a bit of a push to get it over to Melbourne for the start of Drag Challenge."
Thankfully he managed to get it fixed and the big full-weight X-dub was on song, running 9.32@147mph at Swan Hill on Day Two, with a 9.49@144mph at the same track on Day Four.
The four-door can get down and boogie in single digits thanks to a 434ci Dart Windsor under the bonnet, making 750hp aspirated. Running a pair of Higgins CHI heads and pump fuel, Marcus also adds a direct-port 150hp hit of nitrous, though he has more up his sleeve.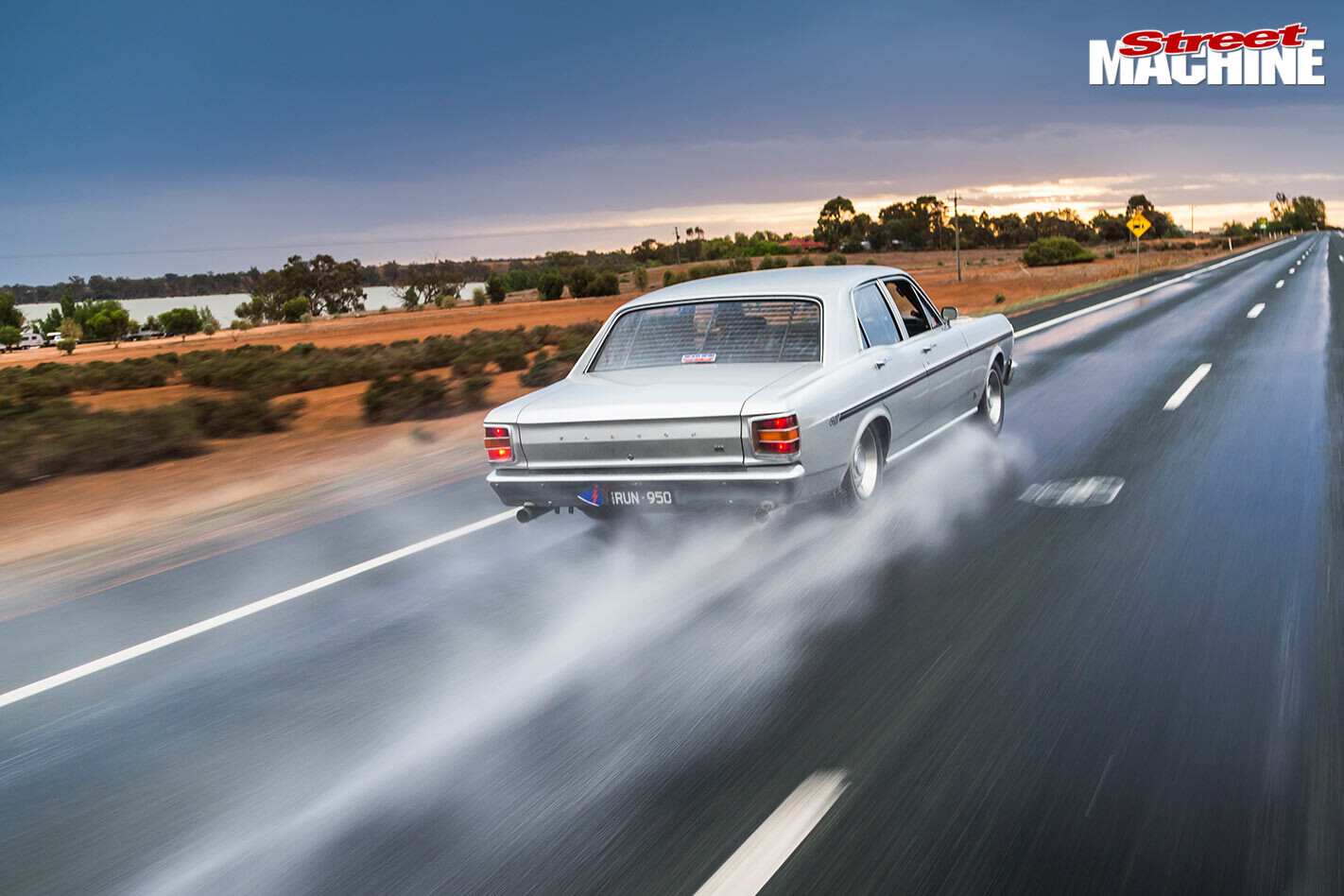 "I have 350hp pills in it, but I wind it back on the controller," the Tasmanian said. "I like nitrous because I run a tall diff, so it drives great on the road, but the gas allows me to still be fast.
"I am still developing the suspension. It still uses leaf springs and the arches haven't been touched; this car hasn't had anything removed from it, and I haven't cut anything under there."
Those gears in RUN950 are 3.5s inside a nine-inch diff, while a TH400 auto and 5000rpm converter handle ratios.
"This car is used for everything, including circuit sprint days, and it does plenty of road miles," Marcus said. "It still has the original fuel tank in it, which is why I can do an event like Drag Challenge without using a trailer or roof basket. We have three people in this car, wheels, all our gear, plus we run on pump fuel – this is real street!"
Marcus's commitment to playing car-Tetris saw him take home the trophy for Quickest Without A Trailer, while the silver X-dub came home fourth in Turbosmart Outlaw Blown.
TROPHY
Quickest without a trailer
MARCUS HOWE
1970 FORD XW FALCON
Class: Turbosmart Outlaw Blown
SPECS
Engine: 434ci Dart Windsor
Nitrous: 150hp shot
Transmission: TH400
Converter: 5000rpm
Diff: 9in, 3.5:1 gears
Power: 750hp aspirated
Previous PB: 9.30@148mph
Best Drag Challenge 2018 Pass: 9.32@147mph