This article about Darren and his Ford Mustang was originally published in the December 2008 issue of Street Machine.
In 1966 Carroll Shelby made a deal with the Hertz Corporation, producing a special line of GT350 Mustangs, which were available as rent-a-cars for wannabe racers looking for a bit of weekend action.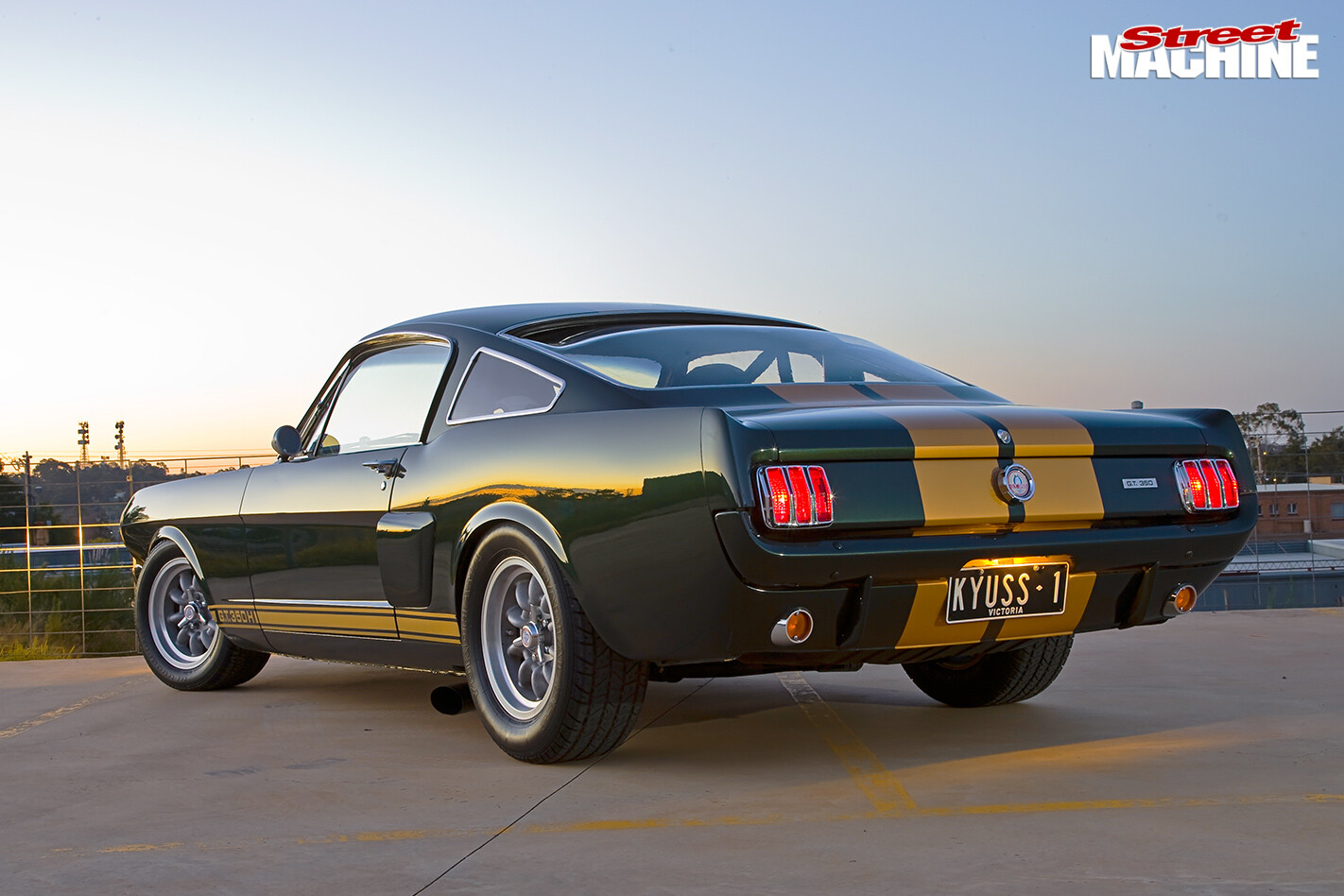 It might sound a tad adventurous in these days of health and safety litigation but the late 60s was a vastly different time. That was before petrol crises, supercar wars or emission controls and it was as good as life got if you wanted to buy a high-performance production car.
A little concerned by the sales figures for the first year of GT350 production, Shelby set his marketing gurus the task of increasing his market share. At the same time, Hertz created the Hertz Sports Car Club to provide a limited number of high-powered cars to customers over the age of 25.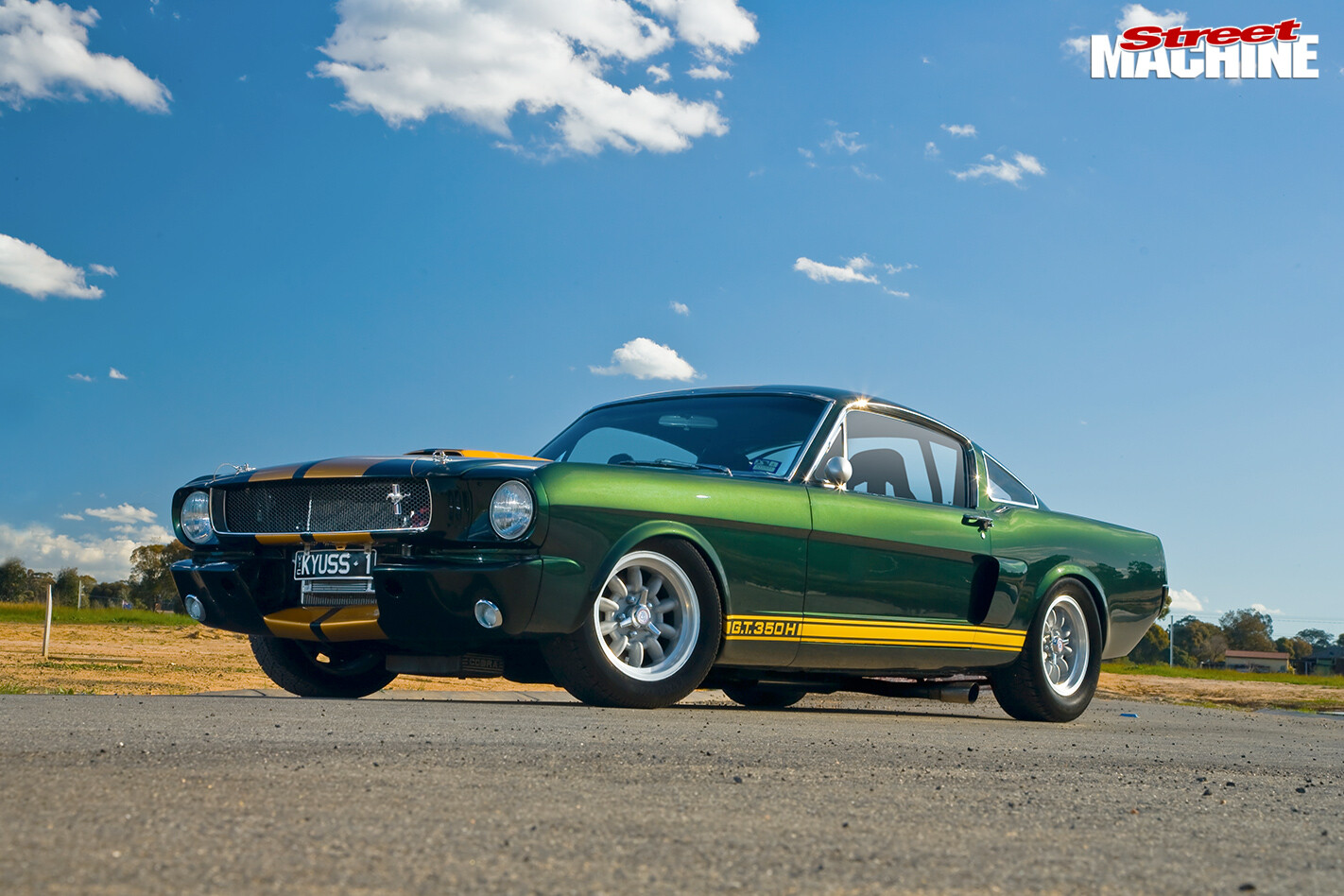 Shelby saw an opportunity and sold 1000 limited edition GT350H Mustangs ('H' for Hertz) to the rental outfit. The hire car business was never the same.
Although rented strictly for road use, many ended up in production-class racing at SCCA events; some were returned with different engines, holes where rollcages had been welded in, and other modifications to legally run on the track. It became a common occurrence for cars to be returned on Monday mornings wearing a lot less rubber while the customers wore much wider grins. Due to the increase of Sunday racers using these rented Shelbys for serious track action, the program was cancelled in 1967.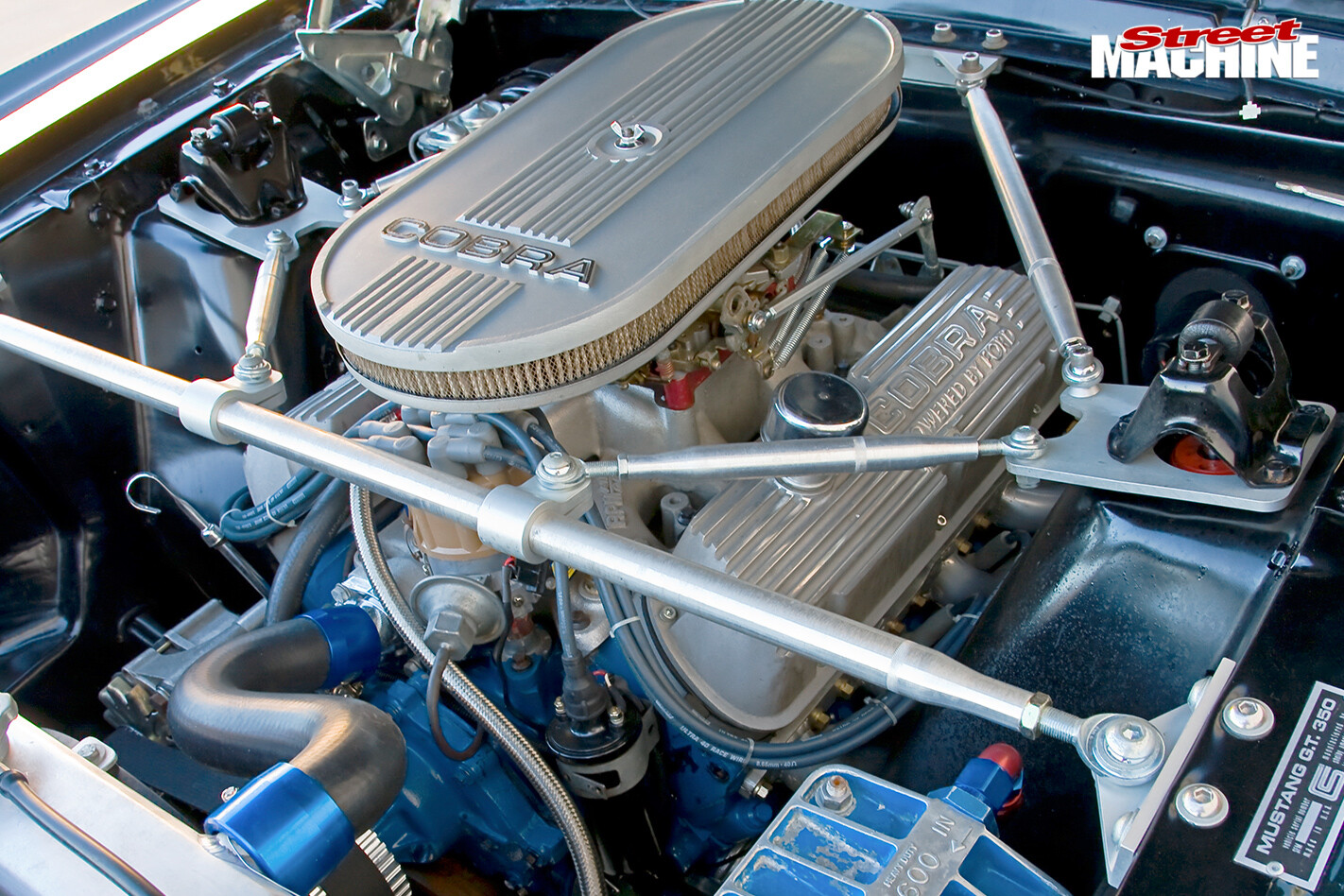 Genuine GT350H Mustangs are rare and sought-after today, with original examples selling for more than US$120,000. Whilst Darren Troy's '66 Fastback is not the real deal, it's a damn fine replica of one of the best race-bred street cars ever and owes him a pretty penny as it is.
Darren is no stranger to serious performance Fords. Not only does he bleed blue but he's owned a number of hardcore cars in his time, ranging from a 400ci Clevo-powered XC GXL to a tubbed and supercharged '67 Mustang Fastback, a big-block Galaxie and more in between. There was also a Supra drag car that was good for 9.5s at almost 150mph. No, it's not a Ford but there was a 600hp Cleveland in it and any car that cuts a mid-nine down the quarter is worth its salt.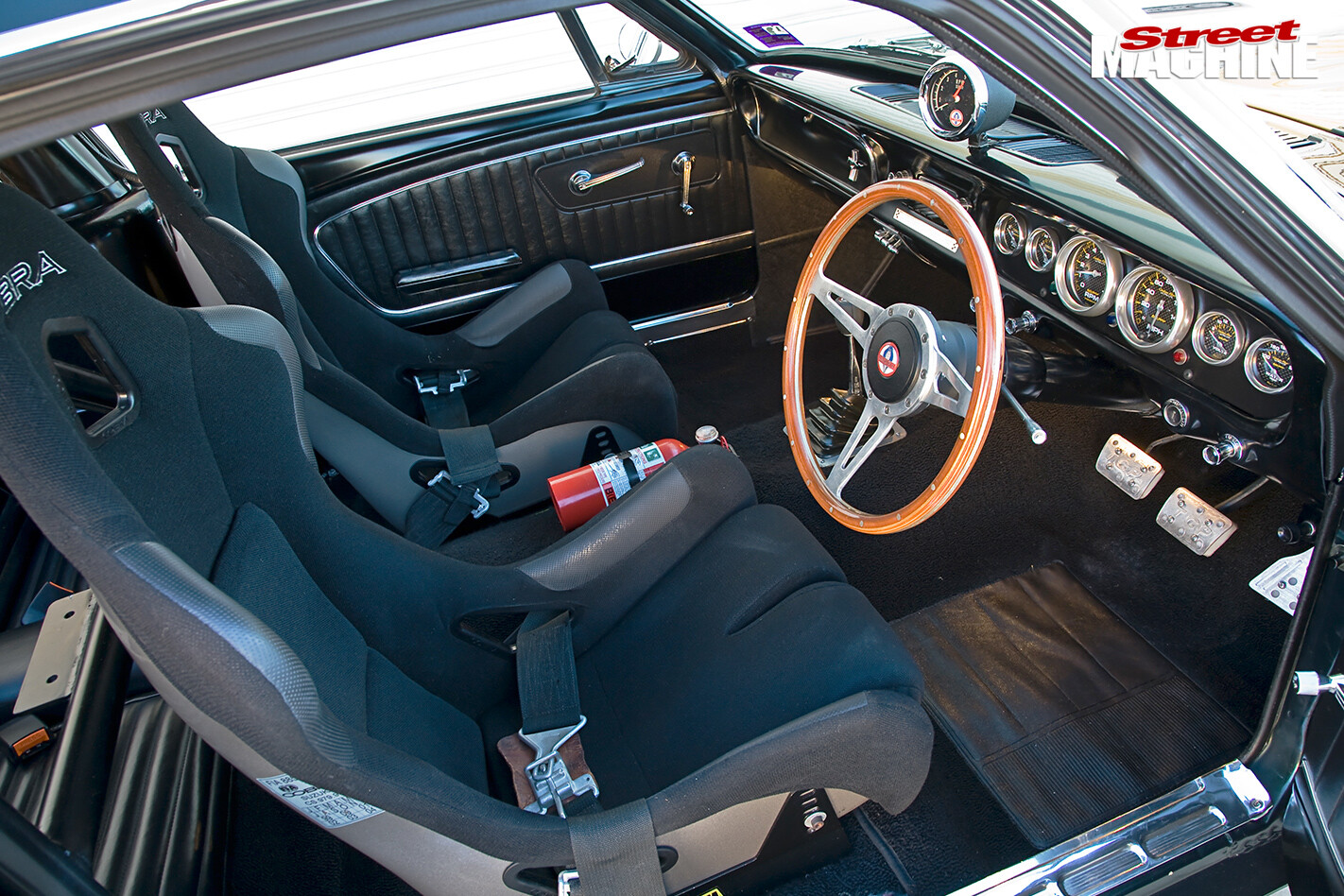 Darren picked up his Fastback in the final days of the 20th century even though he wasn't looking for a car at the time.
"It was for sale in the next suburb at a good price," he says. "Apart from a few signs of ageing, it wasn't too bad and had all the right parts. The paint wasn't bad and it had barely any rust as it'd been found in the desert. I'd always wanted an early-model Fastback and once I saw this one I just had to have it."
Not one to waste any time, Darren — with a little help — performed a full rebuild. No stone was left unturned, with a new engine, diff, paint and interior among the major overhaul items. As tempting as it may have been to slot in something bigger, Darren decided to stick with a 289 Windsor.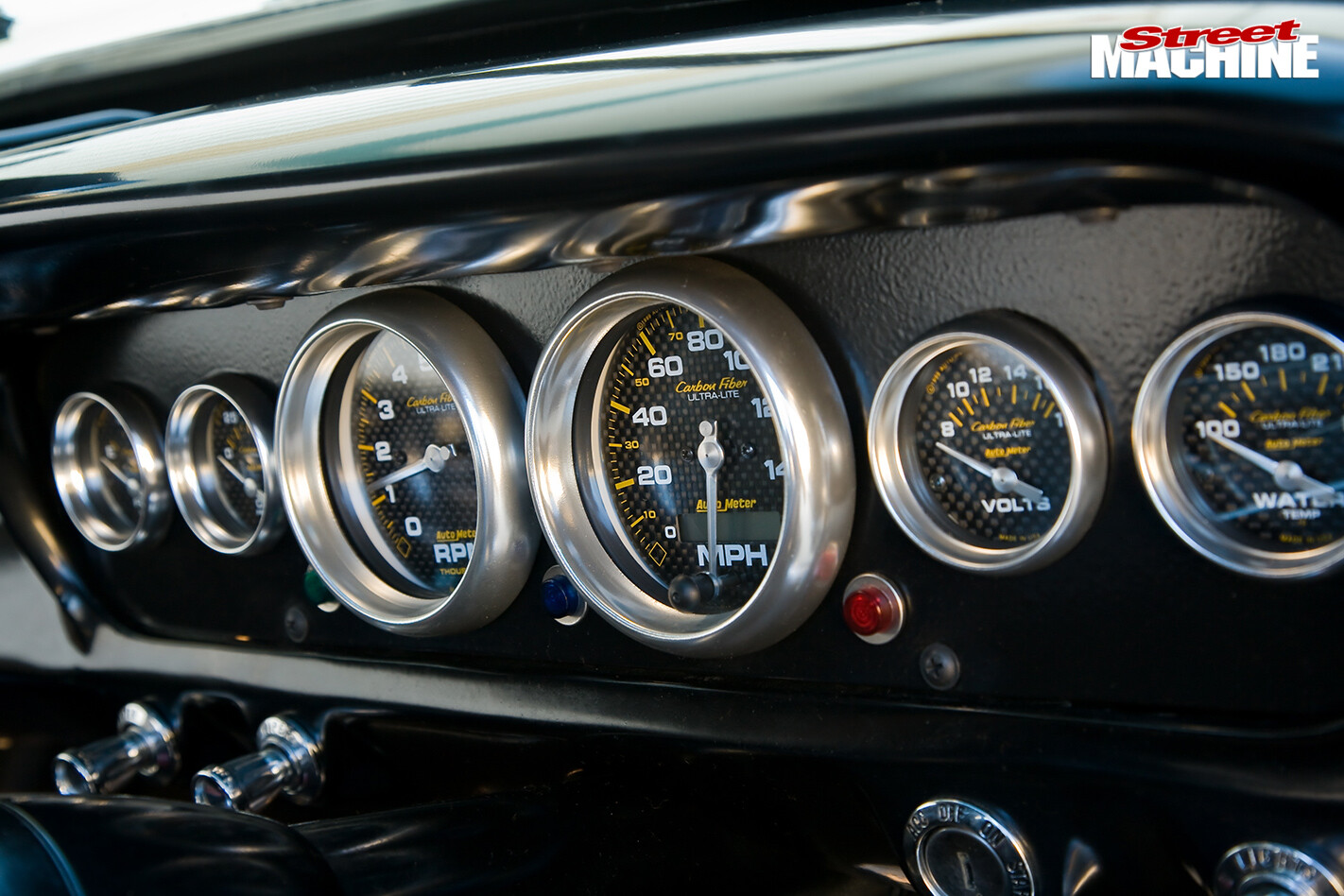 "I wanted the original style engine to keep with the period theme," he says. "A Mexican block 289 came up at the right time and was cheap. Mark Drewett from Mad Race Engines rebuilt the engine. He reckons it's got about 380hp. That's enough to scare a few buzz-boxes and the economy isn't too bad, though who really cares how much fuel a performance car uses anyway?"
Darren went the staunch route and opted for a four-speed top loader. Hertz cars were initially available with stick-shifts but so many were returned with burned and broken clutch assemblies that all of the later cars were equipped with automatic 'boxes.
This car's suspension copped a thorough going-over too, with Koni shocks, Shelby traction bars and repositioned front A-arms.
While the 'Stang has a definite circuit look to it, Darren's more interested in country road cruising and a little quarter-mile action.
"I haven't taken it to the track as yet but I'm planning on some nostalgia drag racing in the future so we'll see how it goes then. Sitting in traffic drives me mad because I just want to get out on the open road and give it some stick. It grips the road like an old race car should."