Samantha Treloar couldn't escape the hot rod scene during her formative years. Her entire family lived and breathed to tinker with moving metal. So when this '57 Buick Special landed on Aussie soil, Samantha snapped it up, flaming paintjob and all.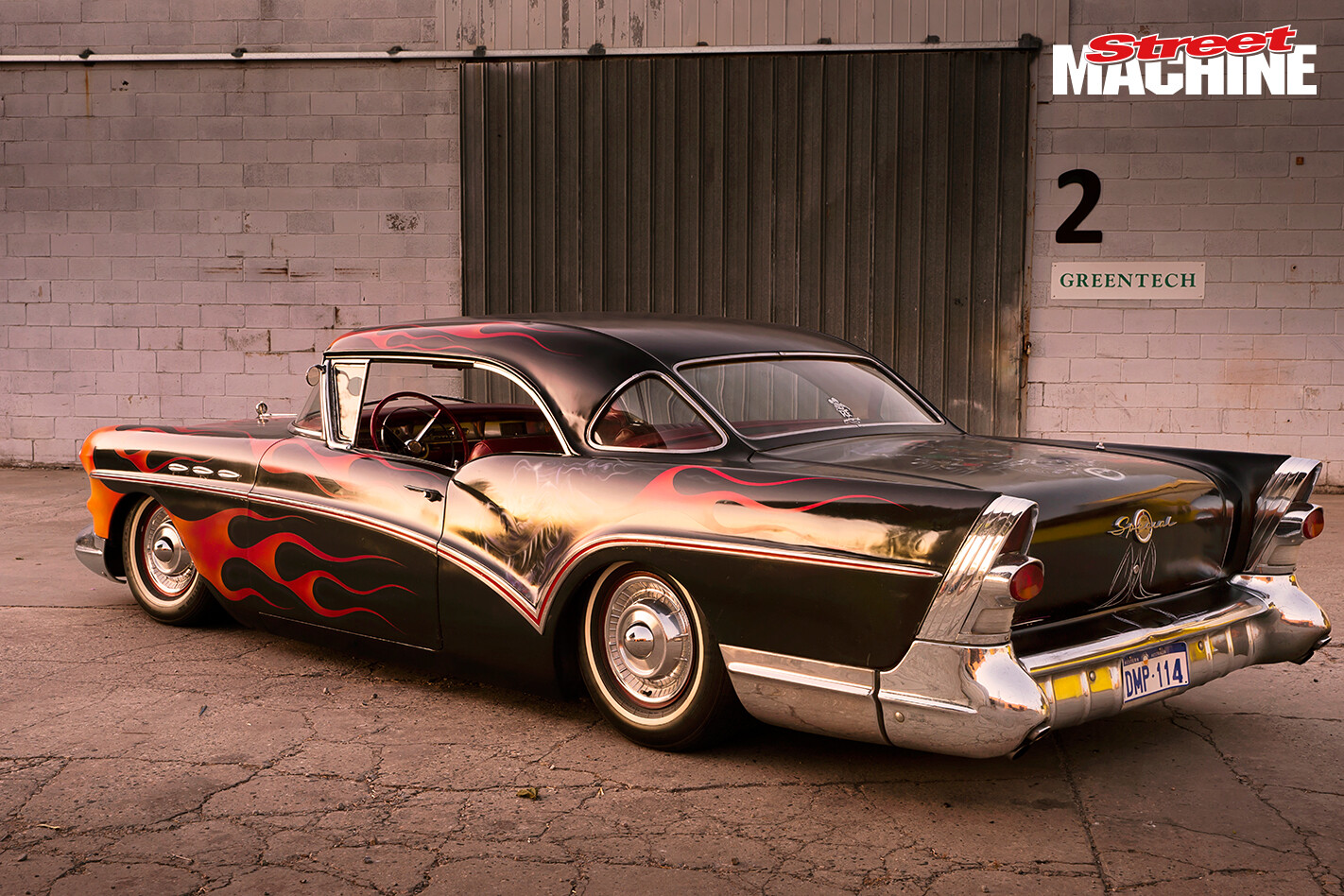 How did you get into cars?
Growing up I was surrounded by cars and my family restoring all sorts of vehicles. My pop, the late Peter Zeck, built a lot of cars that still turn up at hot rod shows all over Perth, which is a lasting reminder of his work. My dad always had a project on the go, too; instead of playing with hair and make-up like other girls, I was helping him in the garage. My older brothers thought I was annoying, so they used to shut me in the boots of cars – so I learnt to carry a screwdriver in my pocket so I could release the latch and get out [laughs].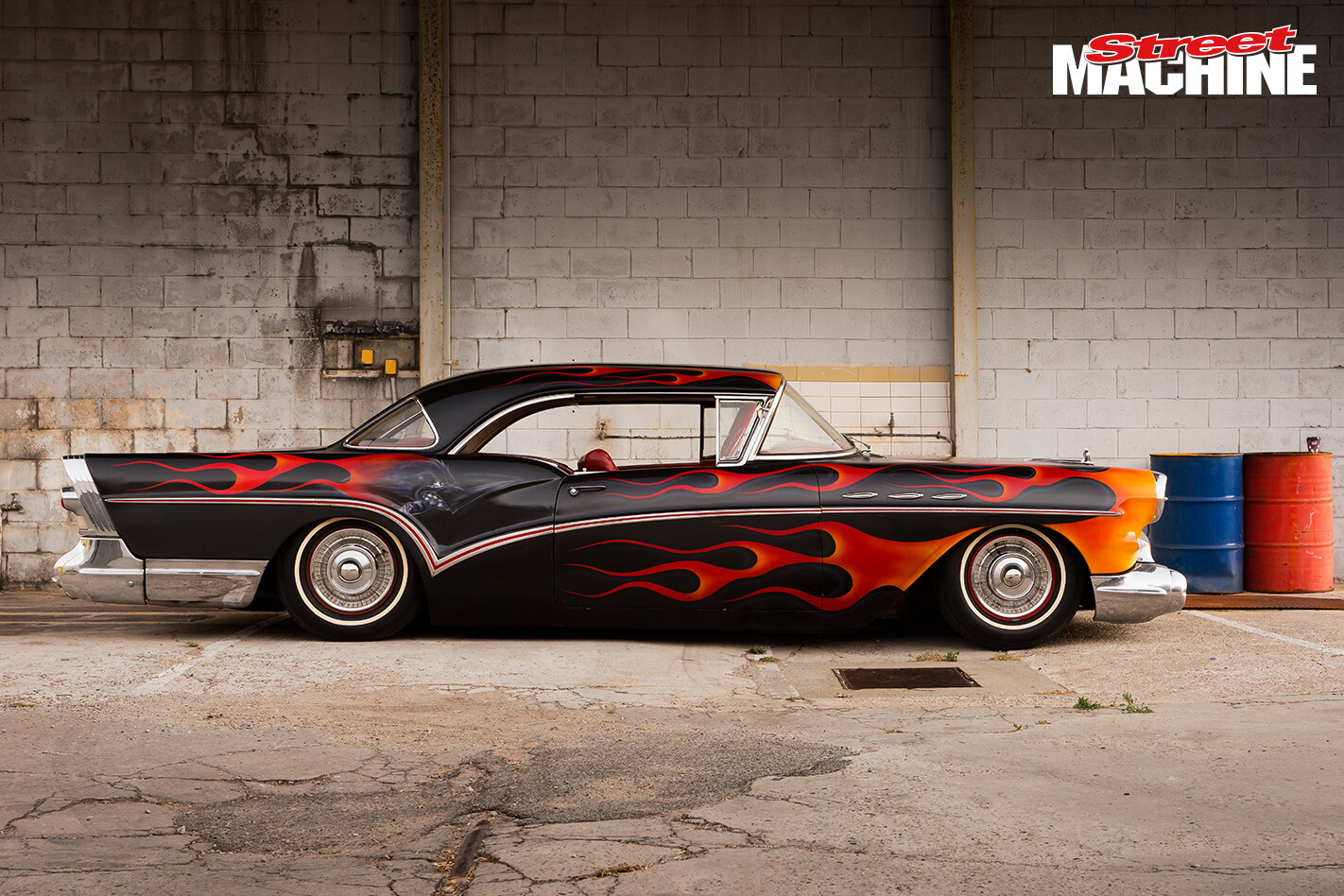 What did you get into once you got your licence?
I started my own social car club for people wanting to learn and help others; mainly because at the time my daily driver was far from anything special and I wasn't able to join any car clubs. It was called the Profile Car Club of WA. I made some great friendships during that time.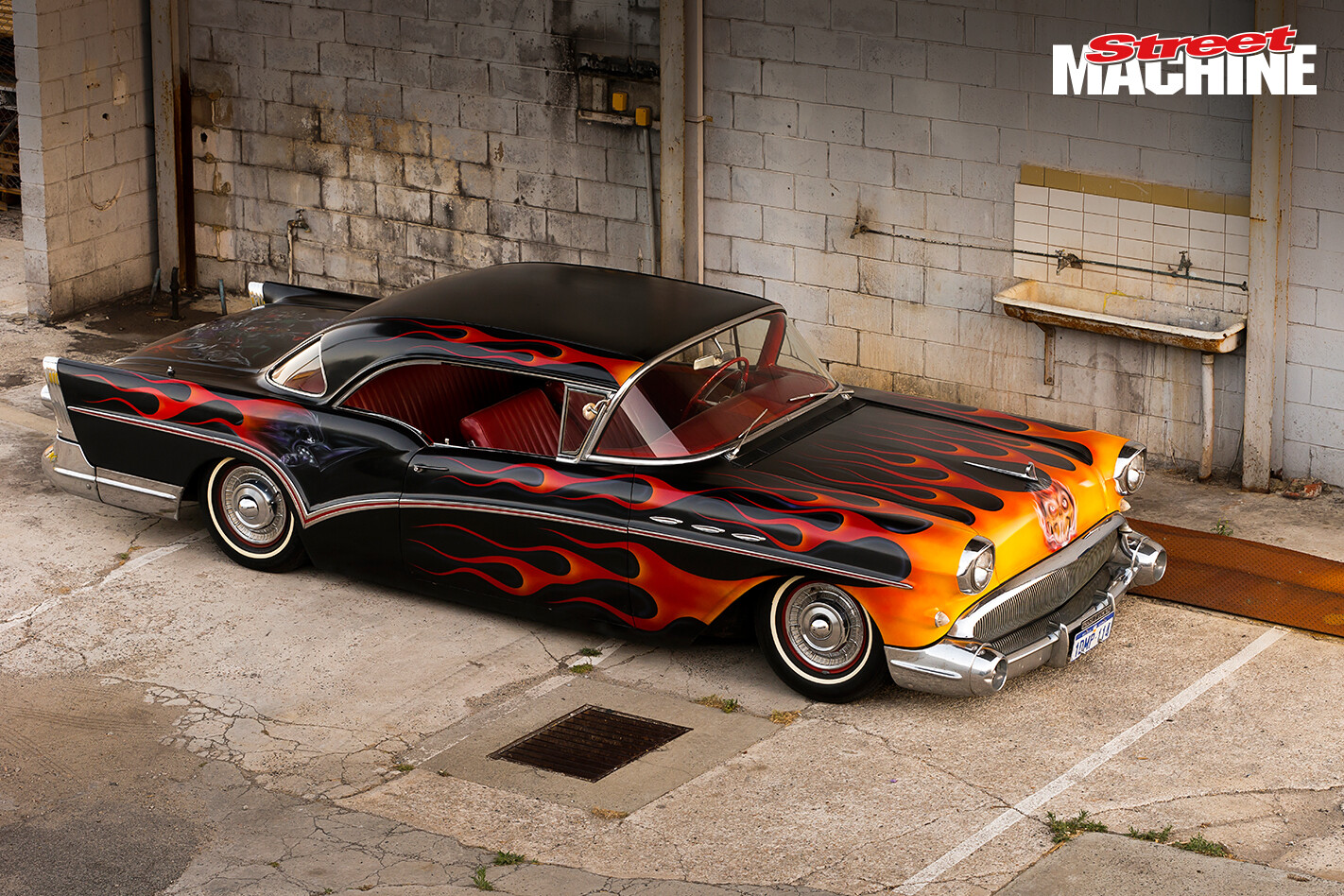 What was your first project?
I picked up an HZ Sandman panel van after a good tip from my tow-trucking buddy, Danny. This became my project for the next few years, which sadly I never completed; I ended up handing it over to my dad. Then I met the guy who would become my husband and the car thing really took off. Going to the drags and cruising along the coast in his super-low, rough-riding WB wellbody ute, we would discuss what cars we would buy if we ever won the lottery. He was a lover of old Holdens, and my love for customs and hot rods started to rub off on him. So when the opportunity to purchase the Buick came up, we couldn't pass it up. Now he's got a 50s car as well: a '52 Pontiac.
What is the background of the Buick?
It's a '57 Special. We bought it from Sash and Jay Mielczarek in 2010. Those guys brought it into the country, painted it and got Camden County Customs to drop it on its guts with airbags, a four-link and a new transmission tunnel. Since we've had it, we've been through the brakes and suspension and made some minor cosmetic adjustments. My husband Luke painted a custom red metalflaked steering wheel, which was his first attempt at spray painting and he did an amazing job. It is something I am very proud of.
Who has inspired you with your cars?
My dad. He has built many cars over the years and has created some absolute gems. He is currently rebuilding a 1956 RHD 210 Chevy; it's one of the cleanest backyard owner-built Chevs I've seen around. It will be great to see it on the road and be able to cruise alongside my dad.
Dream car?
A '49 Mercury lead sled. Something about them just ticks all the right boxes for me. One day!