LLOYDS Auctioneers & Valuers in Queensland are having their Ford versus Holden auction this weekend. This week the final Australian-made Holden rolls off the production line, and about a year ago the final Ford Falcon was built, so to commemorate the end of Australian-made cars, Lloyds are auctioning off a bunch of classic Holdens and Fords.
The two standouts from the stock list are former race cars that competed at Bathurst among other significant touring car events around Australia in the late 60s and early 70s.
One of those is this genuine '71 XY Falcon GTHO Phase III campaigned by Baldwin Ford in North Sydney and driven by Garry Rush and Damon Beck in the 1971 Hardie-Ferodo 500 at Mount Panorama. It still sports the original 'Quality Control' 351 4V HO Cleveland race motor and four-speed Top Loader transmission. The car has been resprayed in the original orange hue, but still retains its rollcage and race-spec engine. The bidding currently sits at $265,000 – this thing is going to go for some serious dollars.
The Holden racer up for grabs is this 1969 HT Monaro GTS 350. This car was entered for racing by Sydney Holden dealer Boyded Of Bankstown and raced at Bathurst in 1969. It was driven by motoring journalist/racer Bill Tuckey and Sib Petralia. You might remember Bill as a former editor of our sister magazine, Wheels. The car underwent a full concours restoration around 10 years ago and presents as race-ready, though it has not been driven since completion. The bidding currently sits at $85,000.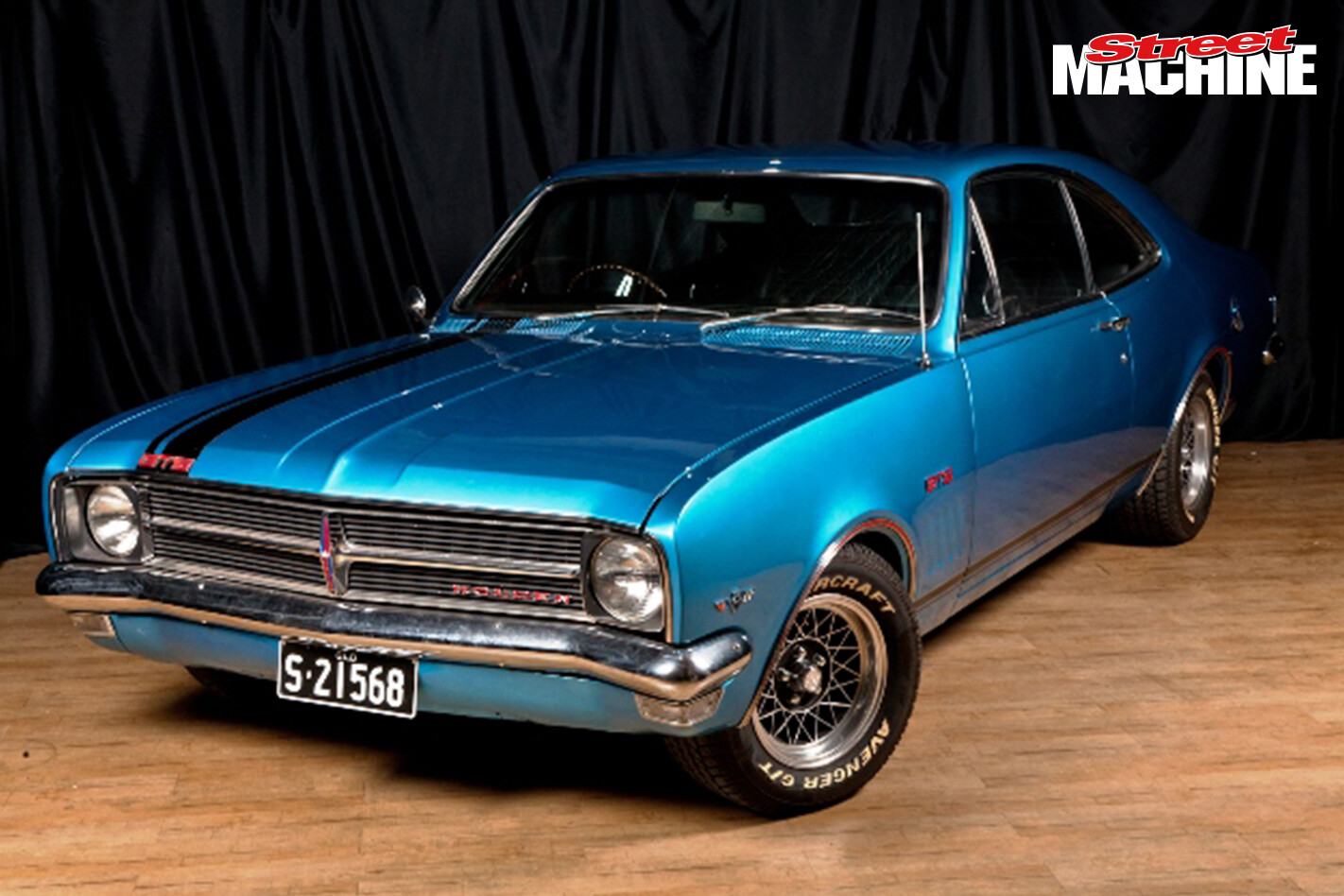 This HK GTS is another tidy Monaro set to go under the hammer. It's fitted with the rare 307 Chev and four-speed manual combo. Most 307 Monaros had a two-speed Powerglide, so this is quite a rare car. It rolls on a set of old-school Hotwire wheels, but otherwise looks mostly standard. The odometer shows roughly 31,000 miles and bidding currently sits at $81,500.
For the Holden fan with a smaller budget, this mint-looking EH wagon might tickle your fancy. It still wears its original NSW number plates from when the car was new. Interior appears to be in original condition with minimal wear and tear for a car of its age. Bidding currently sits at a tick over $9000.
This '69 XW GT is another classic Ford that'll be hot property come Saturday. Finished in Candy Apple Red, this is a four-speed 351 Windsor car that has only had two previous owners. It's in original condition with no noticeable modifications and bidding starts at $96,000.
For more information visit www.lloydsonline.com.au – the auction kicks off at 8am Saturday morning.