YOU don't often see street cars reel off side-by-side six-second passes, so when Bryant Goldstone's '73 AMC Javelin went doorhandle-to-doorhandle with Tom Bailey's Camaro with both cars in the sixes, it was one of the highlights of Drag Week 2018.
The Javelin is a lot more street-appearing than most other six-second cars. Powered by a 572ci big-block Chev with twin 88mm Precision turbos backed by a Rossler Turbo 400, Pro Torque converter and a Gear Vendors, it's run 6.70s at Drag Week before, but was slightly off that pace this time around.
"We came here to run a lot faster than we did, but we had some issues and had to fix a few things," said Bryant. "We finished and should be third overall with a 7.07 average; we came for 6.60s at 220, and we ended up with 6.90s at 213. It wasn't an improvement, but that's racing."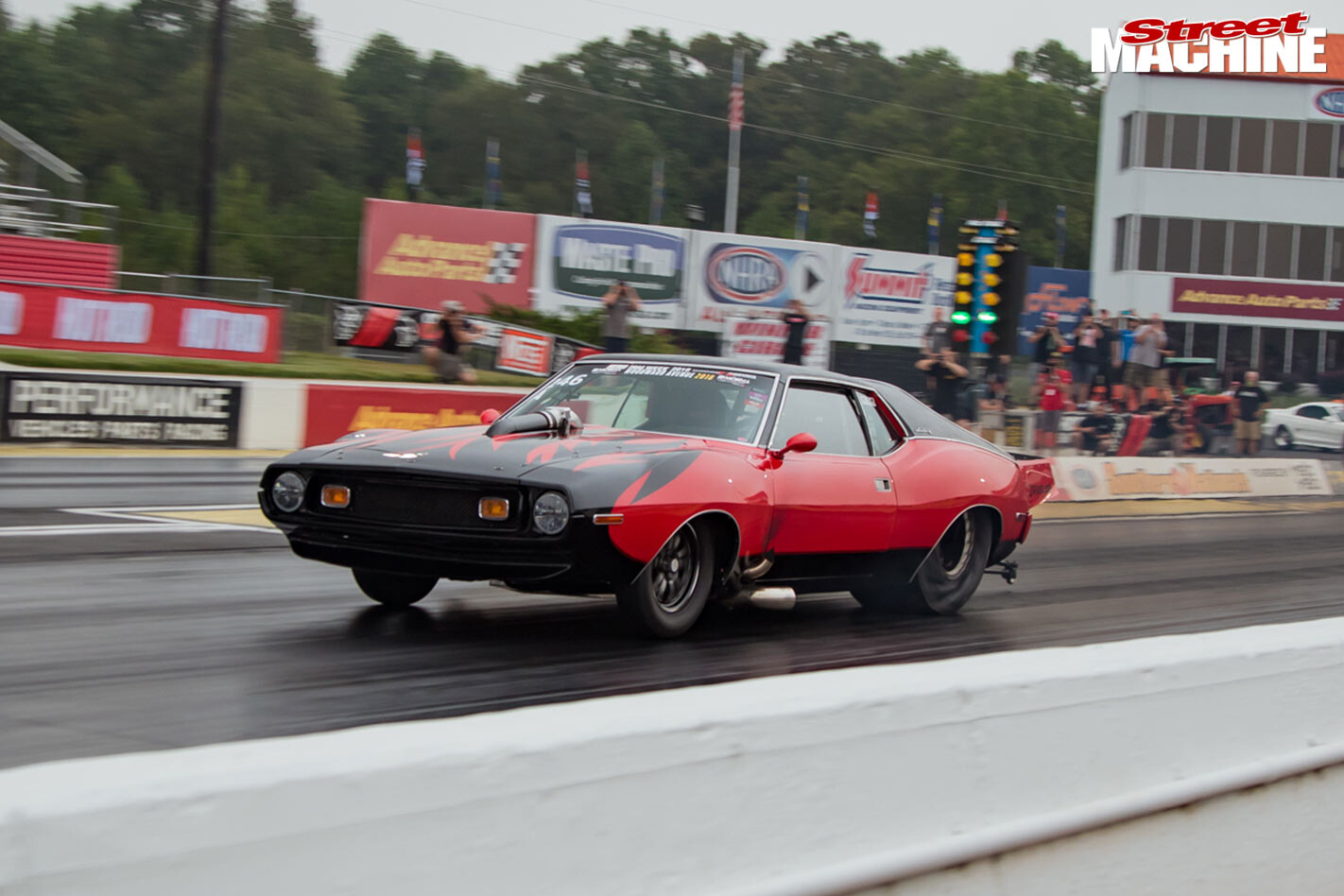 The car broke a valve spring and bent a valve ahead of the final day's racing, and without the parts required to fix it properly, Bryant ran it on seven cylinders to seal the class win and third outright – and still managed to lay down a 7.41@192mph pass in the process!