Way back in SM, Apr '06 we did a feature story on the legendary Ford 427 SOHC motor, or "Cammer" to its friends. There aren't too many of these rare beasts around, and up until that point I'd only ever seen one in a car – John Lynch's '34 Ford roadster – but never seen or heard one fire up in anger.
Well, a few weeks ago that all changed when we were invited by Todd Keen to head up to C&R Motorsport Developments in Walliston, WA, where he was about to bolt his recently acquired 427 SOHC motor onto the engine dyno while Geoff Chaisty would make sure everything was in order. This was never going to be an out-and-out pull for horsepower, it was really to bed the rings in and make sure everything was working and there were no major leaks. Besides, you don't want to lean on these things too hard because you can't exactly go down the road to the parts shop and get new bits for them.
These things are rare, so rare that it'll make you feel like you're stepping in rocking horse shit every time you go out the door, and there's a good reason for that. Ford never ended up putting these into a production car, because before they could get around to it, NASCAR (the very reason the engine was designed in the first place) decided to ban them. So, instead of lapping mile-long banked ovals at 200mph plus, they ended up doing it in a straight line a quarter-mile at a time.
Out of the box, these things were good for over 600hp with a single four-barrel carb on a dual-plane intake, but Todd has de-tuned his a little with smaller-lift cams and a drop in compression ratio from 12:1 to just over 10:1. But don't worry, Todd has got something extra special waiting in the wings for the Cammer – a Hilborn eight-stack fuel injection system converted to EFI.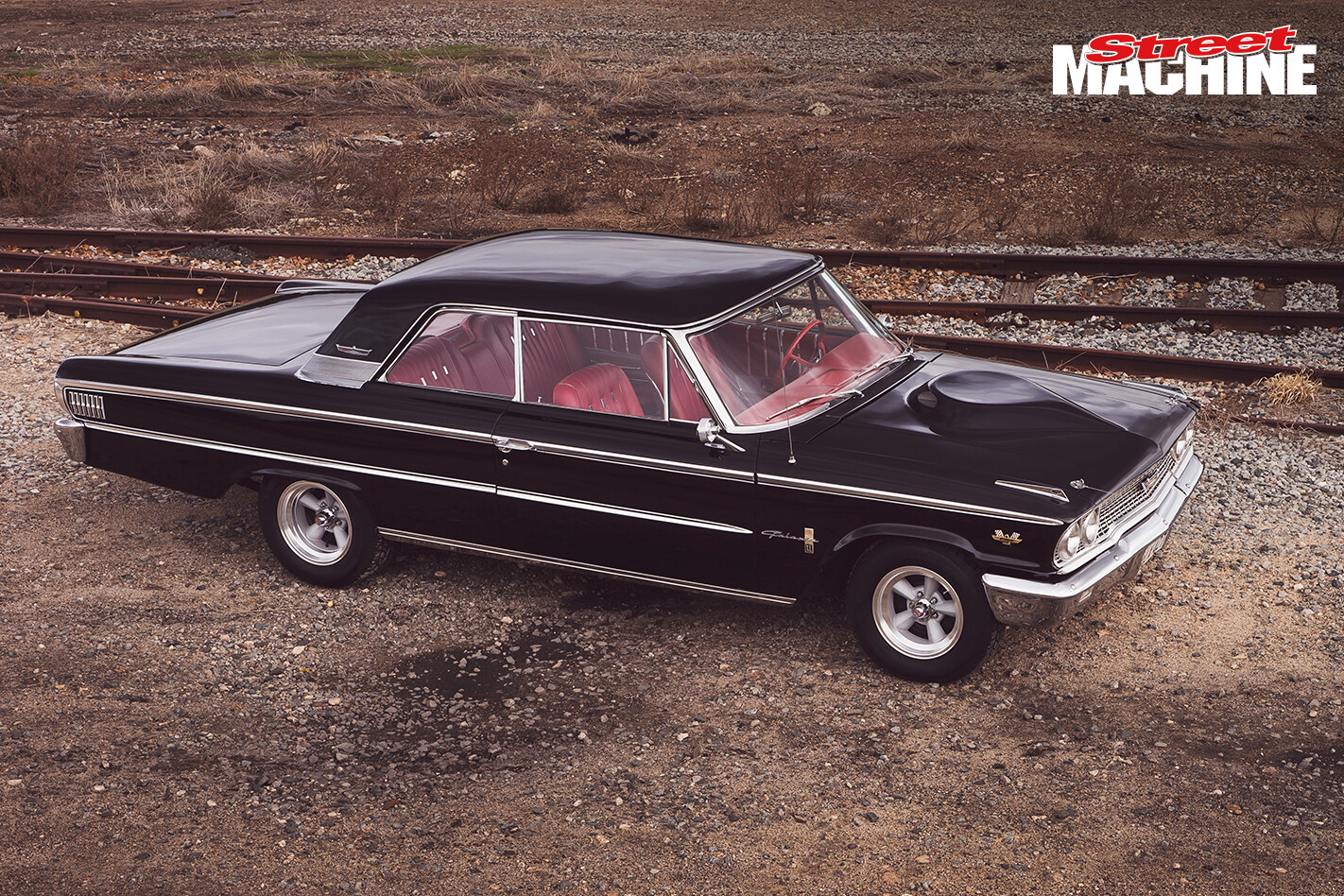 And what's it going in? An absolutely gorgeous '63 Galaxie hardtop that we featured in SM Hot Rods 16. A worthy recipient indeed.