DRAG racing is as much about style as it is about pure speed, and Josh Calgaro's WK HSV Grange combines the two with great aplomb.
"WHEN I first built the car, I had a bit of trouble getting it to survive Powercruise and events like that," ACT-based Josh says. "So I decided to get a bit more serious, and after some discussions with Bill at BK Race Engines, I decided to build a fast, street-driven drag car. The aim is to run a seven-second pass. I thought that might be a bit optimistic, but seeing the boys from MPW run 7.9s in the NOSHOW Clubsport makes me think it will be achievable."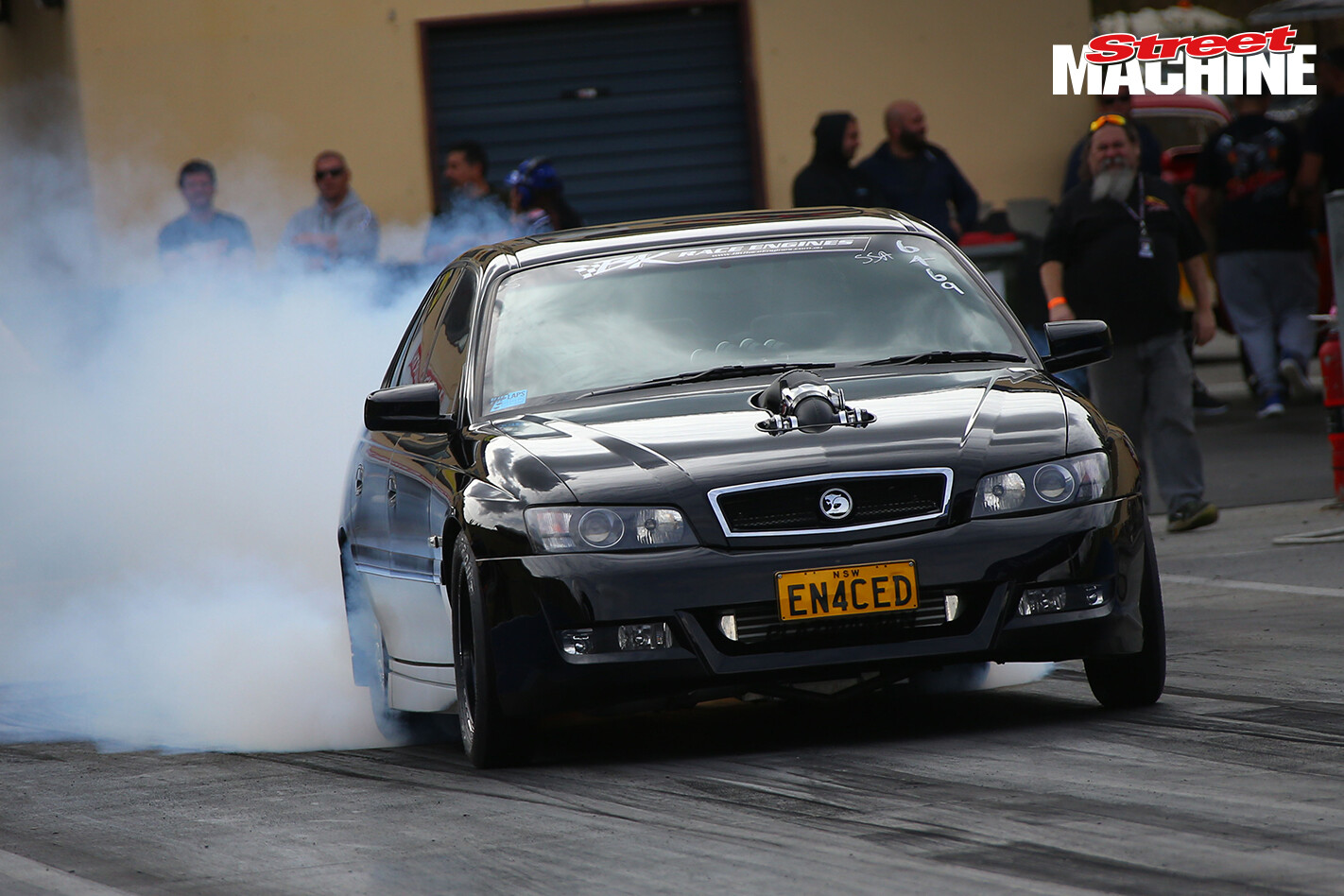 The motor is based around a Dart LS Next 427, with Callies crank and rods, Diamond pistons, Brodix heads and a Bullet cam. A dry sump, mechanical fuel pump, PWR radiator and a Jesel distributor drive all point to the car's very serious intent. External hardware includes a Holley intake manifold, twin Precision 76mm turbos, a Plazmaman intercooler rated to 2000hp, and twin Turbosmart 60mm wastegates. The brains of the operation is a Big Stuff 3 ECU, with an AMS-1000 C02-operated boost controller.
Behind the motor is an Al's Race Glides Turbo 400, with a TCE converter and a Race Products sheet-metal nine-inch with all the good gear. A McDonald Bros Racing four-link will help get the power down to the 315 Pro Radials the car wears on race day. The race rims are a set of Weld V-Series, with some 22in Simmons wheels for street duty. The car runs monster brakes all around and uses a Wilwood pedal box. Another interesting touch is the Porsche electric/hydraulic power steering.
Plenty of fabrication work has gone into the Grange for both practical and aesthetic reasons, including a shaved engine bay, boxed rails, wheel tubs, a flat floor in the boot, the exhaust manifold and a six-point chrome-moly 'cage. Inside, Josh has upgraded to a VE Senator interior.
The 4200lb car's best so far is an 8.96@156mph, with lots more to come. "We've seen 1242hp and 1070ft-lb at 6500rpm on the engine dyno," Josh says. "Bill doesn't believe in turning them right up on the dyno, only at the track. It will spin to almost 9000rpm, so there is a lot more in it."