THE September issue of Street Machine is on sale now! As always, it's jam-packed with mental metal and our take on the best car events from around Australia and abroad.
It's Valvoline Street Machine Of The Year time! We've lined up 16 of our coolest feature cars from the past 12 months, and now it's up to you to pick the best!
John Mawhinney's sinister 1000hp '57 Chev is on the cover. It's packing 400 cubes of blown Chevy goodness, runs nines at the track and is regularly street-driven.
We pay tribute to Pro Street legend Craig Brewer, who passed away last month.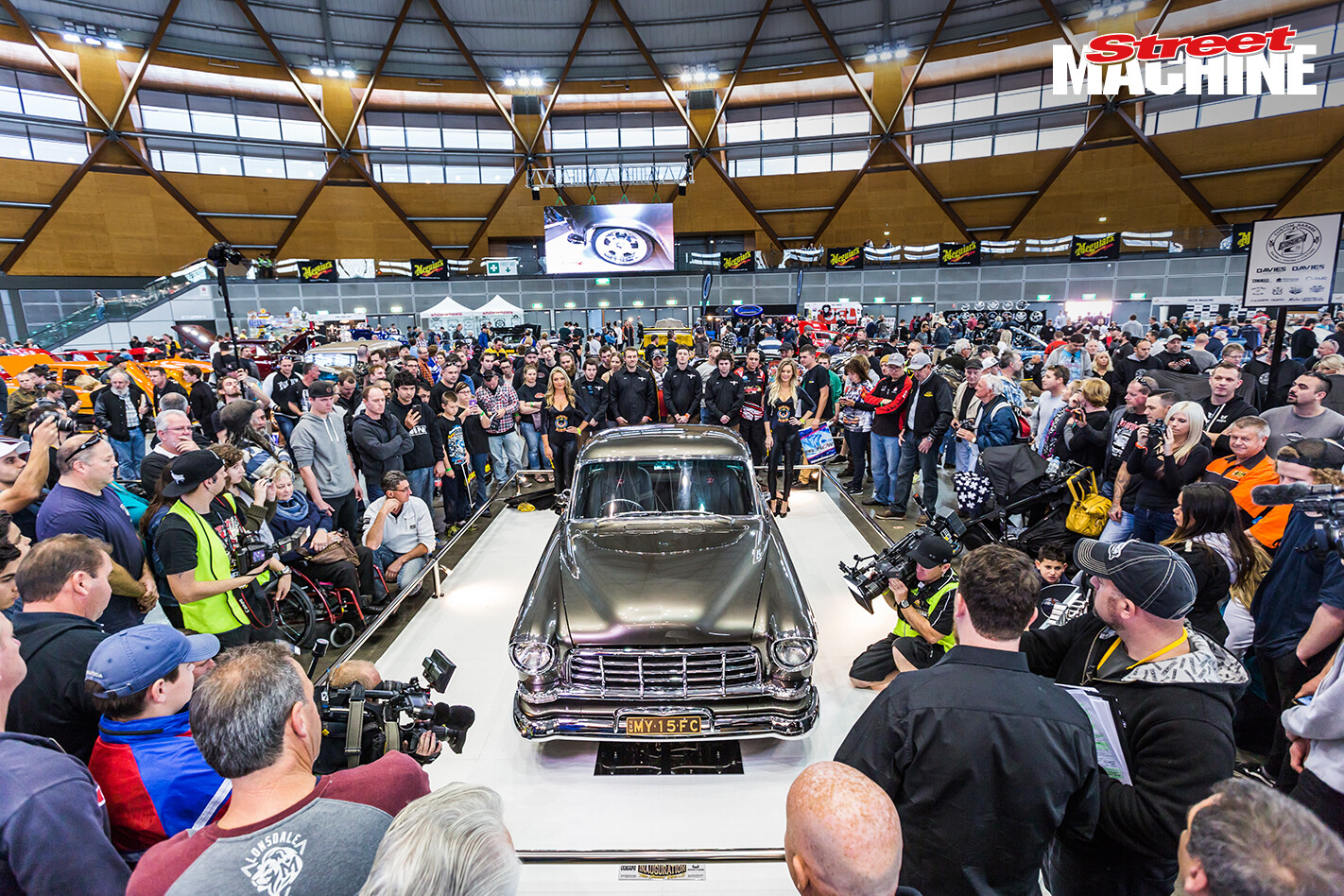 The Street Machine crew trekked up to Sydney for the 2015 Meguiar's MotorEx, where some of the hottest and shiniest cars in the country were on display. The event was huge and the variety of cars awesome, as you'll see in our special report.
Mark and Raelene Drew have got one mental pair of his-and-hers streeters. Mark's 434-cube atmo LH Torana runs in the low nines, while Raelene's column-shift turbo 403ci HR recently ran an 8.76@160mph – Australia's quickest column-shifter!
Darren Blackman's stunning XB coupe has been two tough years in the making and is nearly all-new. We hitched a ride for this blue beauty's maiden voyage.
Jeff and Matt Ramsay may have built the Holden 186 to end all Holden sixes with this wild supercharged donk.
Kevin Edwards's Ford F100 is slammed, slick and full of style. What started out as a parts-runner and tow vehicle for his hot rod has slowly evolved into this stunning show-stopper.
In this issue we get ready for Red Centre Nats! We've got you covered with a survival guide for enjoying the outback's ultimate high-octane car event.
Steve Neimantas has spent most of his life racing street-legal drag cars, but his latest creation, a 3000hp Bentley Continental GT, is his wildest ride yet.
We also hopped over to New Zealand to check out Beach Hop, a festival of 50s, 60s and 70s rock and roll culture that includes loads of sweet pre-1972 cars.