THE December issue of Street Machine is out now and it is jammed with an incredible variety of automotive good times from around the globe.
Kicking things off is Jason Cooke's stunning XP Falcon coupe. Built by Pat O'Shea and his team at Pat's Pro Restos in Queensland, the car features stunning workmanship from top to bottom, including one of the best interior fit-outs we've seen for a long time.
On the cover is Brandon Mitchell's 2012-model Camaro. Stuffed with 377 cubes of one of George Separovich's finest blown and injected small-blocks, the Camaro is built for burnouts, but with a stance most pro touring guys would envy. The engine bay is also killer and the interior design is on another level!
At the other end of the spectrum, how about Mason Cahill's '23 Model T? Mason is just 19 years old, so V8s are verboten, but his T is powered by a triple Weber-fed 265 Hemi six, which gets around Queensland's P-plate laws nicely. The car has already run a best of 12.74@104mph at the drags, with more to come.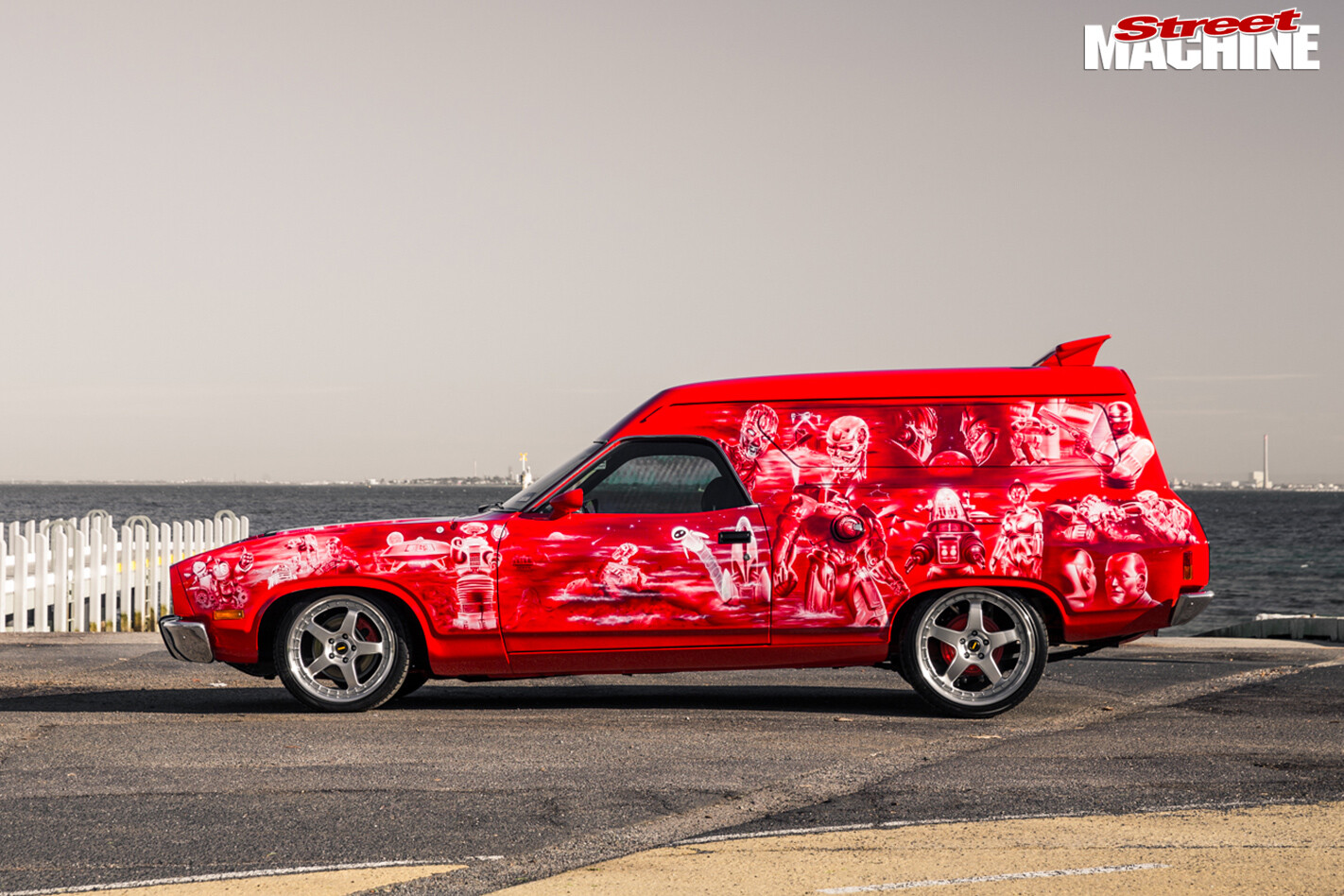 Another cool six-cylinder feature car is Frits Pel's XC Falcon Sundowner. Frits has owned the van for over 30 years, and while the 250ci six remains in place, the car itself has evolved into a multi-award-winning showpiece.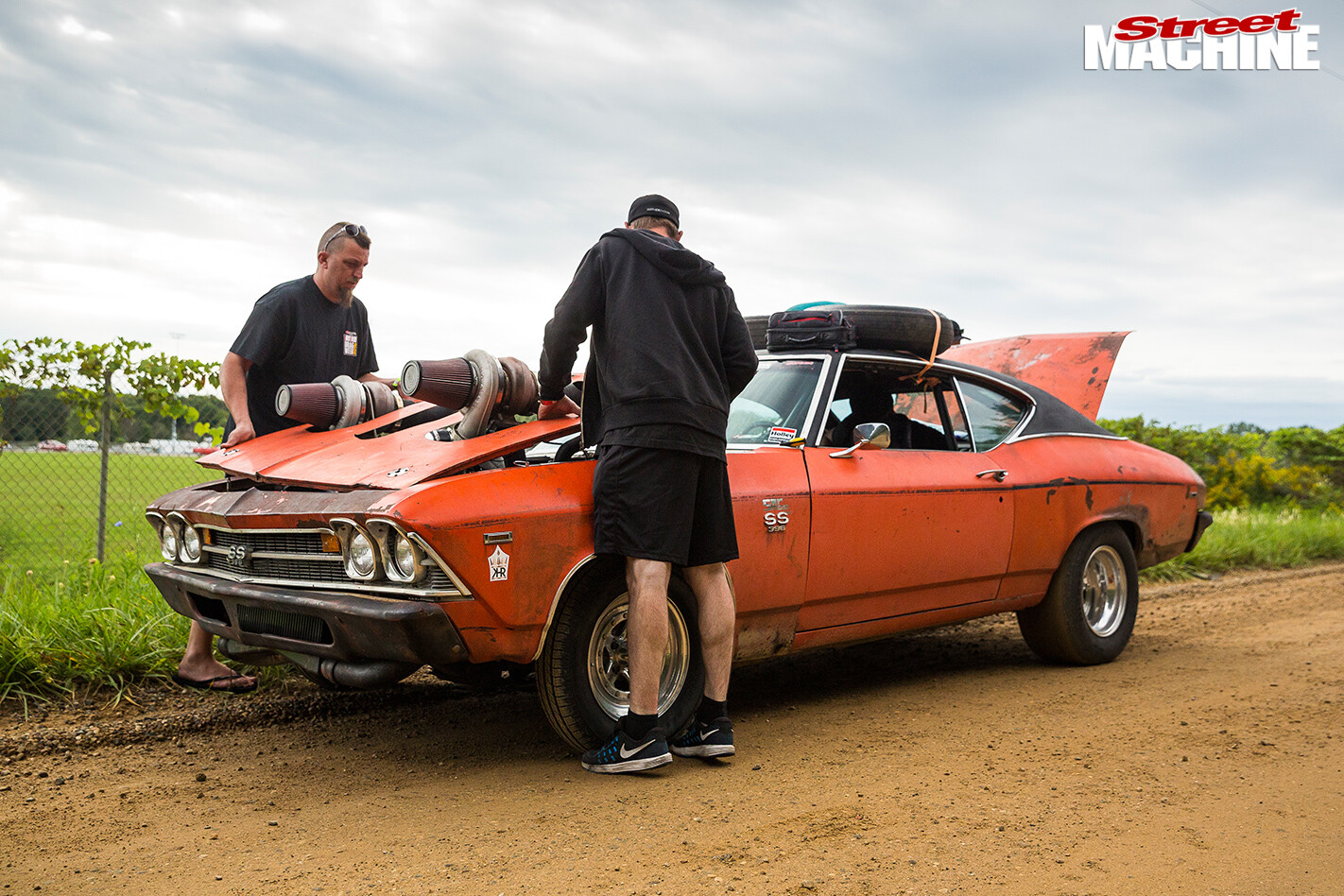 It is no secret that Hot Rod Drag Week is the inspiration for our own Drag Challenge, and with more Aussies taking on the US event each year, it is now a permanent fixture on our calendar. Our feature follows the fortunes of all five Aussie contenders this year, as they take on the toughest test of street cars on earth.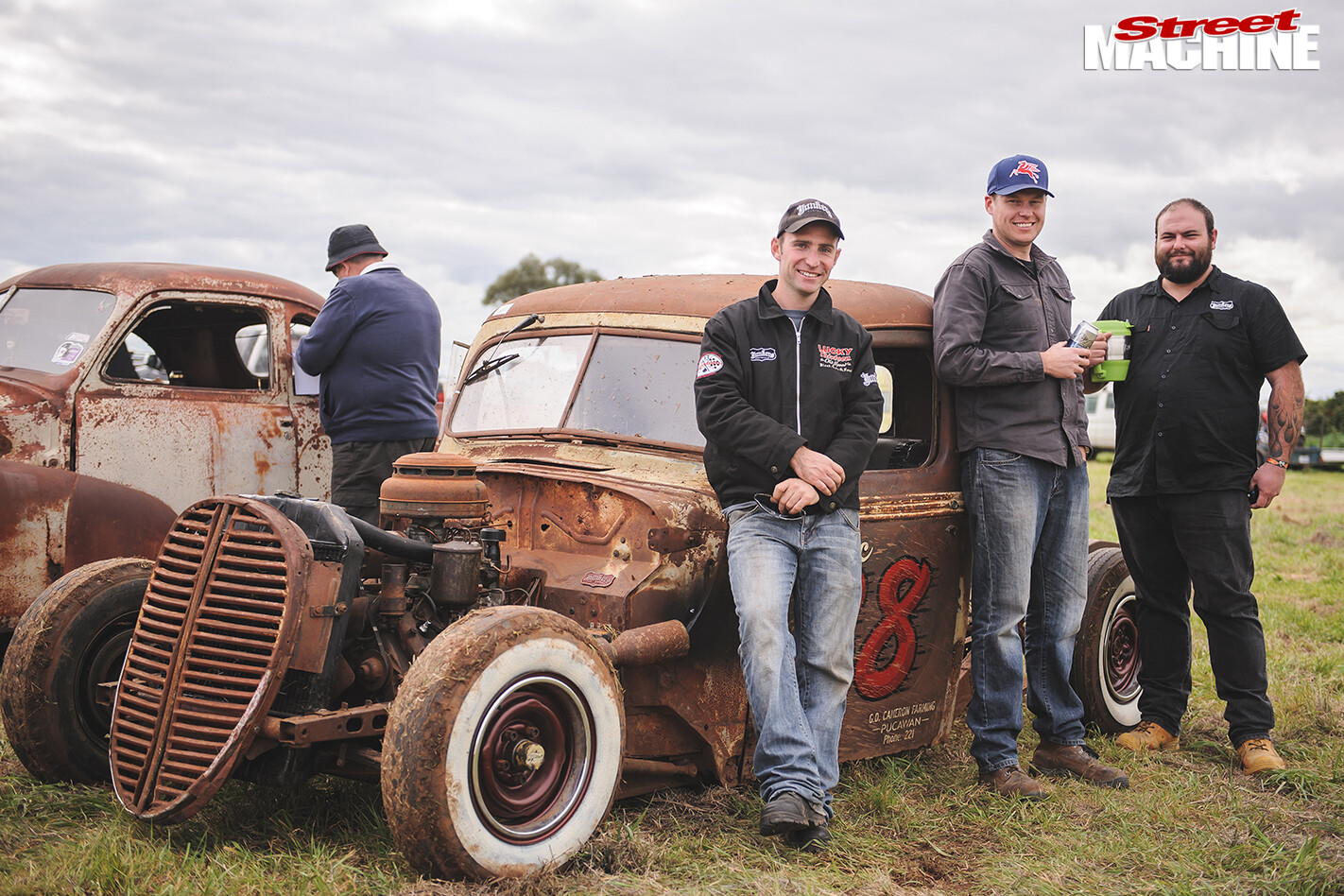 Just as much fun, but a whole lot more relaxed, is the Stroppy Jalopy Paddock Bash, held in the NSW Riverina district. Our author Ed Radclyffe takes us through his 500km trip to the event in his ancient four-banger, and then introduces us to the cast of characters who are called to race their low-buck machines in the mud.
Our man in the US, Povi Pullinen, gives us the lowdown on the first West Coast event for The Race of Gentlemen crew, with hundreds of pre-'34 hot rods testing themselves out on the sands of Pismo Beach in California.
And, as always, we have plenty of high-horsepower rides to froth over. For those who prefer the black belt, we present Craig Craft's HJ ute. Dubbed SIKEST, it packs a 1200hp 477ci blown big-block, features a cool Sandman-influenced custom paintjob and beautiful craftsmanship throughout.
Josh Calgaro's WK HSV Grange presents an alternative view of the universe, inserting a twin-turbo 427ci LS Next mill into a full-weight, late-model luxo-barge that runs high-eight-second passes with more to come.
We've got some neat tech yarns this issue, including an update on the Sidchrome Cobra project, as the boys from Python Vehicles Australia fit a new Coyote 5.0-litre V8 to one of their killer AC Cobra replicas. We also check out the build of the 540ci big-block Chev that powered Harry Haig's successful Drag Week 2016 tilt. And for VW fans, we've got the lowdown on the blown flat-four that powers Phil Mizzi's outstanding Grover Kombi.
We've also got plenty of history yarns, readers' cars and even a '65 Compact Fairlane powered by a 4.5-litre Nissan VH45 V8. Enjoy!