THE NHRA has announced today that the Street Outlaws duo of Farmtruck and AZN will take on Mike Finnegan of Roadkill fame in his Blasphemi '55 Chev gasser at the Dodge NHRA Nationals at Las Vegas Motor Speedway, 31 October to 3 November.
Held in the lead-up to SEMA, the event is usually a sell-out, so there will be plenty of eyeballs on the Farmtruck-versus-Blasphemi grudge race.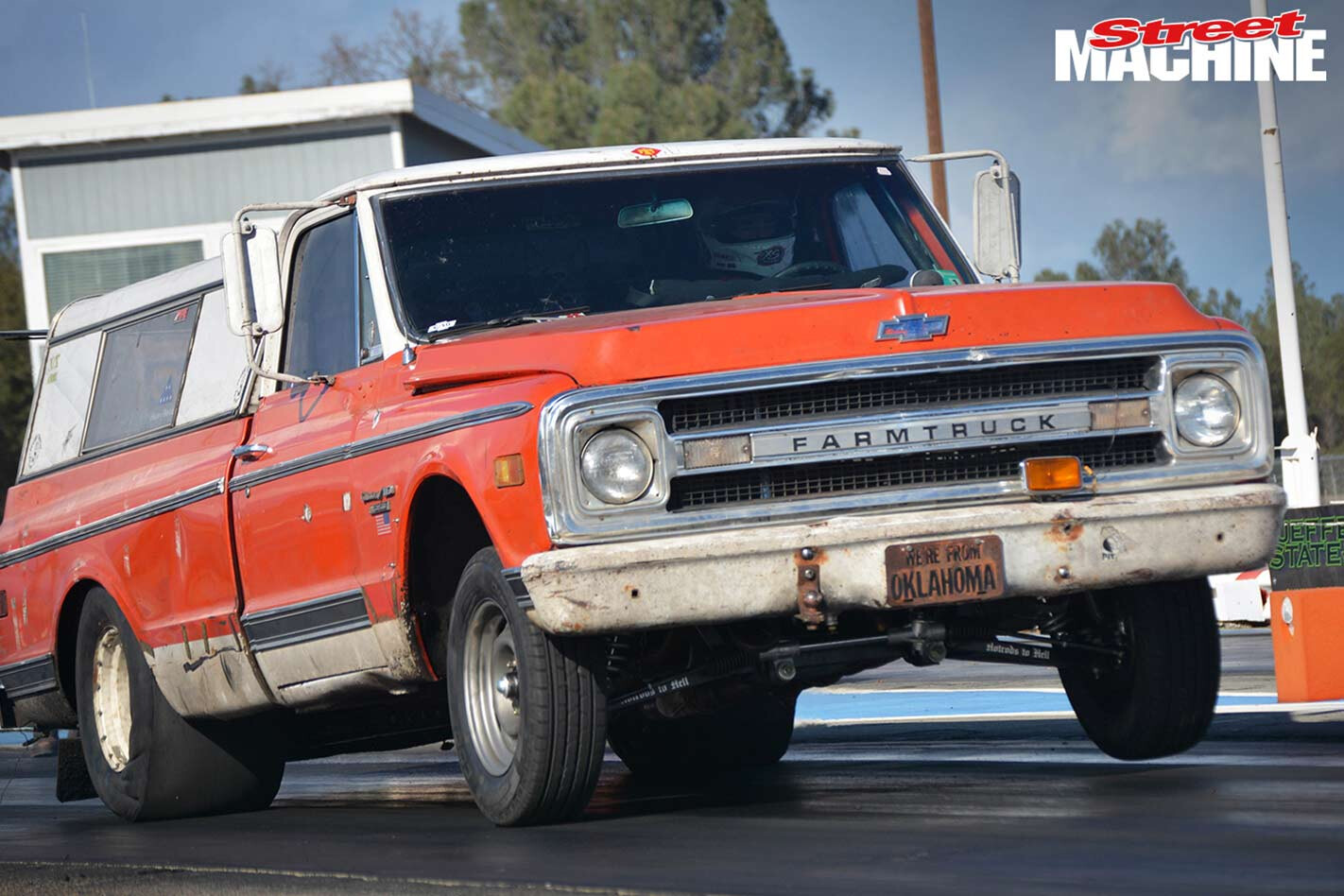 There are no details yet on what the format will be, but we're betting that the grudge race or races will be conducted over the eighth-mile and without timing boards.
And who will win? Farmtruck packs a 632ci big-block with a whole bunch of nitrous and is claimed to weigh in at almost 5000lb. Exactly how quick it is over the eighth- or quarter-mile is a closely held secret.
Finnegan's Chev, on the other hand, runs an 8/71-blown, 528ci aluminium Hemi with EFI, and ran a new PB of 8.52@161mph on the first day of Drag Week this year.
Despite breaking first gear on Day Four, Mike managed to hold on to take out the A/Gas class for the second year in a row – and popped some monster wheelstands in the process.
How serious the racing will be at the Nationals is unknown. Finnegan took on Jon Chase's '55 Chev at the Winternationals at Pomona earlier this year, but the match-up was plagued by mechanical dramas on both sides. Chase lost three from three and had to shave off his trademark beard as a result.
In any case, our money is on Finnegan! Who are you betting on?