AH, the allure of the unfinished project. The idea is that you can swoop in and buy a killer car that has had all the hard work already done, finish off a few bits and pieces and drive off into the sunset. Things rarely work out that way, but this wild FJ Holden ute might just be the exception to the rule.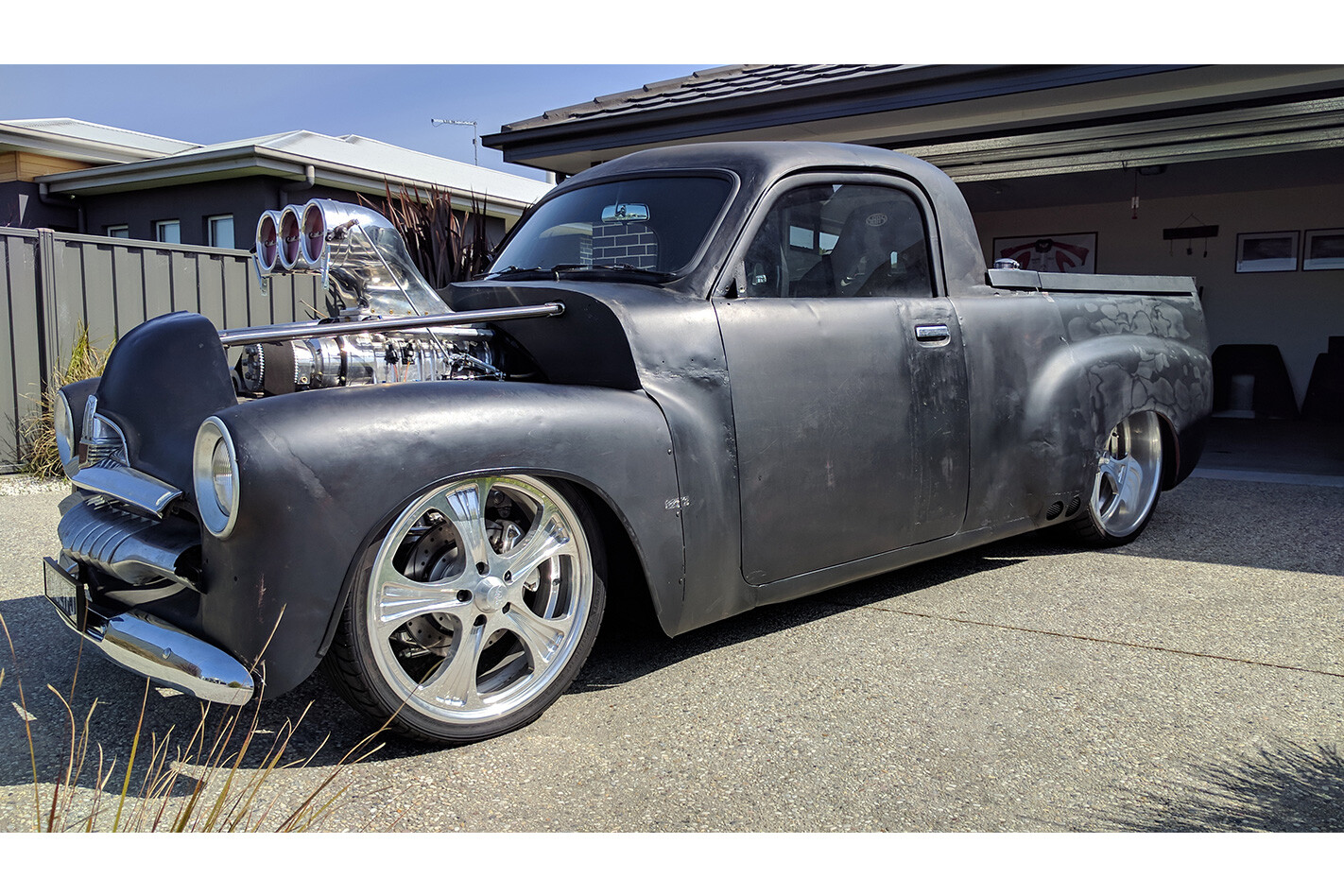 As you can see, this is about as serious as street-registered early Holdens get. The mechanicals alone are spectacular: an 8/71-blown LS2 with F.A.S.T fuel injection, Powerglide two-speed auto and a quick-change rear. Underneath is Rodtech independent front suspension and a Rodtech four-link rear. 20×7 and 22×10 Showwheels sit over the top of big Wilwood stoppers all 'round.
Body mods are extensive, with a lengthened cab, suicide doors, one-piece windscreen, deleted quarter vent windows, flush-fitting door handles and much more.
Inside is a late-model Mini dashboard, SAAS buckets and a brace of Autometer instruments.
The car was built by Tasmanian Ricky Absolom, who has some serious runs on the board when it comes to building Pro Touring-style cars. He sold the car unfinished-but-engineered to the current owner, who got the car registered and on the road. There are still lots of bodywork to be done and other details to really finish the car off, but in terms of getting such a highly-modified car built and engineered, the hard yards are done.
The seller confirms that the ute is Tassie-legal as it sits, with the exception of the Big 'n' Ugly injector hat – which can be removed and replaced with a smaller scoop for street use. Check it out on TradeUniqueCars.