THIS article on Billy Gibbons's '36 Ford rat rod was originally published in the June 2008 issue of Street Machine magazine.
IT SOUNDS like every ZZ Top song you ever heard: Tush, La Grange, Legs. That voice, that drawl; it's the sound of Billy F Gibbons. And what's making him talkative now is his hot new '36 Ford rat rod.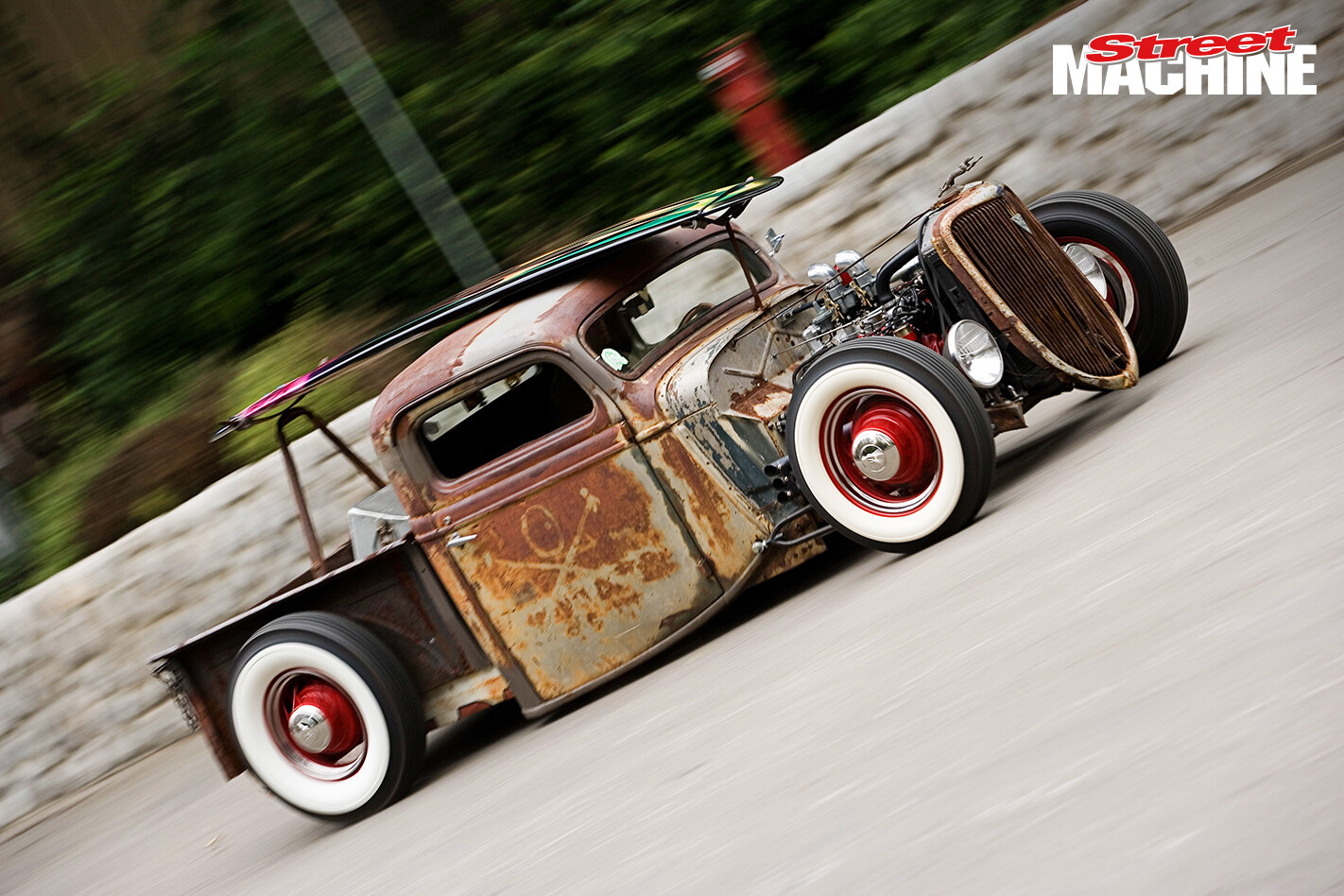 "The little '36 was parked in Louisville, Kentucky," Billy says. "It was alongside some of Kirby Stafford's pals' rides, all ratted out and raunchy." Stafford's history of building rods goes back to the late 1950s. "About the time I was born," says Kirby, "my dad bought a building on Dillehay Street, Danville, Kentucky, and started a body shop. Back then the area had a rough reputation and a gang called the Dillehay Rats protected their turf like crazy junkyard dogs."
Kirby grew up in his dad's body shop and started building his own cars as soon as he could turn a spanner and wield a welding torch. In the late 70s he started getting serious and is aided and abetted by his father to this day.
"It's funny, when I think back to building Billy's truck," Kirby laughs. "At the time eight other guys who owned property, or worked on Dillehay had ol' style hot rods or were building them. People started calling us Dillehay Rats just like they did back in the 50s." Kirby's just fine with this nod to the past, just so long as you don't call his ride a rat. "We really don't call our rods rats. We've developed a reputation for building dependable cars and trucks that have just the right look. In fact, I probably put 3000 miles on Billy's truck the summer I finished it. It's real reliable and starts up first time, every time."
Rat or not, whatever it is they put in the water on Dillehay Street, the lil' '36 certainly caught the interest of Billy F Gibbons. Billy was visiting the Street Rod Nationals in Louisville when he first saw the Ford. But what is it that gets a man who owns one of the greatest dream garages on this creaking planet of ours, to slam down his cheque book and fire up his ballpoint? "The stance and from-a-distance glance kept bringing us back," he says. "And it's the entire package of the rig: ice cooler in the bed, surfboard on the roof, cool piece. It stands for a driving experience where you don't have to care about where you park or locking the doors. Find some asphalt and go."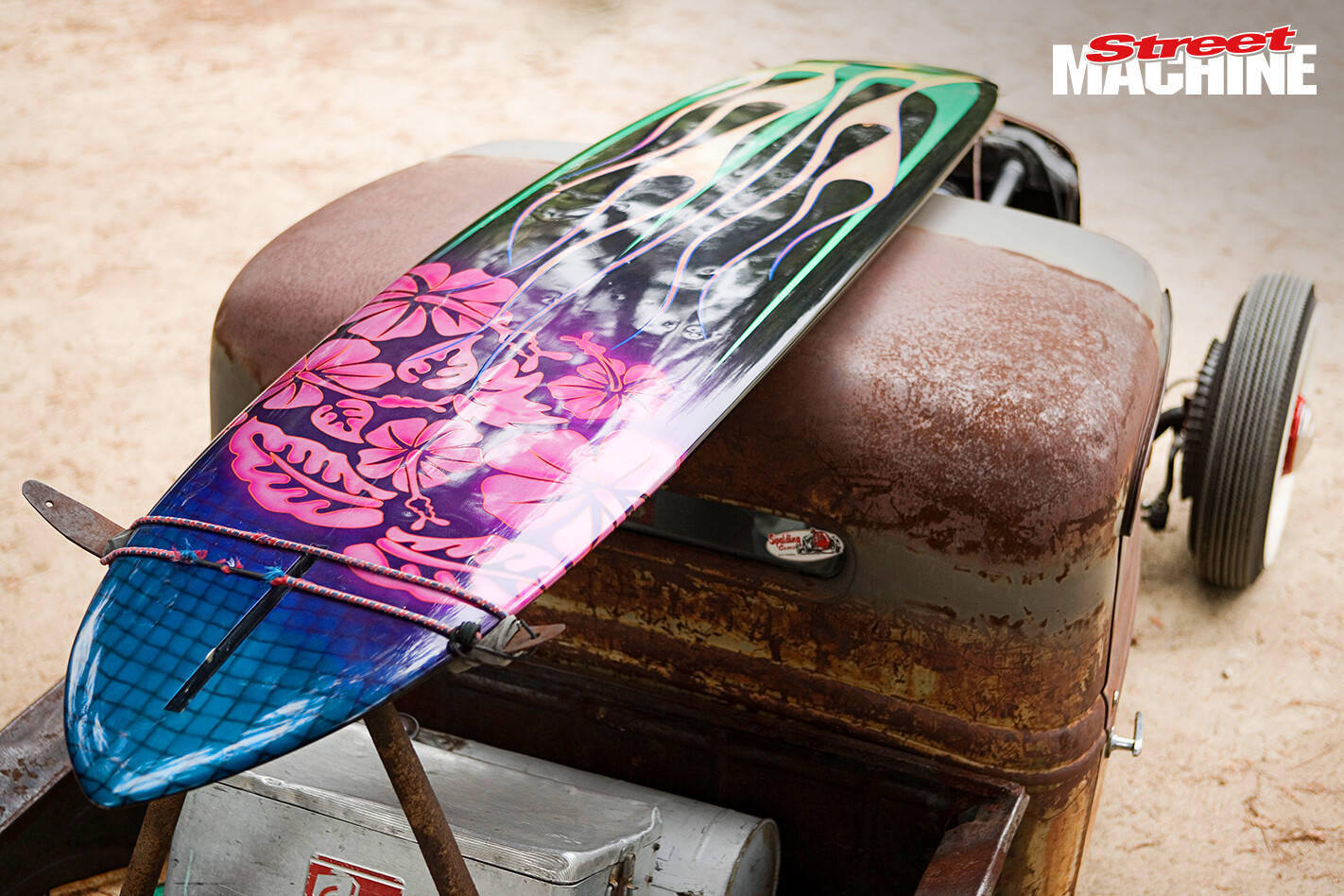 "I think what really grabbed Billy's attention was the surfboard I'd mounted on an old wishbone," Kirby says. "Billy was riding 'round the showground in the back of a convertible. I saw him straight away … he's kind of hard to miss. He stopped the car and you could tell he was looking at the truck. He got out and started asking questions about it and before I knew it we'd come to a deal. We hung out together for a few hours that day. It was pretty neat."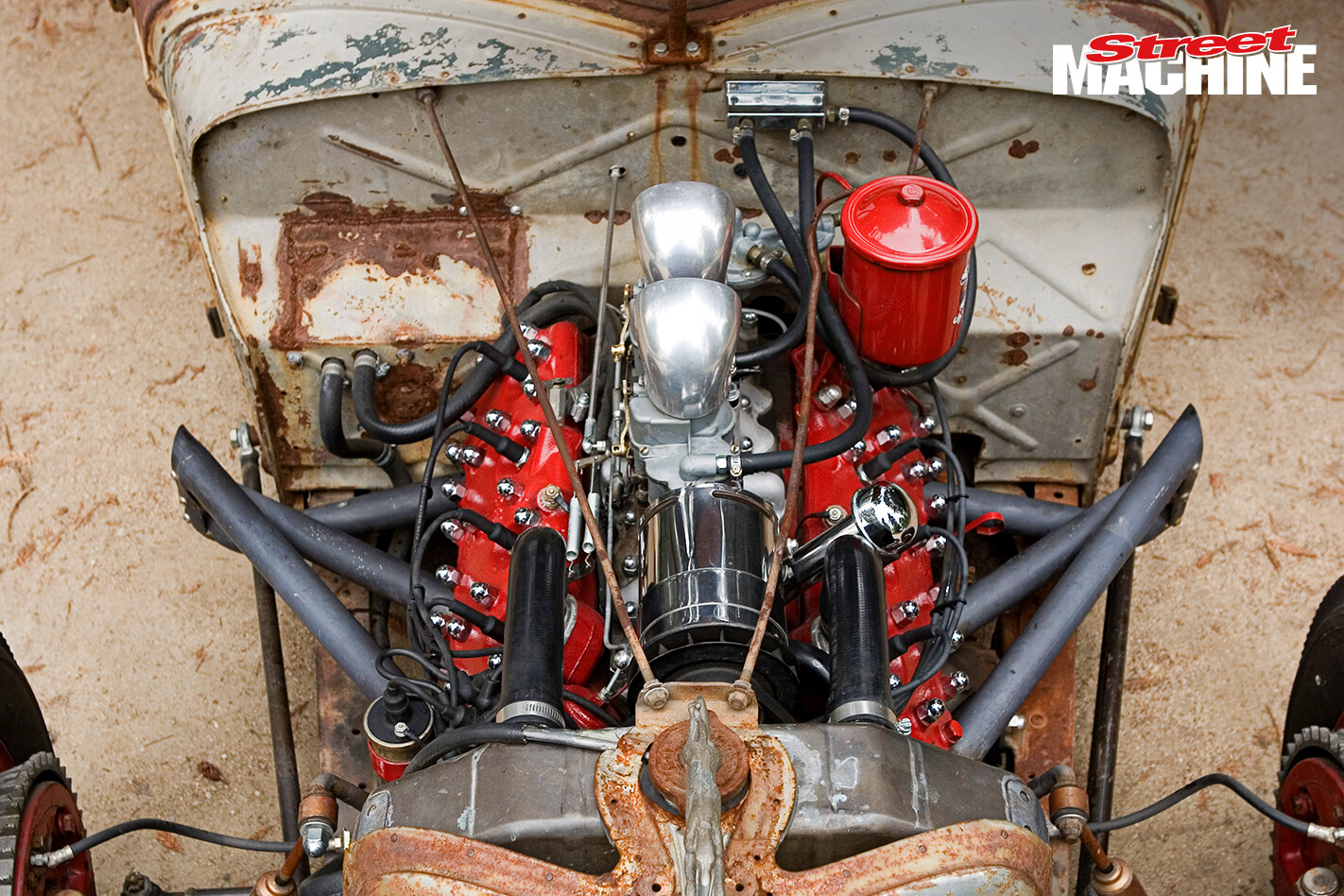 Stripped back to its basics, the Ford runs a bascially-stock 8BA Ford flathead motor with an S10 transmission, drop-tube front axle and an eight-inch Ford rear-end. The top's chopped five inches and the body has been channelled six inches over the frame, which itself has been zee'd four inches at the front and 14 inches in the rear.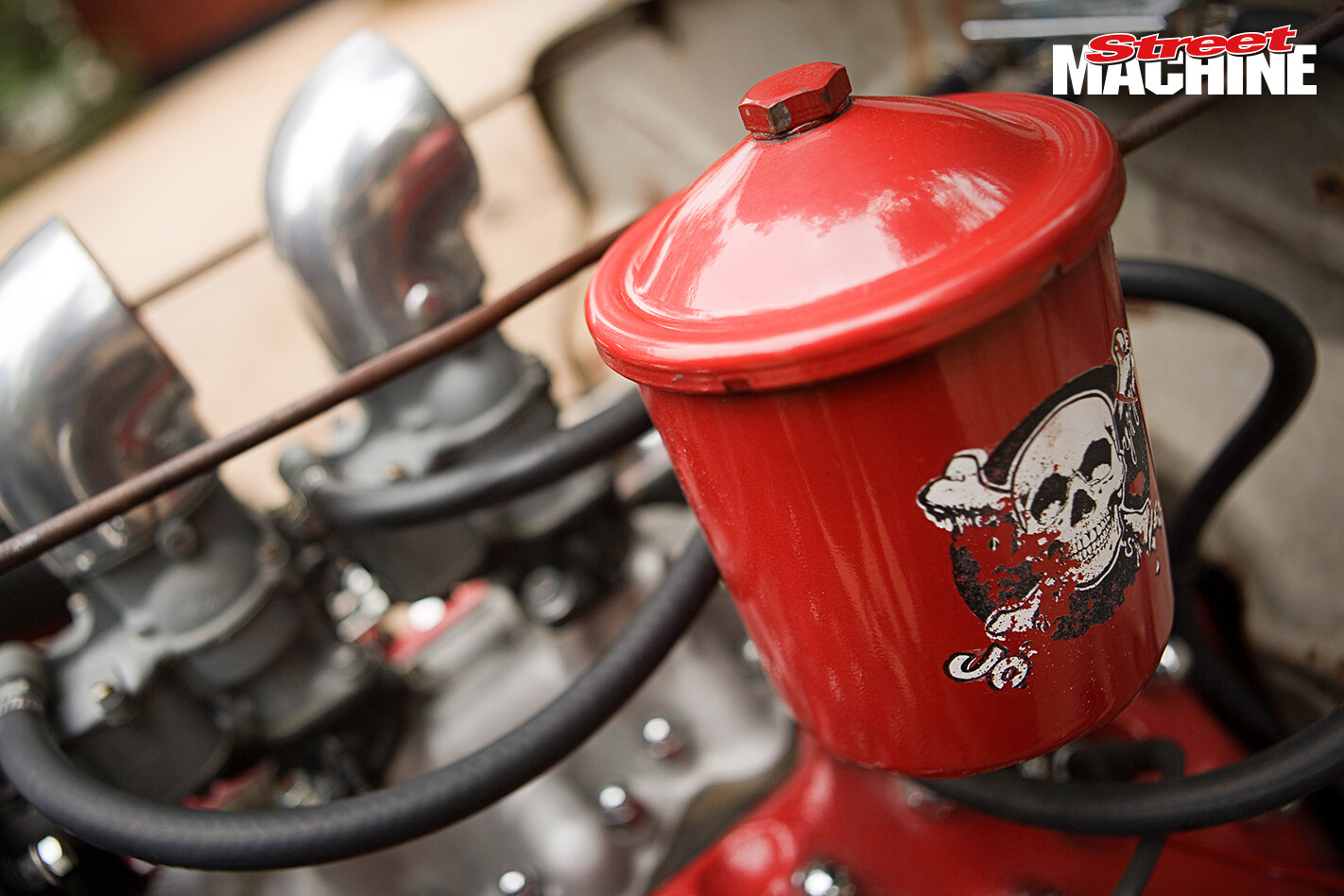 Of course, it's so much more than a collection of well-chosen parts and car-nut Billy knew it. But does the little Ford stack up next to landmark cars such as his Eliminator Coupe and CadZZilla? "Without a doubt!" Billy says. "Straight pipes out of a flathead manifold can set you free." Gibbons's enthusiasm for these cars and the scene really is a life-affirming thing and he clearly gets a huge kick out of the little Ford.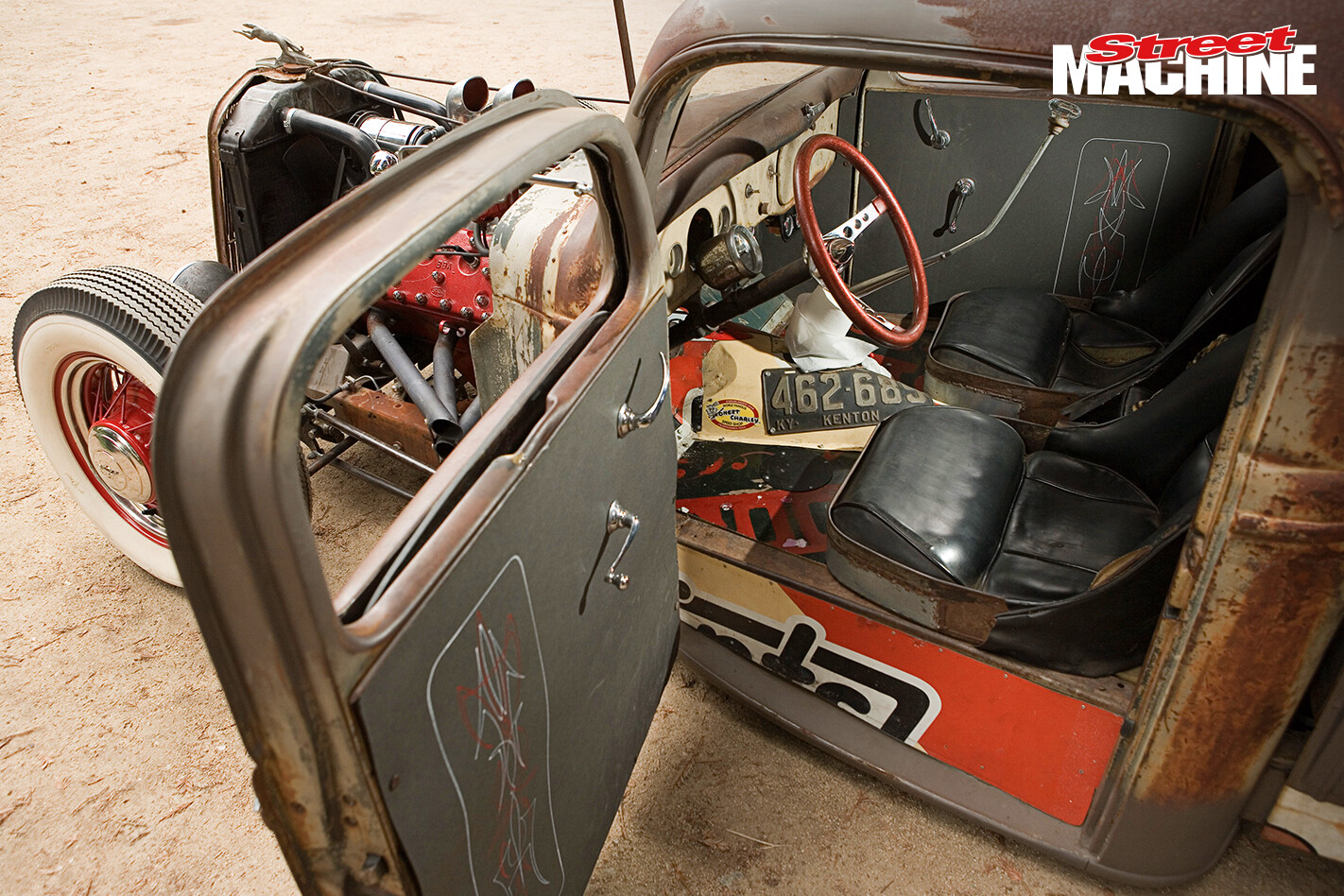 "It feels great and at the same time it's a welcome challenge that'll keep you on point," he says. "It's about creating a vehicle with just the right stance and profile. Up 'til now the unfinished raspiness and rude roughness this truck stands for was something one used to attempt to overcome. Out of all the cars we've built and added to the collection, this one is a genuine delight because it's a rugged and carefree go-anywhere kind of a rod. It's a gas!"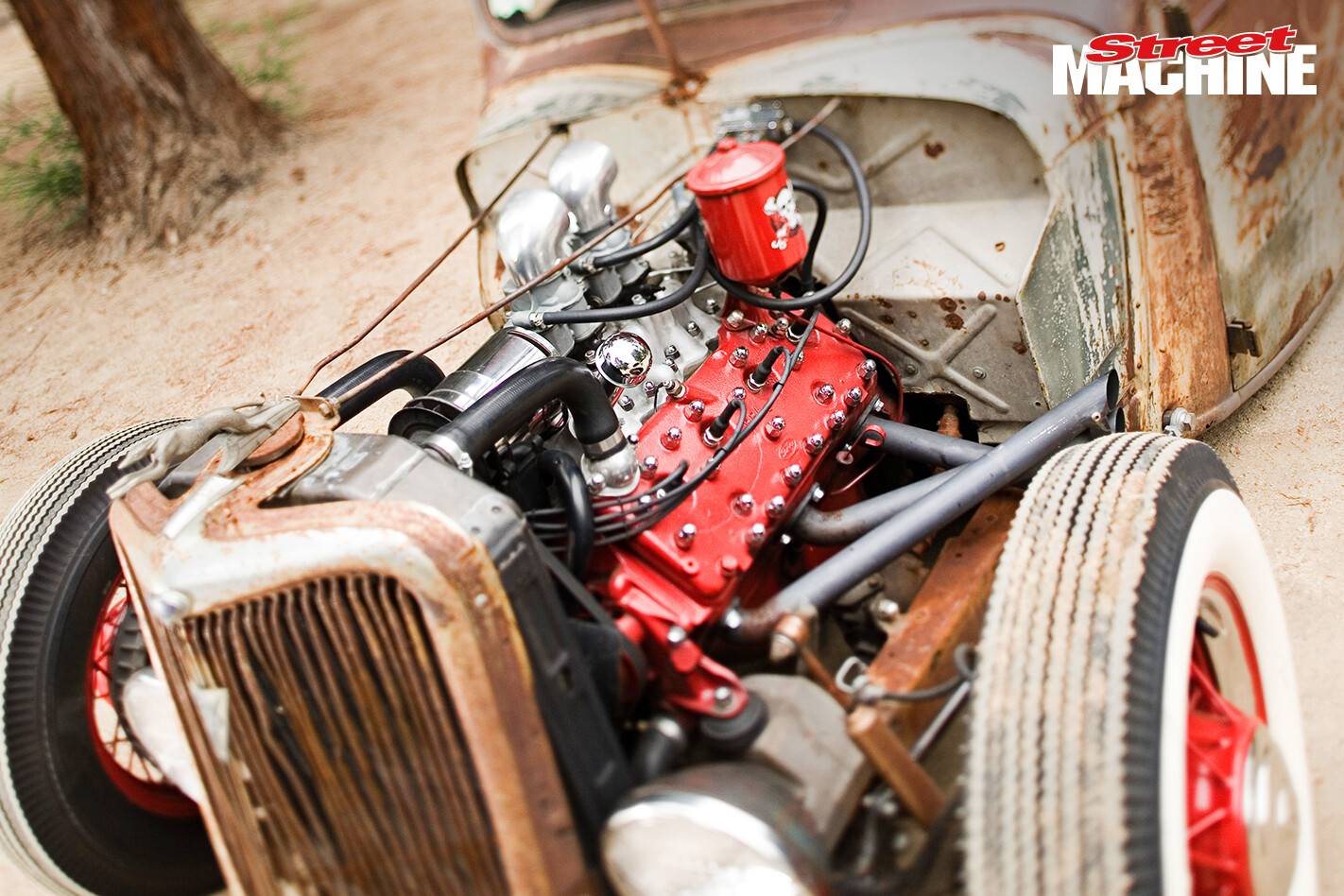 You get the feeling that Billy and Kirby's paths would have crossed, no matter what. The two men share an innate sense of what a car should look like, how it should sit and move, what it should represent. "The future is now and anything goes," says Billy when quizzed about the state of hot rodding in 2008. "The real enjoyment of making one's personal statement is wide open. Run whatcha brung."