AS SOON as we laid eyes on Shaun Stuart's awesome F-100, we just had to find out more about it. With its eye-catching Sting Red paint and tough-looking black rims, it really looks the goods. The icing on the cake is the immaculate matching red and black interior trim, stitched together by 26-year-old Shaun himself, who's a marine and auto trimmer by trade.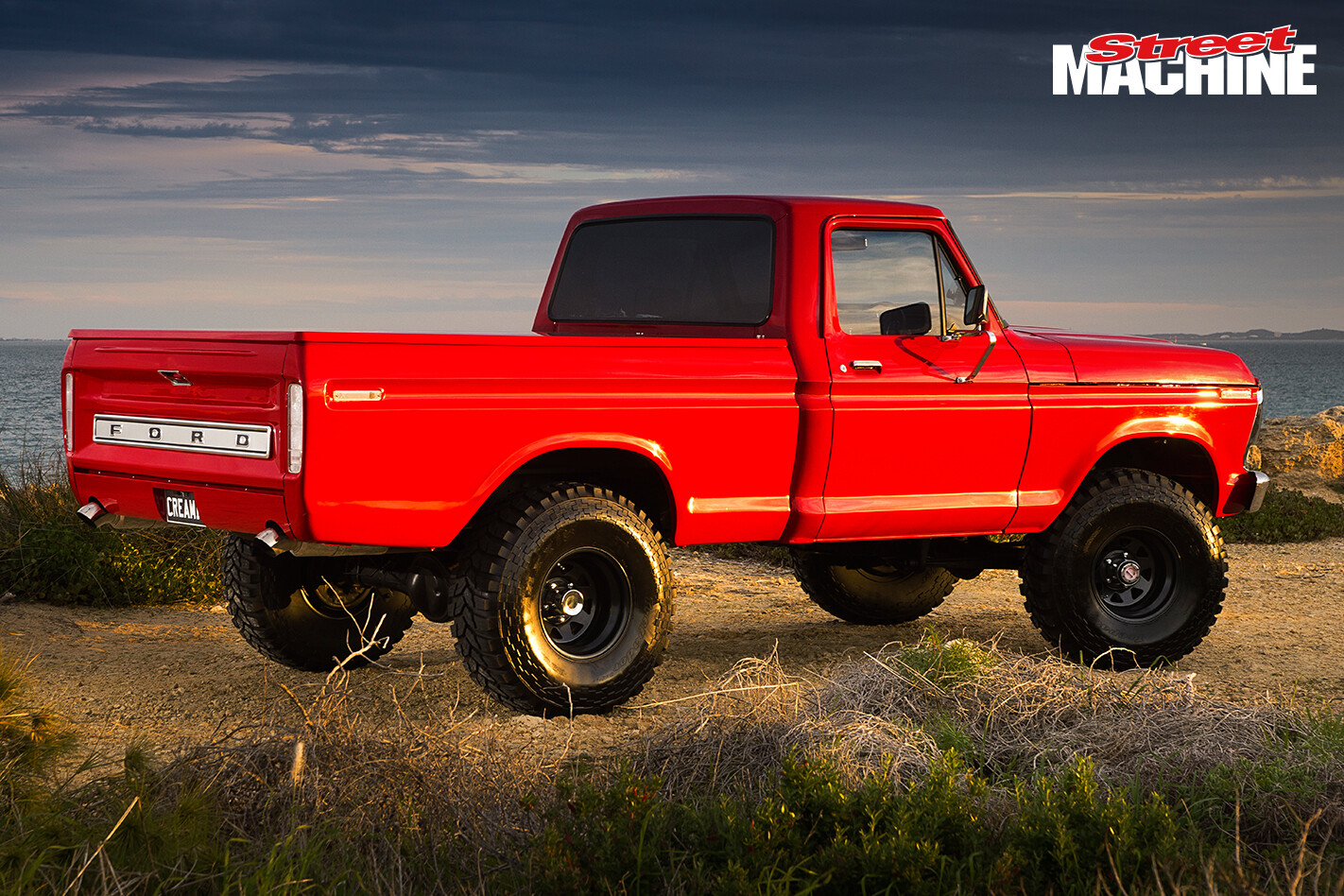 That's one wild F-truck, mate! How did you come by it?
I bought the truck off a close family friend, Rusty, as a standard 1978 XLT F-100. I drove it like that for a couple of years, but then Rusty passed away, which gave me the inspiration to strip the car back to the chassis and give it a ground-up rebuild.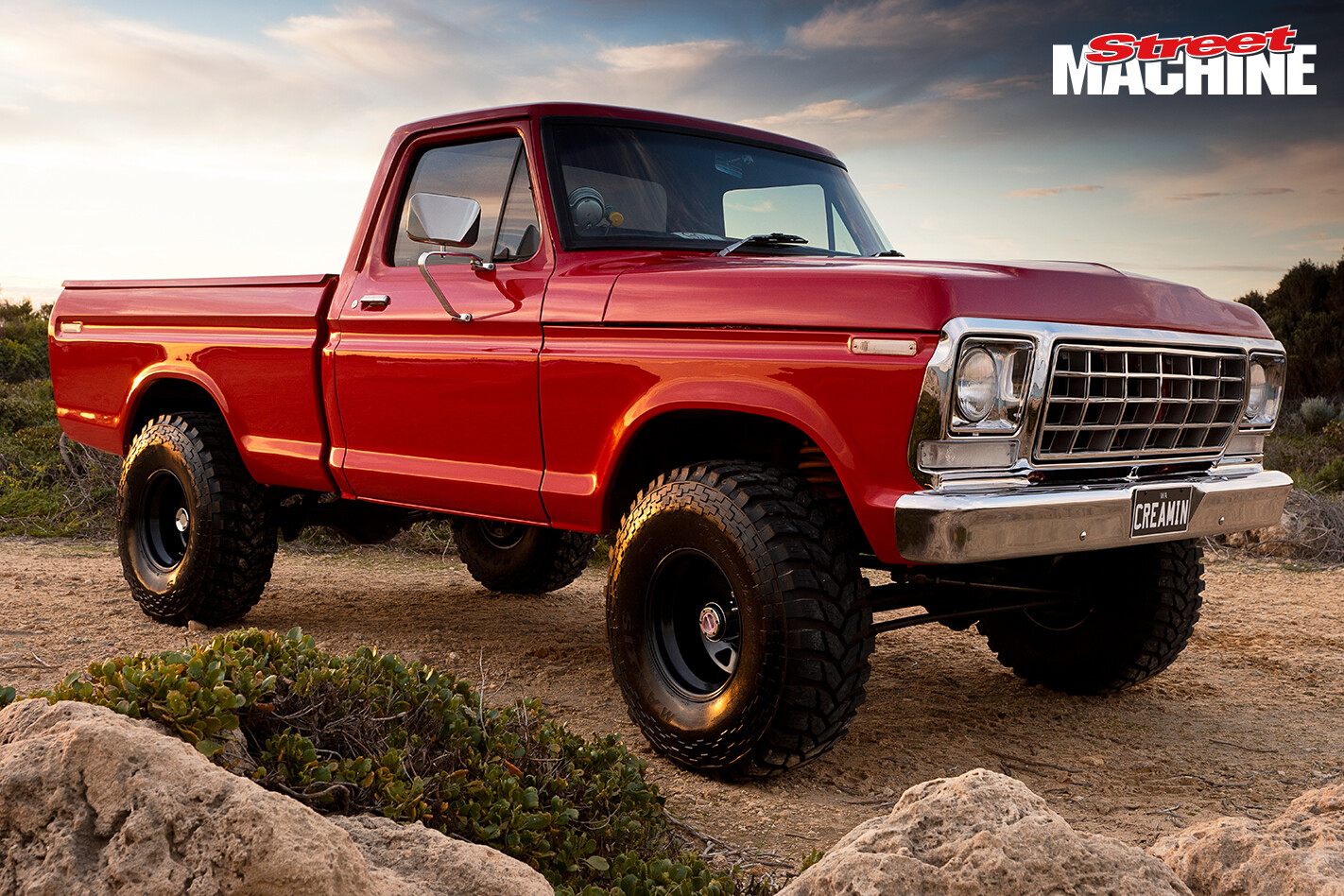 Did you have any specific goals in mind going into the project?
I really just wanted to build a nice weekend cruiser to enjoy, as a way to remember a family friend.
Any problems crop up along the way?
Oh, yeah – the cab was full of rust, and the well-body was the same. The only things I could use were the doors and tailgate; pretty much everything else had to be replaced, from the chrome grille to the roll pan at the rear.
Did you have any help?
Yeah, a few people helped me out. For example, I got a custom aluminium hard lid made by Ian Payne at Redline Marine. The Sting Red paintwork was done by a friend, Robert Fraser. Thanks heaps guys!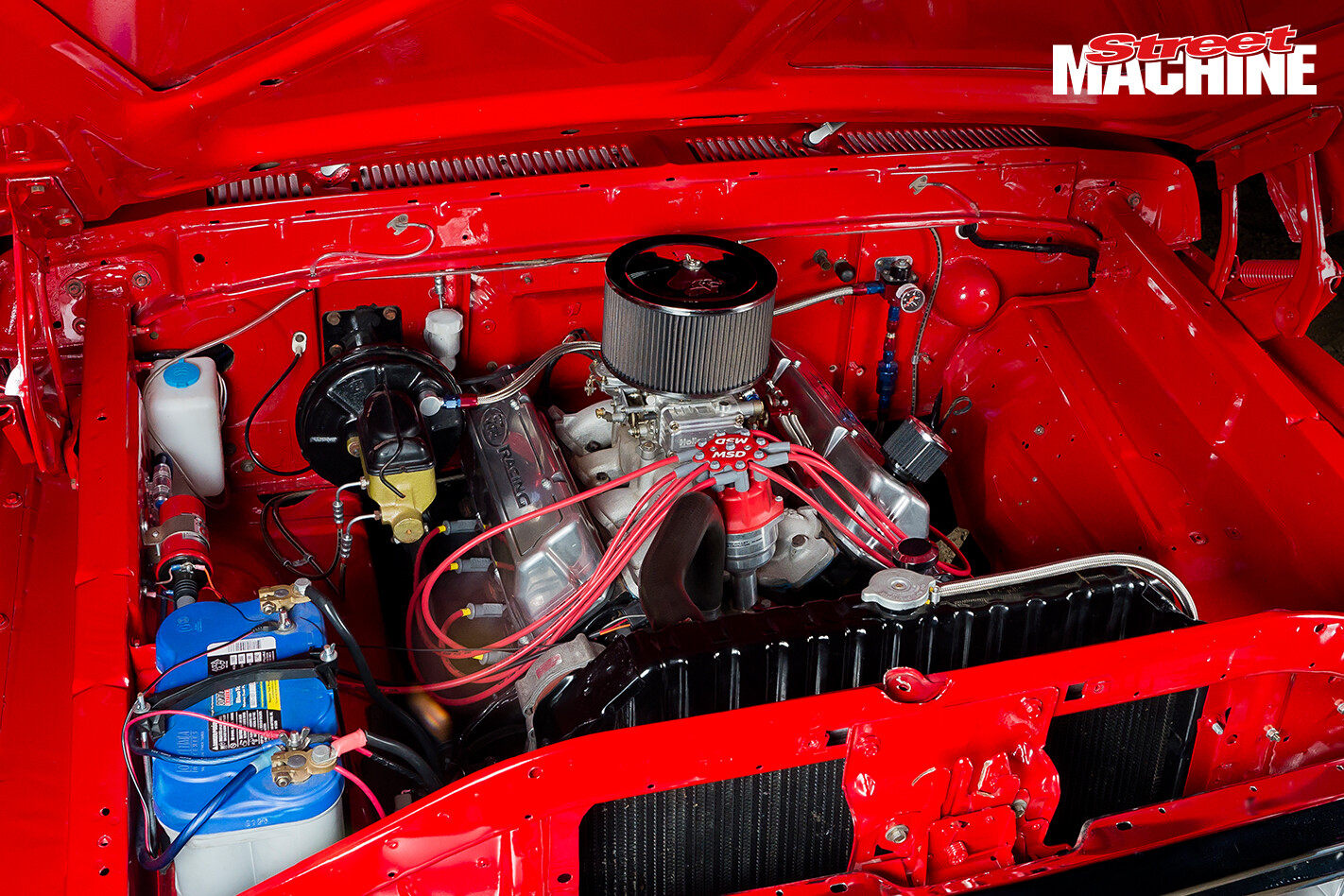 What have you got up front?
It's running a 351 Clevo with an Edelbrock Air Gap manifold, MSD dizzy and a 650 Holley.
So what donk was in it when you first got it as a stocker, a 302?
No, it was a 351 before as well.
What else is in it now?
Well, there's a four-speed manual 'box, and exhaust-wise it's got a twin 2¼-inch stainless system built by Phillip Walker, with XForce mufflers and four-inch dumpers on the rear.
Those black rims and big tyres contrast nicely with the red body. What size are they?
They're 15×10-inch rims wrapped in 35-inch Maxxis Trepador rubber.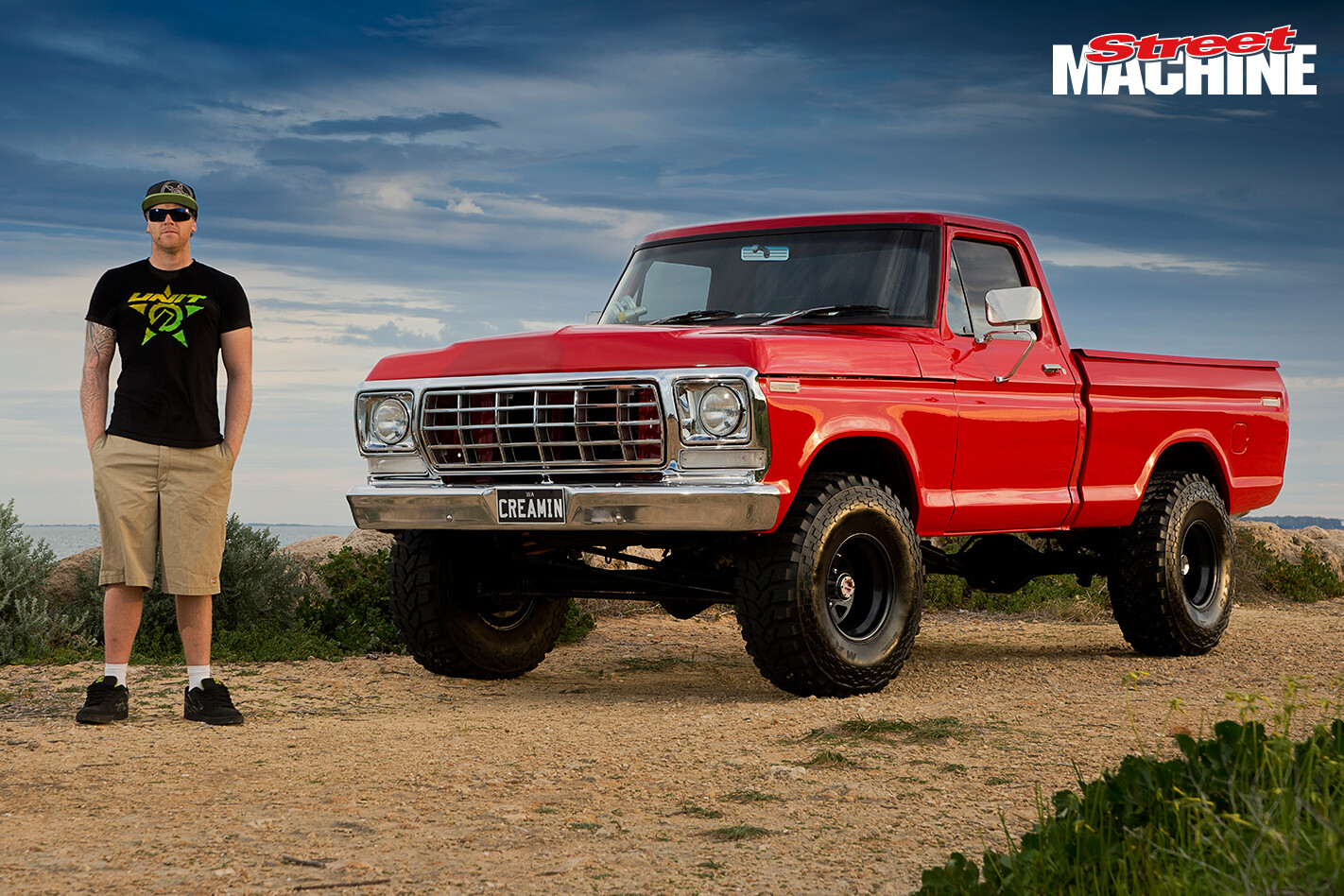 Love the matching interior as well – what's the story there?
I did the interior myself, including custom-made door trims with EL Fairmont handles. I also fitted a re-covered dash pad, sun visors and a retrimmed bench seat to match.
And it's wired for sound as well?
Yep, it's got a double-DIN Pioneer DVD head unit and twin Kicker slimline 12-inch subs behind the seat. It's all custom-trimmed under the hard lid, with speakers and a DVD screen.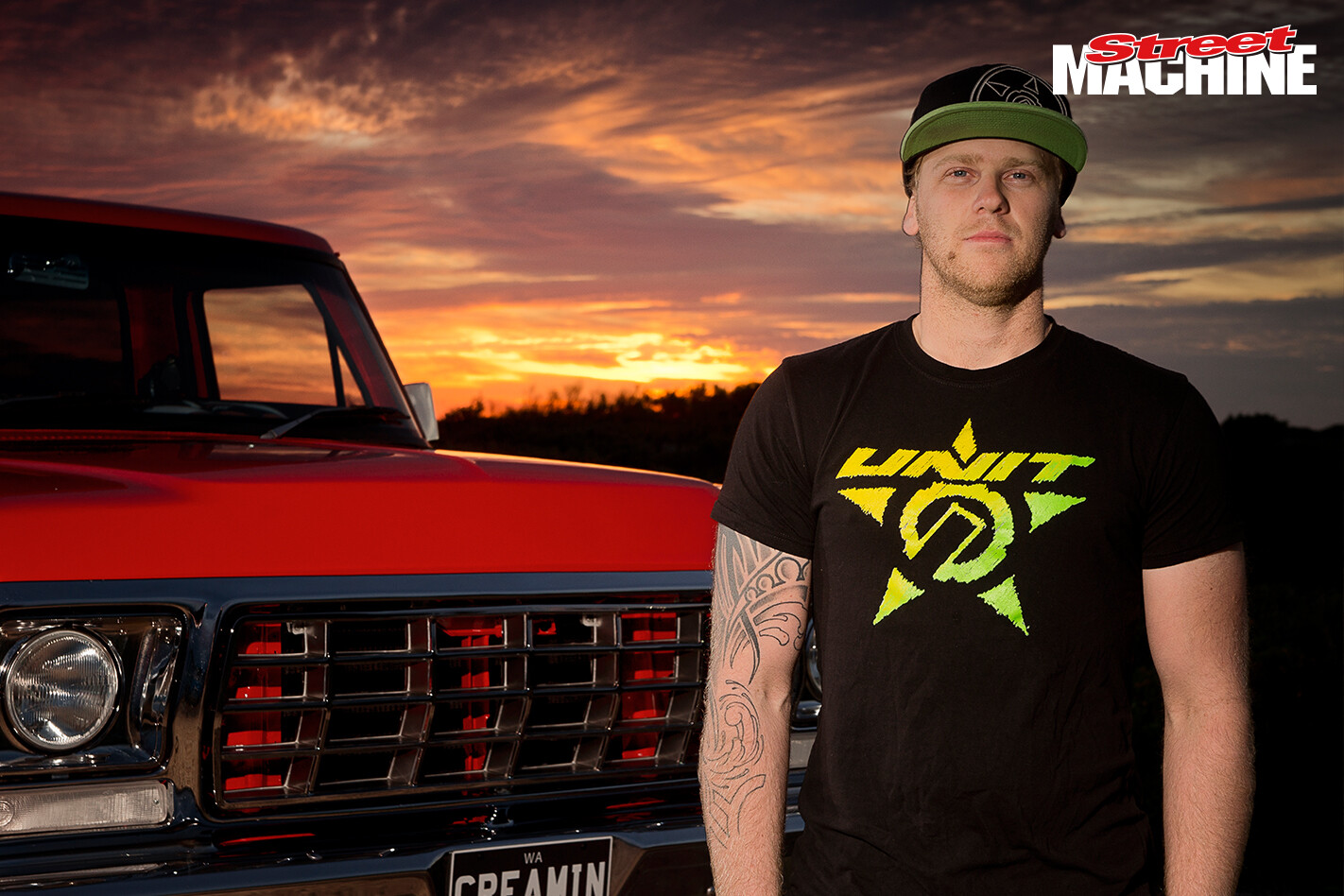 Does the truck do any off-road work?
It use to back in the day, but not anymore mate; I spent too much coin on it! And it means too much to me now, as it was Rusty's car.