TROY Trepanier is a legend within the car building game. He built some of the coolest cars on the planet and it's no surprise that David Meyer's twin turbo 1966 Plymouth Belvedere should be any less amazing.
To the uninitiated David's Plymouth is just a cool looking car, but the build quality and attention to detail is just amazing, and once you get past all that there's a freaking twin turbo Hemi-powered beast underneath.
For David the story starts way back at high school where his first car was a 1966 Belvedere. It was a cool ride for a teenager and even his dad loved the shape; David's dad had lusted over Hemi Belvedere's when he was a teenager.
Fast forward to the new millennium and David's dad started talking about restoring David's old car. David suggested they build something even cooler by finding a genuine Hemi Belvedere to build. You can hear David tell the story in the video, but basically they found genuine car that was a bit of a basket case, and revived it with some help from the guys at US Car Tool. Then the Belvedere was shipped off to Rad Rides By Troy in Manteno, Illinois.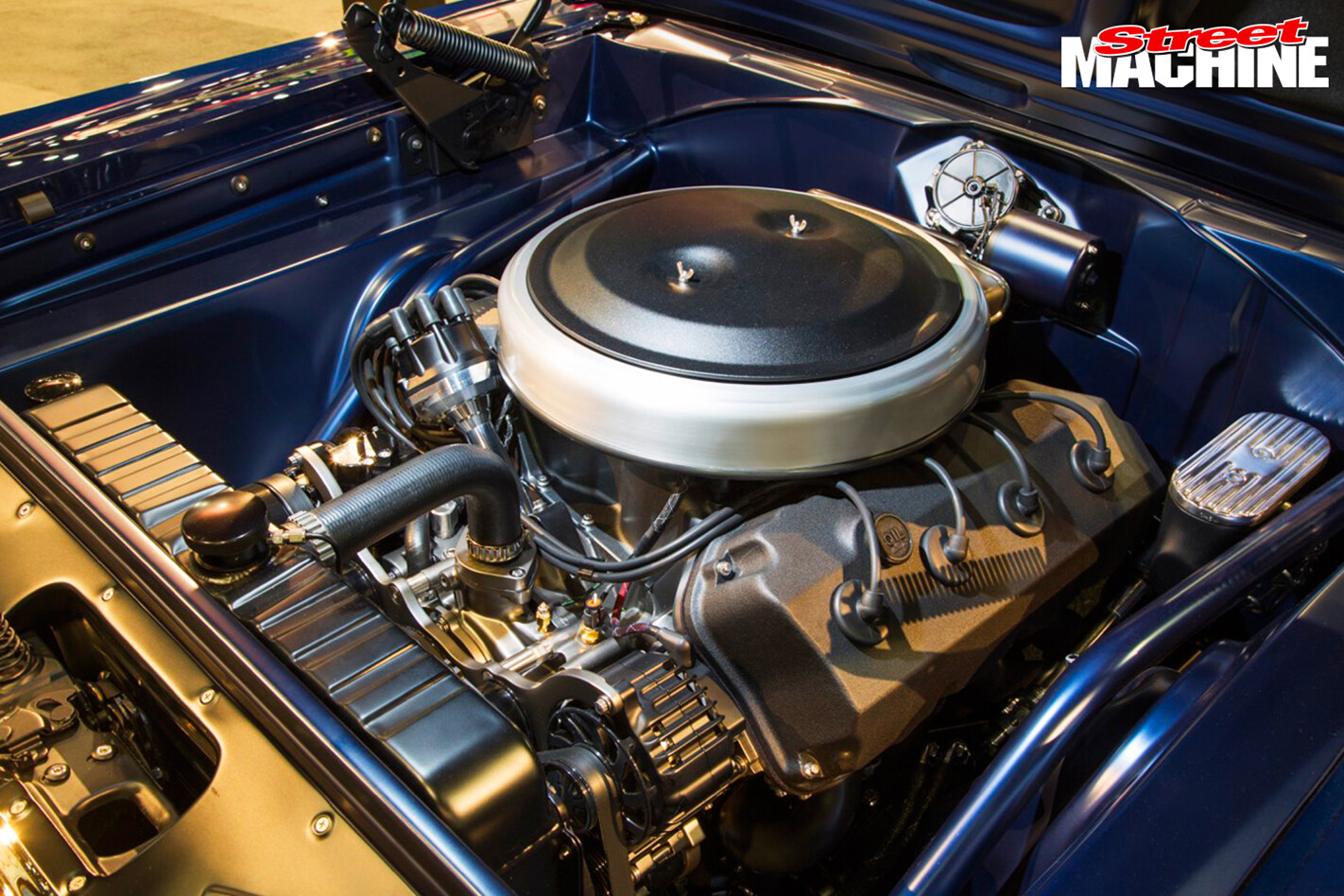 Troy Trepanier has built some awesome machines over the years, but what we like best about them is they're functional as well as beautiful. David's Belvedere takes that to the next level. It's got a 526ci Hemi with a pair of TNX45 Turbonetics turbos hidden under the back end, the trans is a strengthened 4L80E from a Chevy SUV and the diff is a Dana 60 filled with Strange gear to keep it bulletproof behind all the horsepower. But pop the hood and you can't see any of that; it's looks a lot like a mildly modified 426 Hemi Belvedere up front. The car was debuted at SEMA last year, and despite not being as externally modified as most, it garnered plenty of attention.
David wants to run 200mph in the standing mile with the twin turbo monster and he has already run 195mph at the ECTA Ohio Mile Hot Rod Top Speed Challenge, so he can pretty much tick that achievement off the list. David's recently added Hot Rod Drag Week to his bucket list; he wants to runs eights on the quarter with the big blue beast hopefully we'll see him at Drag Week this year.