HEADING towards central NSW in March? Love classic cars and old-school movies? Or maybe you just love a Sunday-morning coffee? Whatever your fancy, make sure you're in Dubbo, NSW on the first weekend of March for the showing of American Graffiti at the Westview Drive-In on Saturday 2 March, followed by the monthly Cars & Coffee Meet on Sunday morning.
Owen De Carle has been running Cars & Coffee events for the past couple of years in Dubbo on the first Sunday of every month, averaging roughly 150-200 cars at every event. "It's grown a lot since it first started and the response has been really positive," Owen said.
Now he's decided to kick it up a notch by hosting a classic car meet at the local drive-in cinema, which after being closed for nearly 30 years has had a makeover and is now screening movies once a month. The Dubbo Cars & Coffee Drive-In Night will see the screening of the classic car film American Graffiti, with the aim of getting hundreds of punters in classic cars rolling in to watch the flick and enjoy each other's company. Pre-sale tickets are already up for grabs for classic cars that pre-date 1985, but if you've only got a modern bland-mobile, don't worry; tickets for newer models go on sale 15 February.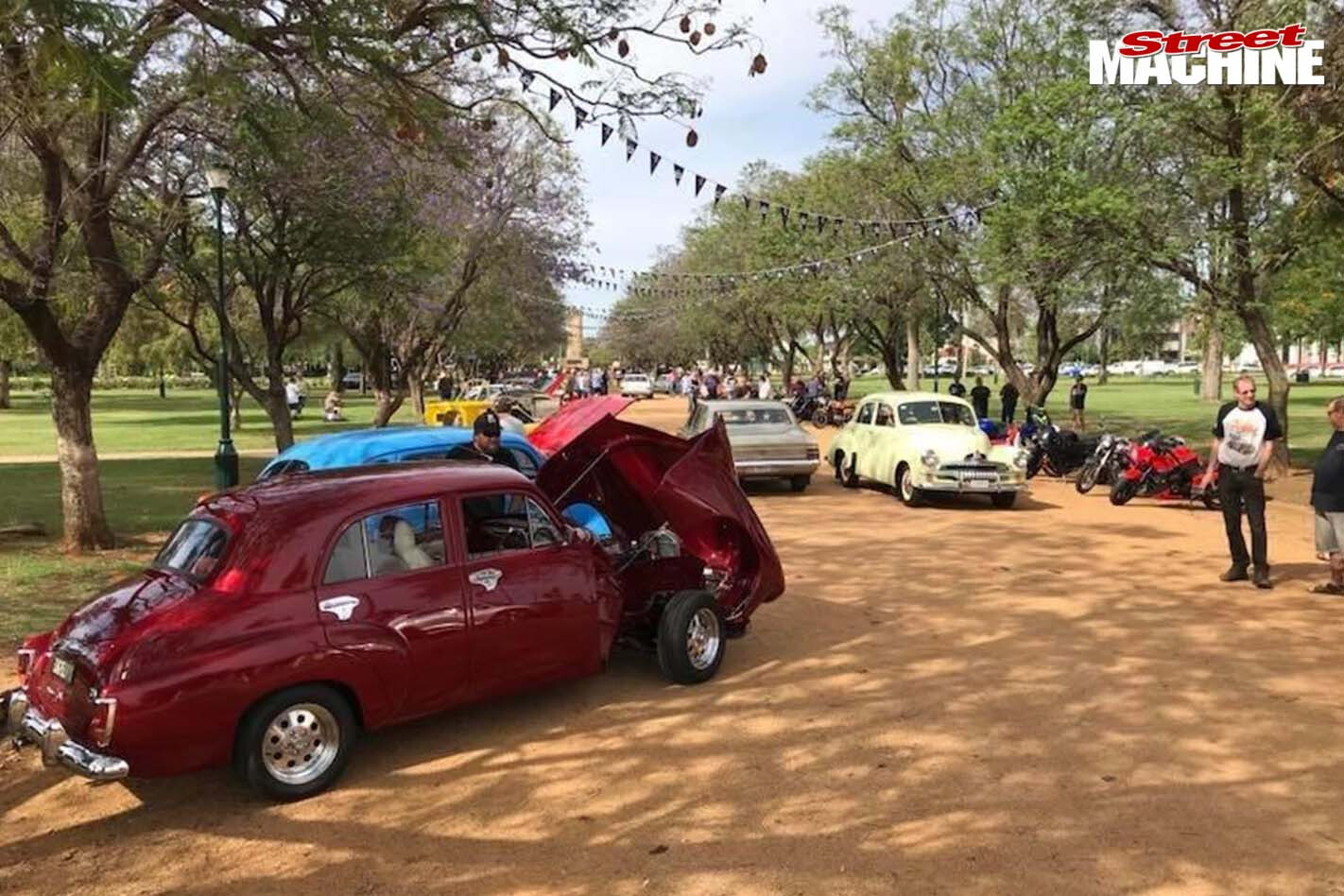 If you're heading into town for the event, you may as well make a weekend of it and stay for the monthly Cars & Coffee meet, held in Victoria Park on the Sunday morning. All proceeds will go to the Make-A-Wish Foundation, for which Owen has raised $7500 from his Cars & Coffee events in the past 12 months.
So head on down if you'll be in the area, but be quick! Tickets are already selling fast.
For more info, click here, and you can buy tickets here.