LAST year South Australian-born US Top Fuel pilot Richie Crampton took some time out from his Kalitta Top Fuel car to compete in Hot Rod Drag Week – a street car event that sees racers drive their cars from track to track across America. Richie's day job involves building race cars for Morgan Lucas Racing, so he's pretty handy with a welder, and built up a tube-chassis '57 Chev for last year's event. It was powered by a 403ci twin-turbo LS motor and ran a best of 8.27@165mph.
This year Richie's stepped it up with a whole new engine combo that is something he is probably more used to operating, being from a Top Fuel background. It's a 521ci Noonan billet water-jacketed Hemi topped off with the supercharger and hat from Jonnie Lindberg's Top Alcohol funny car. It even has the Lenco transmission from the race car. Yeah, it's a bit more serious than an LS with a couple of Precision turbos!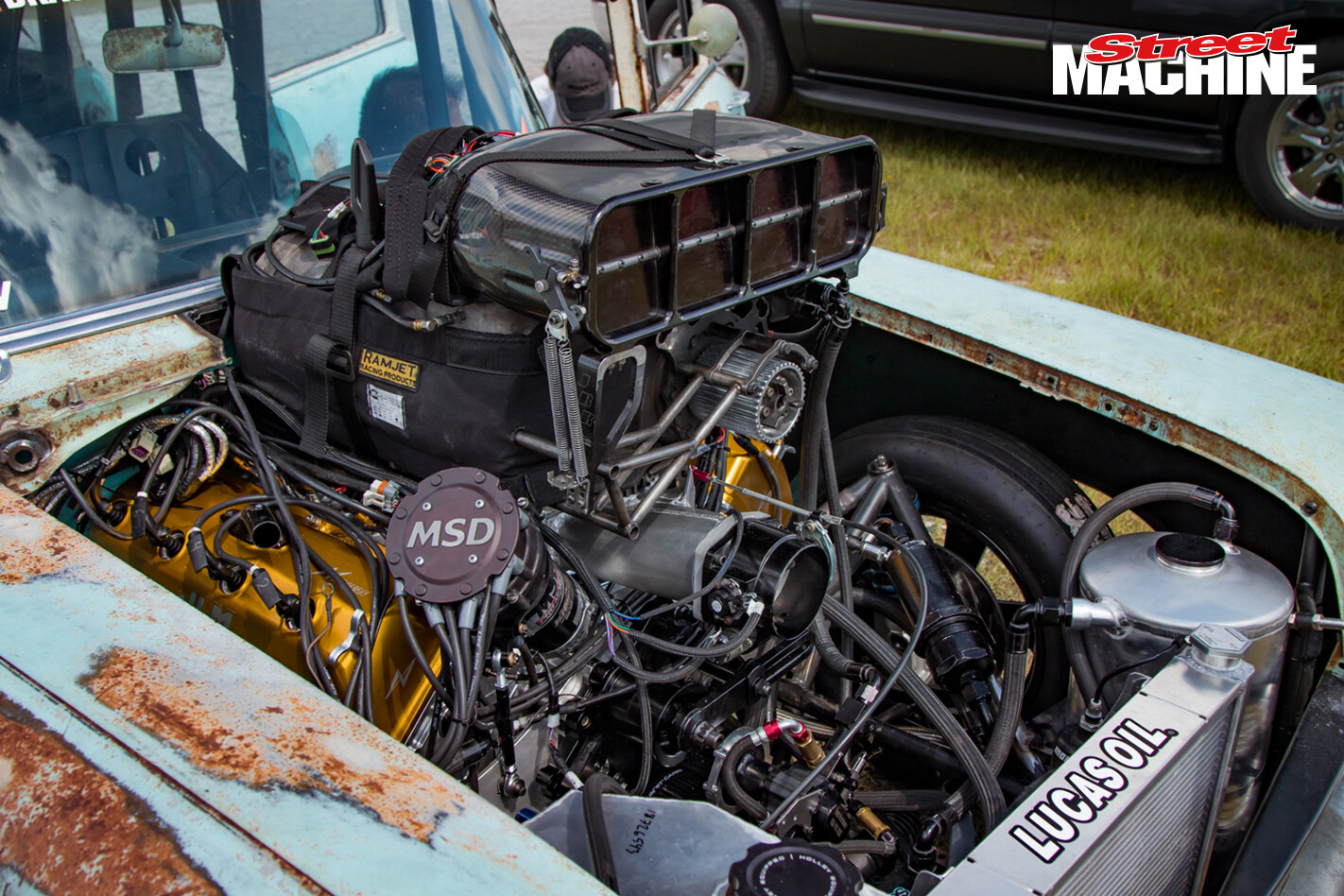 Now you might be wondering how on earth Richie plans to use a Top Alcohol funny car engine on the street. They took the burst panel off the front of the intake manifold and bolted a throttlebody in its place, so for street driving they can disconnect the blower and hook the throttle cable to the new throttlebody and run it as an aspirated motor on E85 through the Holley EFI system. Then at the track, it's go time and they turn it back into a funny car motor.
We can't wait to see what kind of numbers the car runs with its new combo – all sorted it would have to be up there with the quickest cars of the event, in the low sixes or maybe even fives. Unfortunately Richie will once again have to leave after day four to race Top Fuel next weekend, so he's not in it to win; he's just there for a bit of fun.