PANEL-beater Jon Mitchell has been a part of every Drag Challenge to date, and his stunning purple 512-cube 440 Dodge Challenger has been a regular since our second event.
Both were back for DC 2018, but these days Jon and mate Andrew McLellan – who competed alongside him in the Tuff Mounts Outlaw Aspirated class in his delectable orange Plymouth 'Cuda – have a challenge within the challenge. "We call it the 'E-body Challenge', and we're neck and neck," Andrew said.
Yet the battle of the curvy Mopars was soon cut short when Andrew dropped out after Day Two, leaving Jon to fly the flag alone. He did so with aplomb, consistently handing in mid-10-second timeslips that saw the Dodge in third place in Tuff Mounts Outlaw Aspirated after Day Four. But the 512ci Chrysler donk was leaning out every pass, causing some major head-scratching.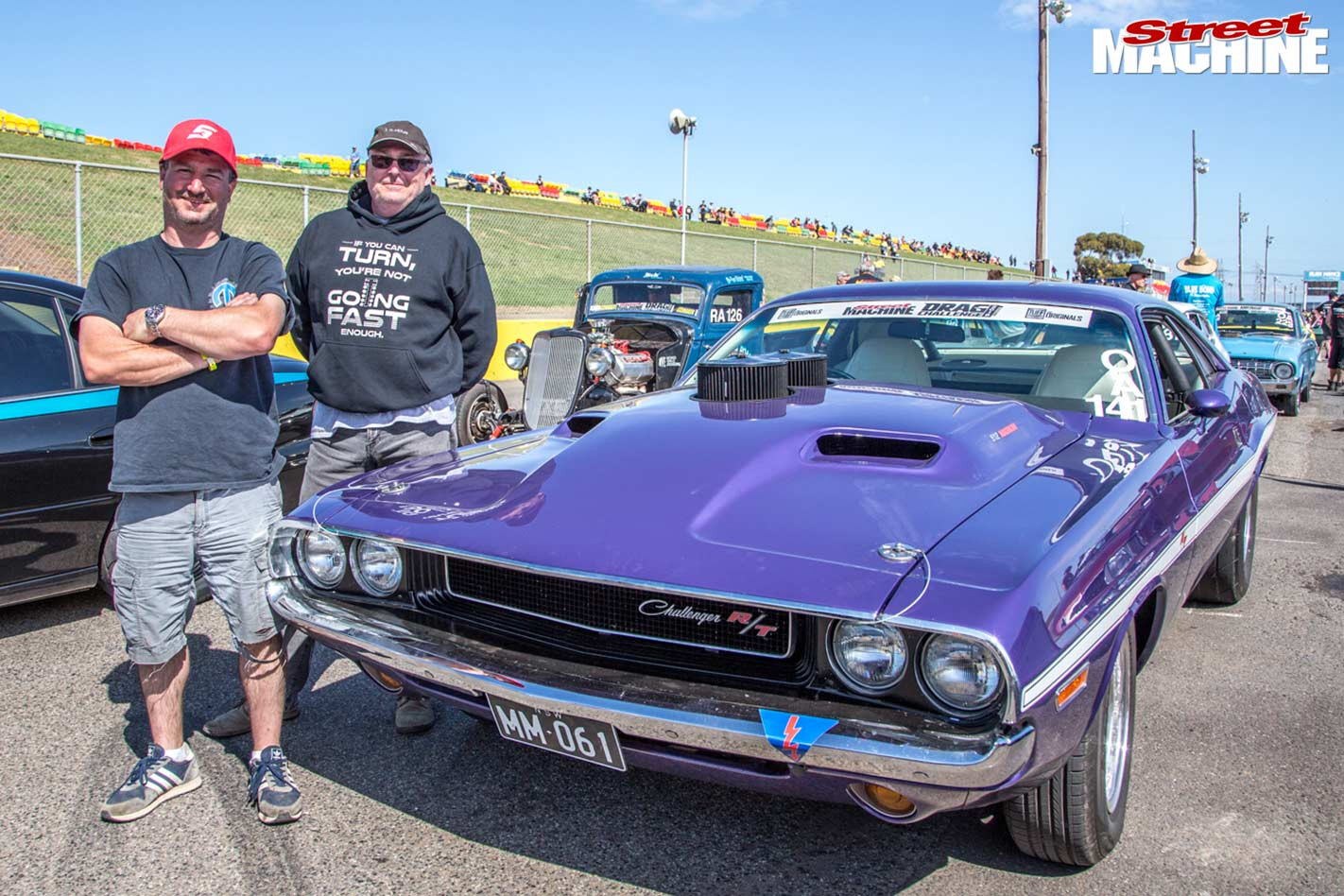 On Day Five, the Challenger ran a respectable 10.61@125mph, but all was not well. "It really should be running 10.3s, but it was popping and losing fuel pressure by half-track," Jon said. "My fuel regulator died, so full pressure pumped back down the return line, damaging the fuel pump."
In an effort to finish the event cleanly, Jon chose not to head back out to battle for the podium, so he finished fourth in class. Yet his times over the week did snare Jon a win, taking home the Quickest Mopar-Powered trophy for the second time.
TROPHY:
Quickest Mopar-powered
JON MITCHELL
1970 DODGE CHALLENGER
Class: Tuff Mounts Outlaw Aspirated
SPECS
Engine: 512ci Chrysler
Intake: Weiand tunnel ram, twin 780 Pro Systems carbs
Transmission: 727
Converter: TCE 5700rpm
Diff: Dana 60, 4.11:1 gears
Power: 500rwhp
Previous PB: 10.77@124mph
Best Drag Challenge 2018 Pass: 10.59@126mph