UNLESS you've been living under a rock, or down a mine shaft, you'll already know that Jeff Lutz has won Hot Rod Drag Week 2016 with his Mad Max 'Pro Mod' Camaro, and we think that's pretty amazing. The amazing thing isn't that he won, but that he managed to do it with an average of 6.19 seconds across four different tracks and five days.
Hot Rod Drag Week is brutal in any car. You have to race at four tracks in five days (starting and finishing at the same track) and drive almost 1000miles (1600km) with no support vehicles. The level of difficulty rises exponentially with the performance of the vehicle, so to do it in a car that runs low sixes is very difficult indeed. Tom Bailey won Drag Week 2015 with an average of 6.78@219mph, which was the quickest and fastest average ever at the time.
Drag Week 2016 was looking to be a heads-up shootout between Bailey and Lutz, but when Bailey junked a rod and piston on day one, and scored a cylinder badly, the battle for outright honours almost became a one horse race. We say almost because nothing is a foregone conclusion when it comes to Drag Week. Any one of a hundred things could have put Lutz out and handed the win to Bryant Goldstone in the six-second Javelin, or Glenn Hunter in the twin-turbo '56 Chev.
With Bailey out of the picture it would have been easy to imagine that Lutz could have taken things easy and cruised to victory, but Jeff absolutely smashed the record with an average of 6.19@240mph. That five-second Drag Week milestone still proves elusive, but Lutz did manage to run a 5.98sec pass at the US131 facility at Martin, Michigan not long before the five day torture test started. Interestingly enough US131 was the same track where Lutz made his quickest pass of Hot Rod Drag Week.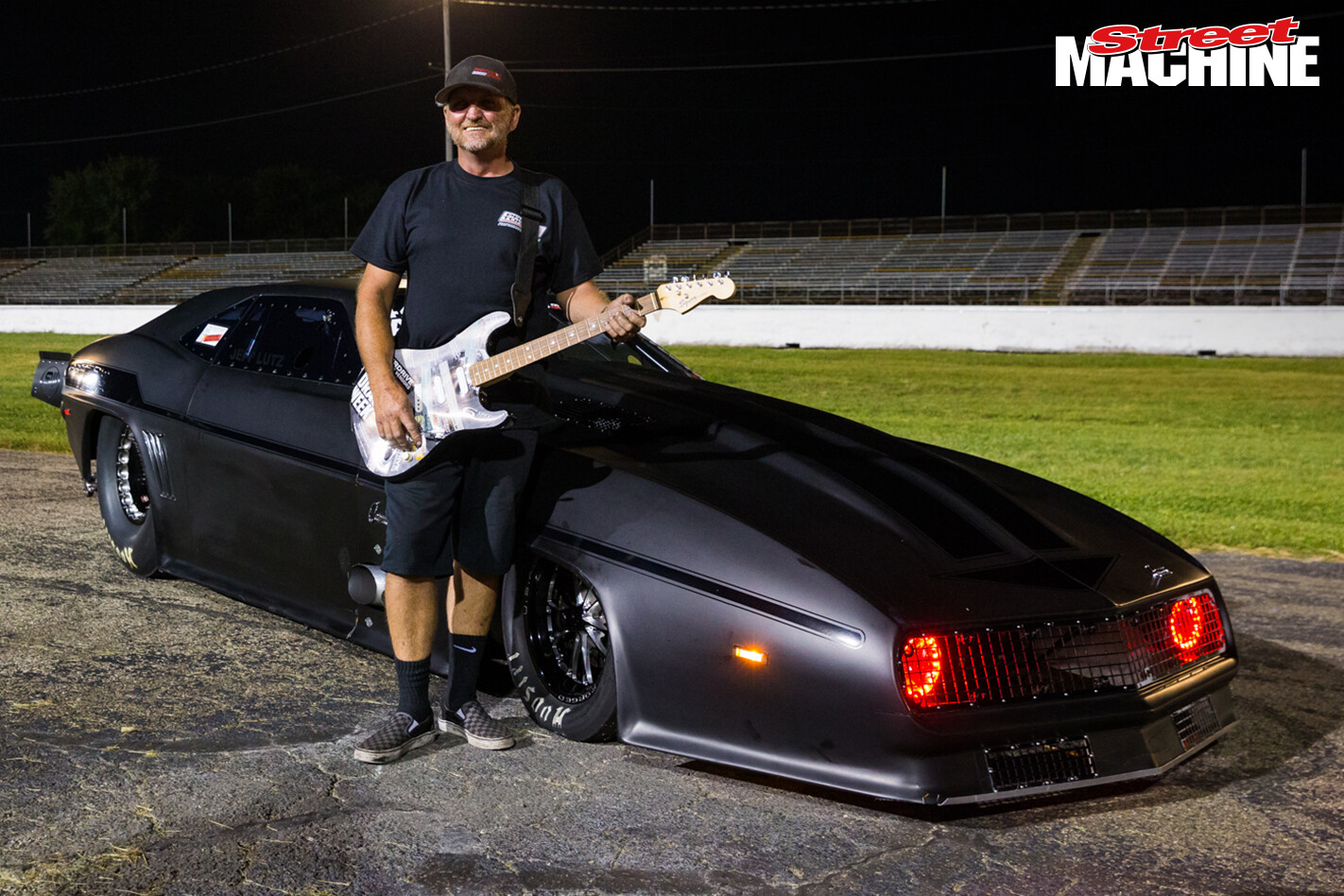 Next year will be a whole new game. Bailey will have 12 months to get his Sick Seconds 2.0 Camaro up and running again, and maybe we'll even see Larry Larson come back to play. Either way you just know there are hundreds of car guys and girls drawing up plans for Drag Week 2017 right now. In the meantime check out Lutz's runs that we managed to capture during Drag Week 2016. What a weapon!
LUTZ'S HOT ROD DRAG WEEK