THIS HSV GTS-R has been doing the rounds on social media recently and people have been losing their minds, because how could anyone cut up one of HSV's most collectible cars? Well, sorry to burst the bubble, but the KTEK Industries HSV GTS-R is a replica. Which, let's be honest, is probably a good thing considering the naughty metalwork that is going into this killer build.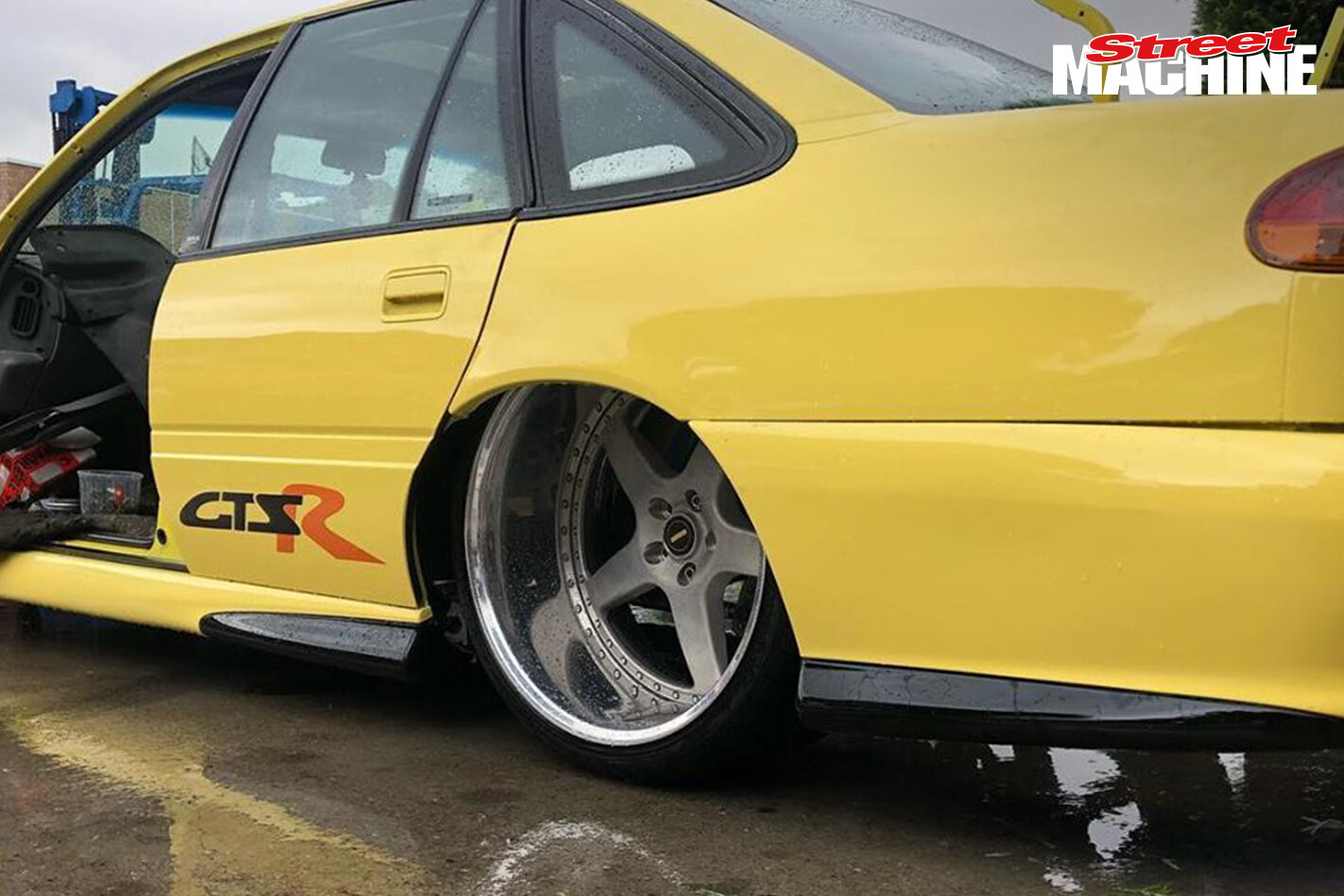 Mick Maric's GTS-R replica came to Sam Keck at KTEK about six months ago as a complete mock-up, before he stripped the whole car down for a ground-up rebuild. Mick wanted to have the car airbagged all 'round and dumped on 22-inch Simmons wheels, so it needed to be tubbed front and rear – a major job in itself.
To make it all work, they cut the floor out from the front seats back and fabbed up two new chassis rails to run from the factory rails right through to the arse end. Back there the IRS was thrown in the bin in favour of a stronger four-link and nine-inch, shortened up to suit the monster big-dish Simmons rims. Take a look in the boot or back seat area and you'll see the phenomenal custom metal fabrication going into this car.
The engine is a pretty serious bit of gear too. It's a 408ci built LS motor boosted by an F1 ProCharger, and should be good for around 800hp.
Basically Mick wants the GTS-R to be a cool streeter to cruise around in and take to the odd Powercruise event.
And it shouldn't be long before this hottie is cruising the streets of Sydney either. KTEK has finished the metalwork, so now it's going back to Mick to be resprayed in that iconic banana-yellow hue and have final fit-out completed by his panel shop Xclusive Collision Repair Centre. The aim is to have it finished in the next couple of months.
We can't wait to see the finished product; it's shaping up to be a killer build.