It's no secret that the EH Holden wagon is one of the most attractive wagons ever to grace Aussie roads; their proportions are just right in a way that has made families, cruisers and surfies go wobbly at the knees for five decades. The current-shape Holden Commodore sportswagon certainly isn't a patch on the original EH, but it's a lot slicker than the Telstra-influenced VT-VZ range, which was a great load carrier but shook a bigger bootie than a buttload of Kardashians.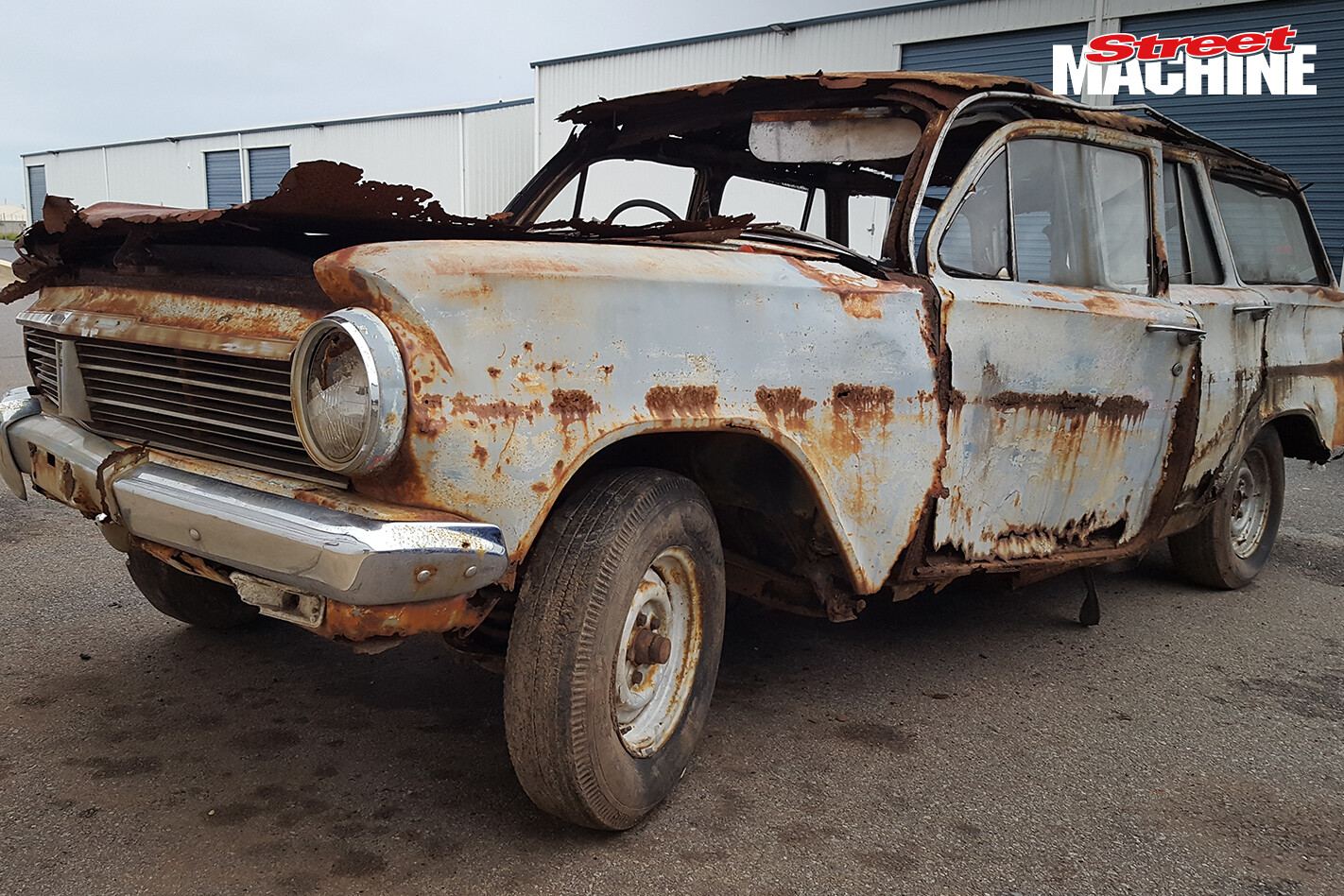 However, they're both Holdens, so they're worth comparing, if only to sight how age can weary them. The fine specimen of an EH pictured here was a genuine, one owner car; a term that normally conjures up images of immaculate, granny-spec machines, lovingly stored and driven sparingly.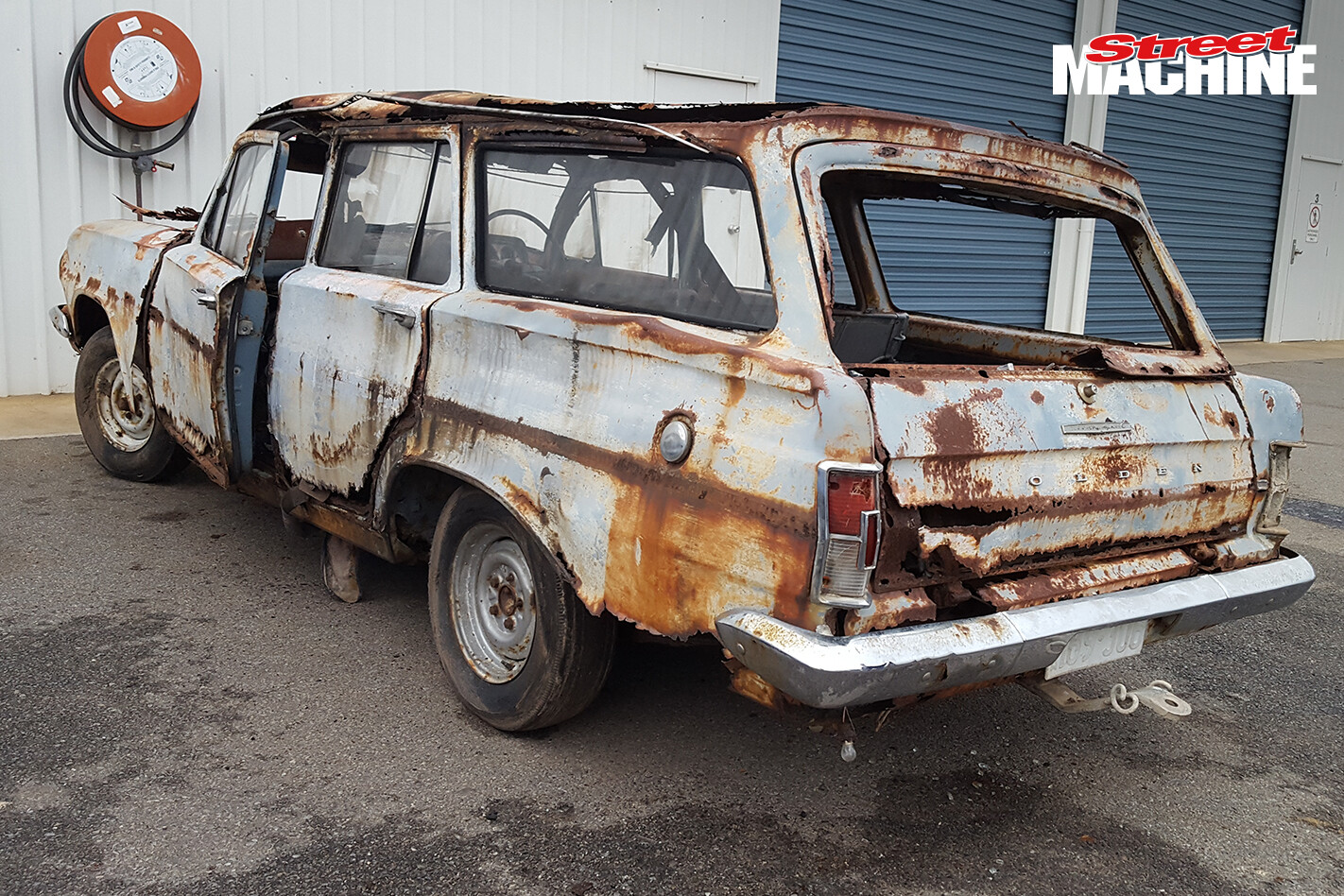 Those lucky enough to win the survivor car lottery will find a rig stored for decades that ran when parked, waiting for a new owner to breathe new life unto them and return their classic lines to our roads, usually wearing a lifetime of honest labour in their glorious patina as a badge of honour. Unless, of course, that car's final journey was to a windy beachside clifftop! It's pretty clear this thing is never going to hit the road again, though fortunately Jason from Lonsdale Autoshop in SA knows the cars well; he's got an EH tattooed on his arm, after all!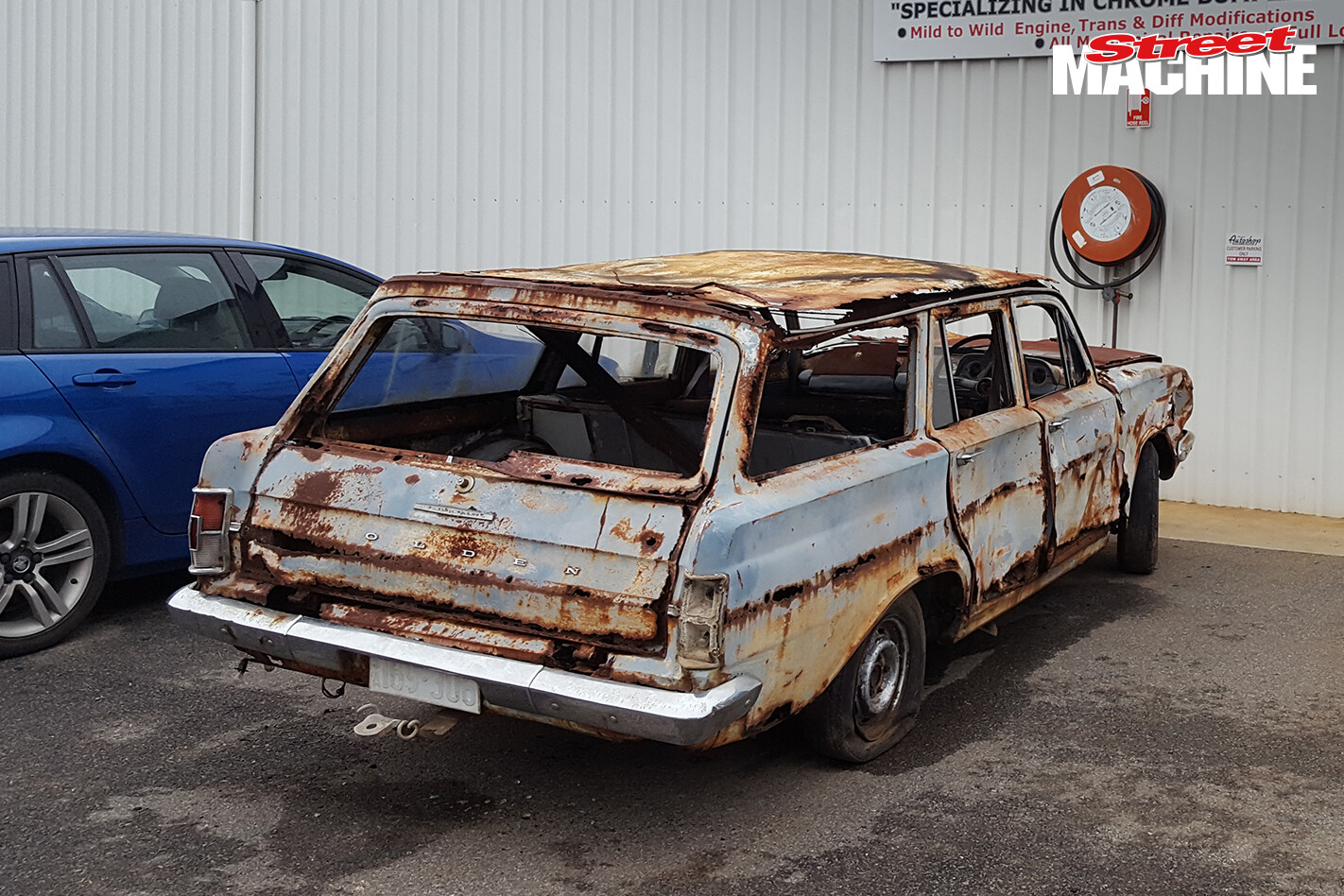 "My mate Rick is a genuine 'Aussie/American' picker, just like the guys on the TV show, "Jason tells us. "He heard about this EH; old mate had passed away and the property was being sold" Jason continues, "I needed some loom bits for my own project and full looms were asking $300 on eBay, so I said I was keen, sight unseen; as long as it was cheap!" he laughs.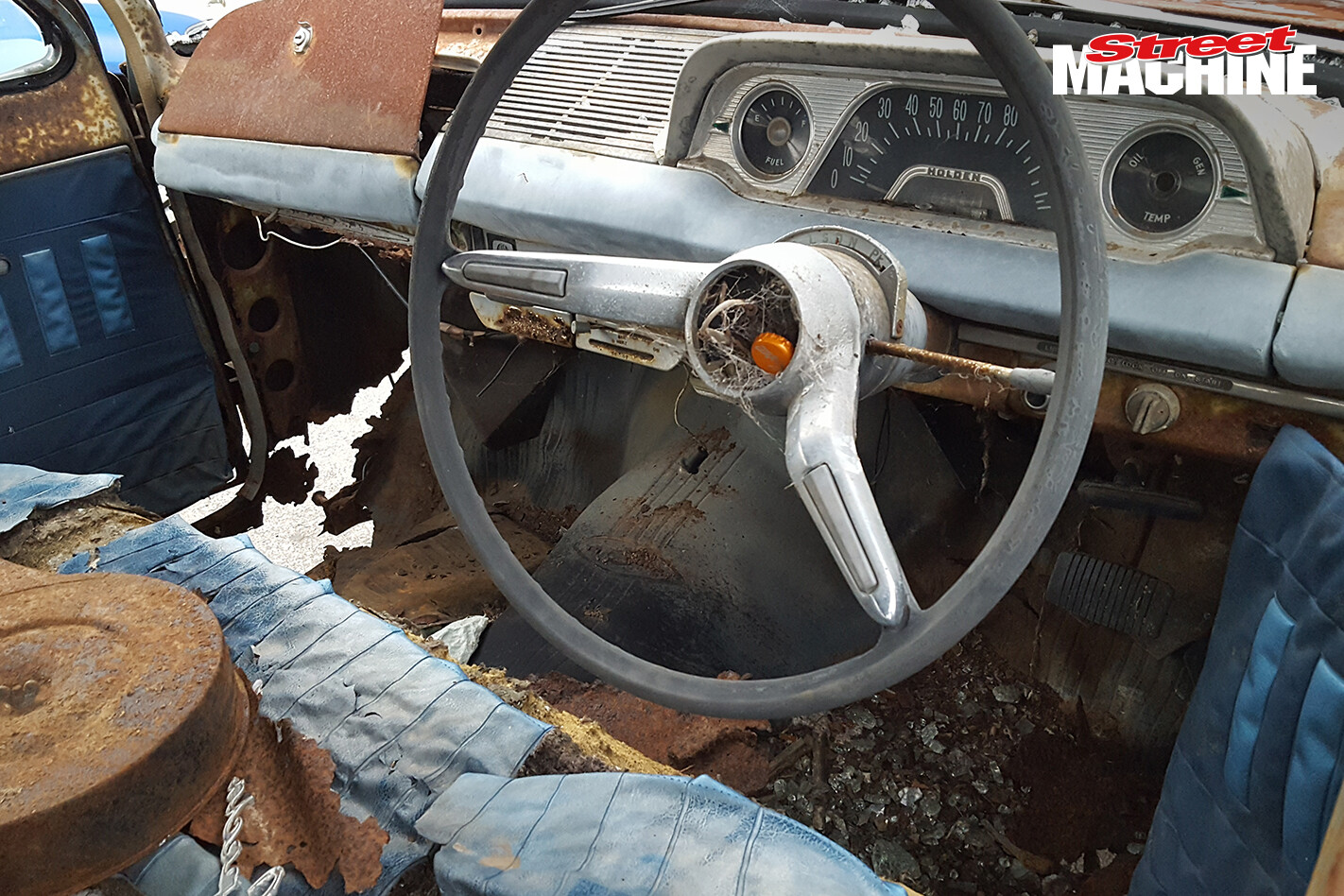 Jason kinda forgot all about it, until a few weeks later he got a call out of the blue from Rick asking if he could drop the car down immediately. "When it arrived, it was on four flat tyres; Rick had just skull-dragged it up onto his truck. I got the compressor out and three of the four tyres took air!"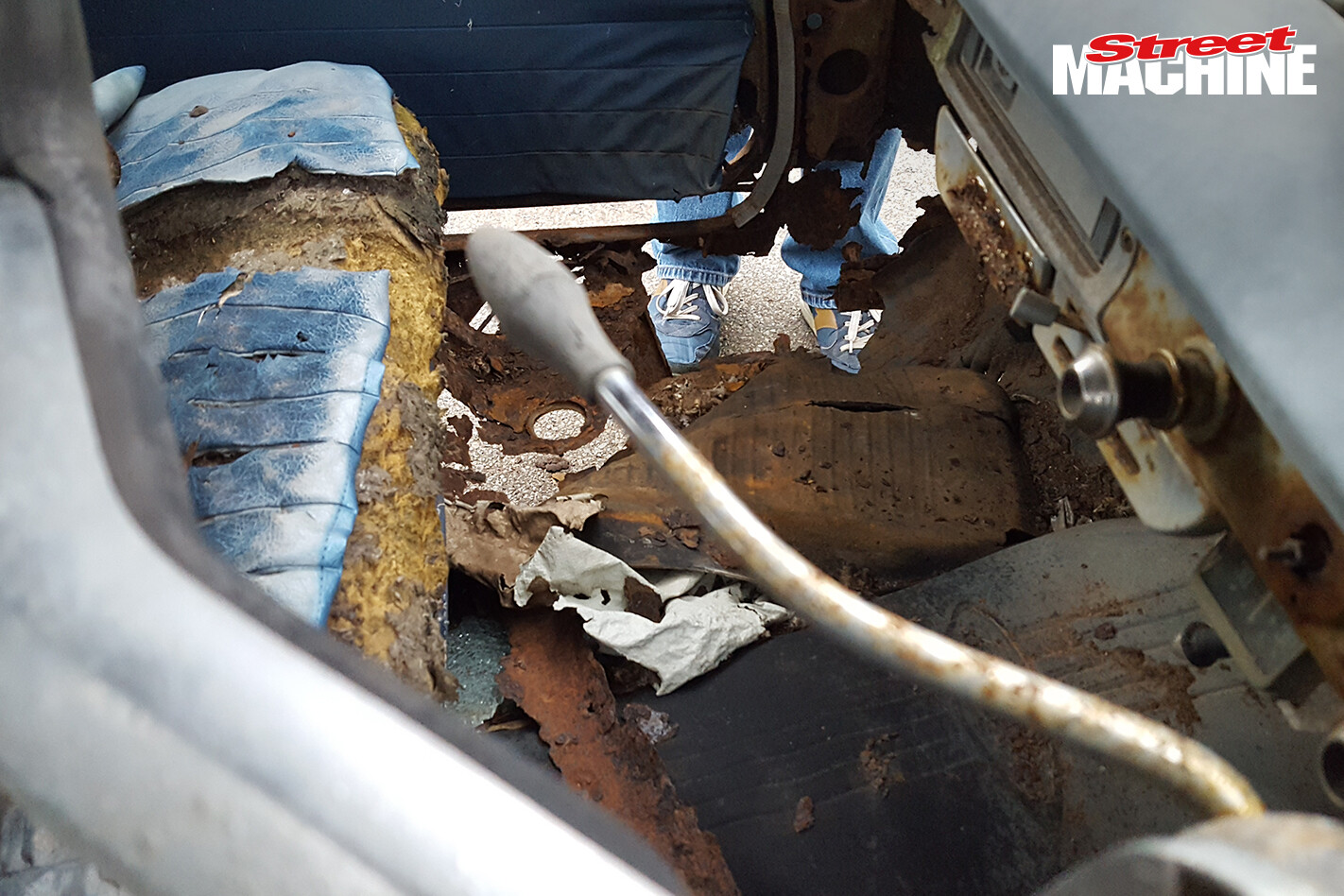 The next problem was moving the EH wagon; the Hydramatic transmission firmly jammed in park. "We hooked my V8 Landcruiser up to it and I yanked it off!" Once it was off, Jason and Rick had the issue of moving it. "I smacked the shift lever and it finally hanged into neutral, so we just pushed it neatly out the front of the workshop!"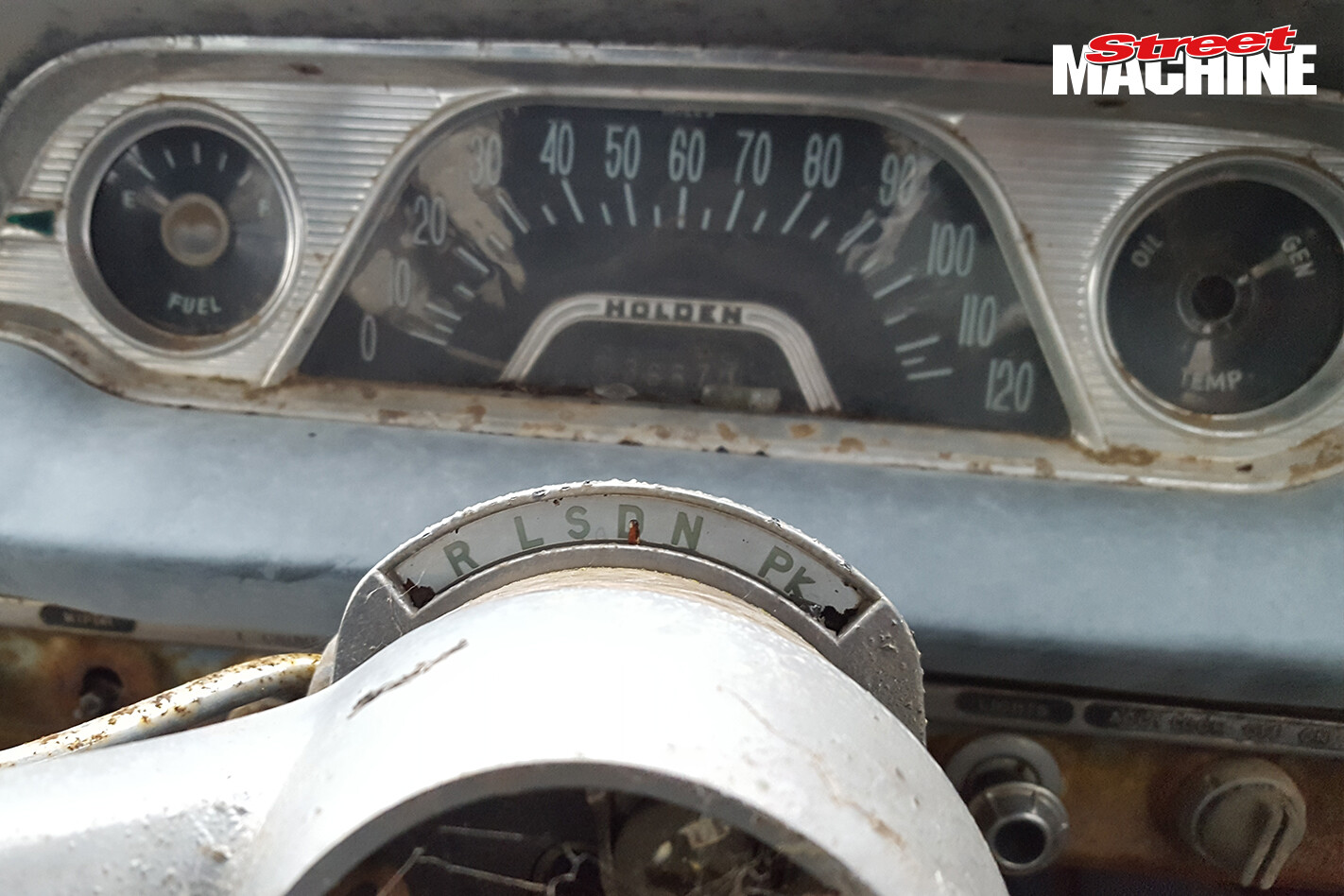 Jason couldn't believe the condition; "I've been to Basham Beach and seen the clifftop where this car was stashed for the last 20 years; knew there was a blueberry bush up there, but never knew it has absorbed an EH!" Rick had to TEK screw the roof and bonnet onto the factory frames to prevent any hapless teens being decapitated, Final Destination-style while the EH wagon was being transported. But being a picker, he was realistic about his chances for reimbursement and wasn't after drug money; just a couple of hundred Simoleans and a Patrol-Chev V8 conversion kit sealed the deal.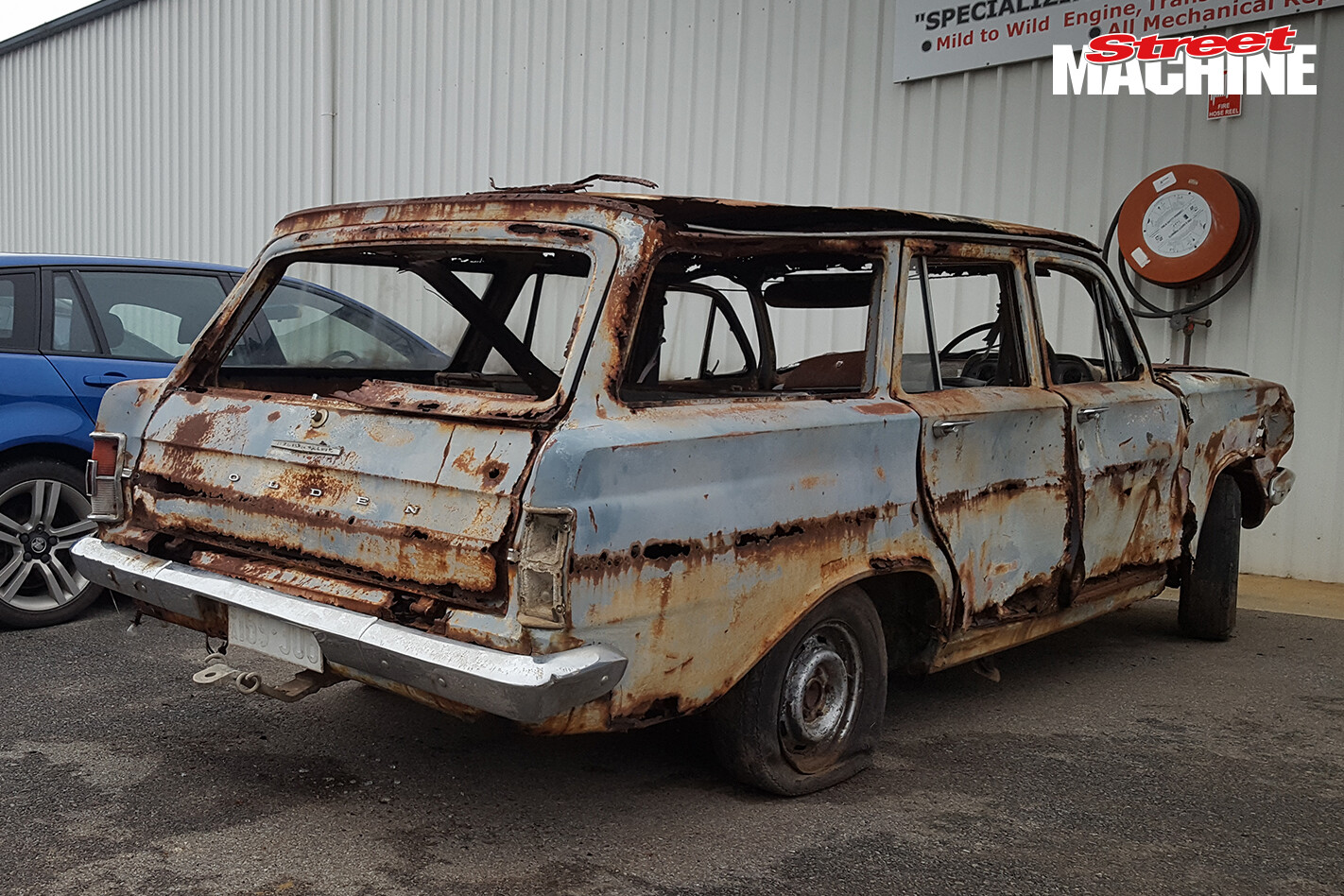 Despite the catastrophic rust, Jason found much to love; old mate had installed a 179HP motor with a steel crank that he was able to Gumtree for, wait for it, $179. Given this girl had been off the road for two decades, the salvageable components had 30 years under them; not 50, so the guts of the original Hydramatic trans were yet to flog out, as well as the diff.
Jason elucidates, "The diff centre was in awesome condition! I nearly pulled the bastard off the hoist using the slide hammer, the axles had rusted in so badly. Because of that, I thought the diff was also going to be cactus. There was no diff oil, but the teeth were perfect." He posits an explanation; "I reckon the breather must have clagged up; it was nice and fresh in there!"
Jason kept the grille, loom, RH rear quarter stainless trim and a picnic radio surround to flog on eBay. "I also took the whole front end out for a customer's car; this car was only 30 years old in road years!" After stripping a few other bits and pieces, including the vintage white-on-black SA numerical plates (which had faded to white), Jason moved the body on via a scrapyard. It's a shame, but the EH in its current condition had limited appeal; it may have held together do a few laps of some show or other, but equally the driver may have died of tetanus trying to adjust the seat rail. It would, however, have made lovely lawn art.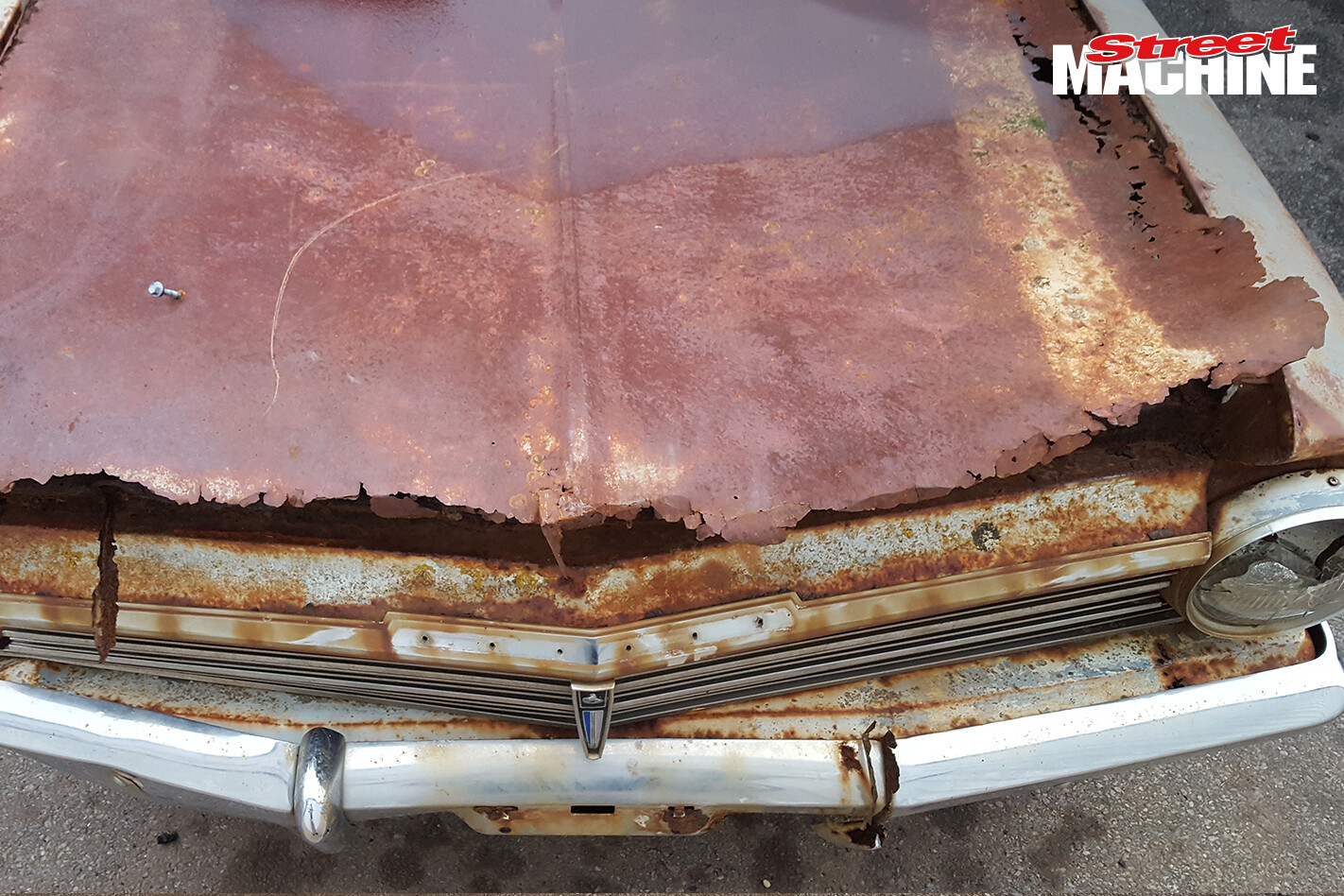 The VE Commodore Sportswagon parked serendipitously next door may well be looking into its own future in the EH and we suspect it may not last that long. But given a sufficient maintenance regime and no cataclysmic rust issues, it may well live long enough to be parked under a blueberry bush, it's body not devolving into a patina of rust, but chalky plastic.
As we bode Jason and his rusty EH parts car farewell, we took a few pics and noticed a fairly mint sent of Dunlop KT26s visible through the passenger footwell. "Free shoes are a bonus," I said to my father-in-law as we hopped into my car, "What?" he responded, as he flung his KT-shot feet into the footwell. "Nevermind!"