JIM Watson was one of the new breed of 1980s racers. He caught the drag racing bug while still in short pants, watching the action at the old Surfers strip, before the focus shifted to Willowbank, where he and his mates came of age and raced their own cars. An ardent fan of Super Stock and Super Gas, Jim has returned to the fold with plans to fulfil his dream and race at that level.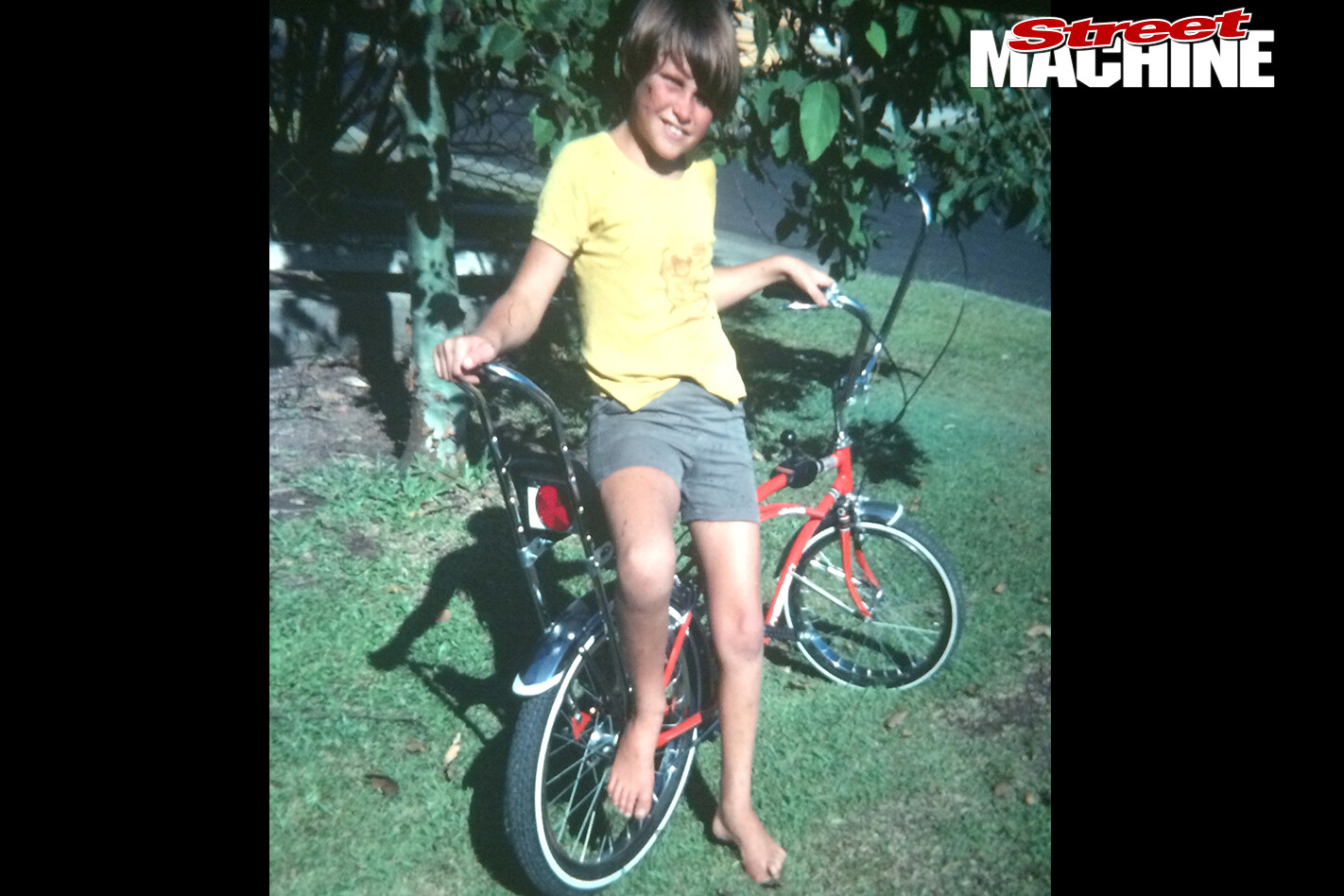 A Malvern Star dragster was a hot-ticket item in the mid-70s and nine-year-old Jim scored this gleaming red version for Christmas. "It had all the fruit – whitewalls, sissy bar and a three-speed shifter, not to mention a rack on the front," he laughs. "I rode the arse out of it and it was the first thing I ever modified. A few years later the BMX craze kicked off, so I converted it with a single seat, one-speed rear hub and BMX handlebars to tide me over until I scored the real thing. I had permanent sores on my inner ankles from catching on the cotter pins, or those pins would just snap without warning. But it was always on the power stroke so you'd nut yourself too!"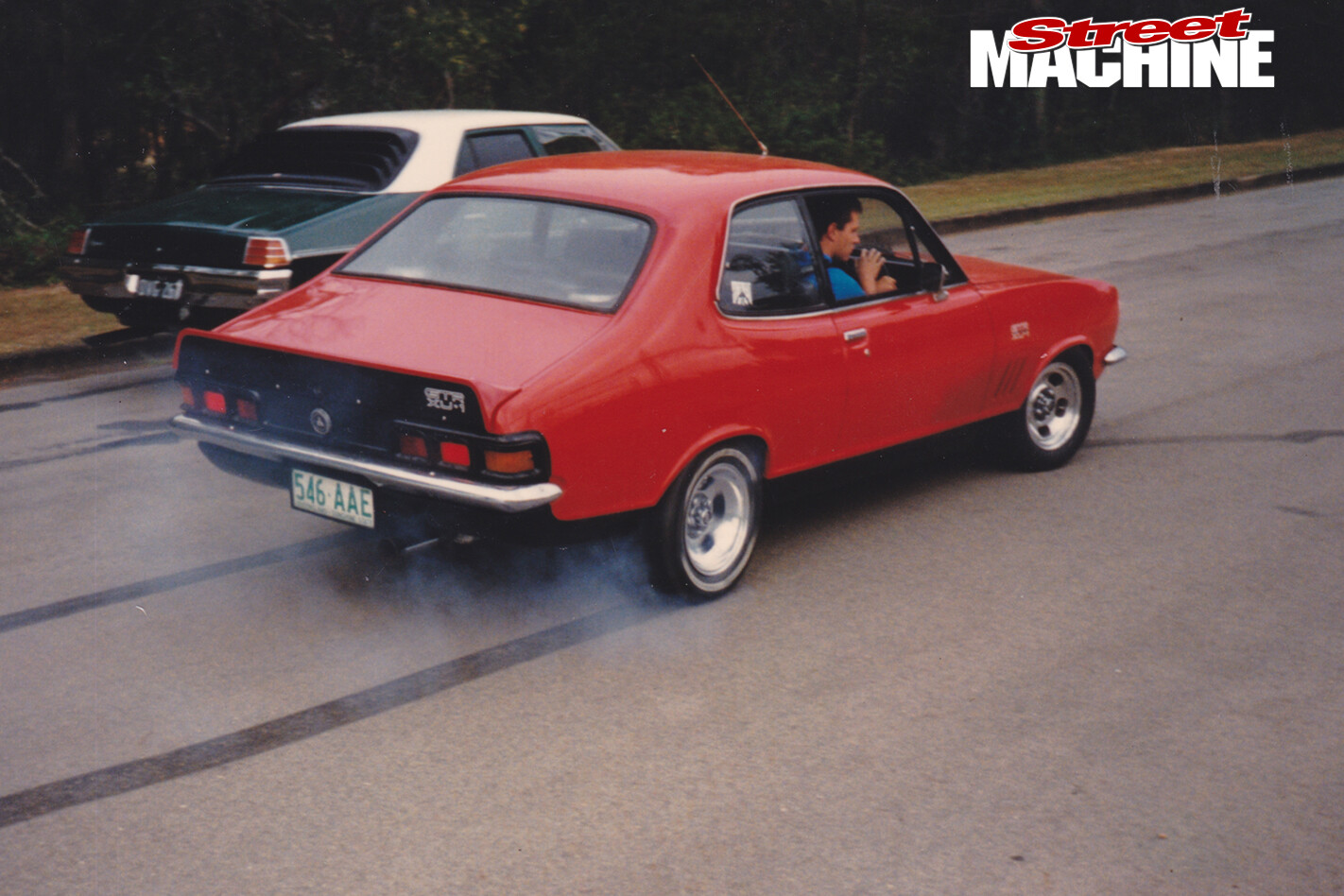 Jim followed his heart with this replica LJ XU-1 Torana. "It went pretty hard, with a 202 and triple Dellorto carbs backed by a four-speed and 3.9 gears," he says. "In typical apprentice mechanic fashion we'd pull burnouts after college; those tyres were as hard as rocks but left decent marks. It was actually stolen from the college car park; I walked out to find a red LC in its place, but luckily spotted mine that afternoon at a local shopping centre. Years later I was talking to a workmate who told me how his LC was stolen and found at the same college back in the 80s – yep, the same crook dumped his and stole mine!"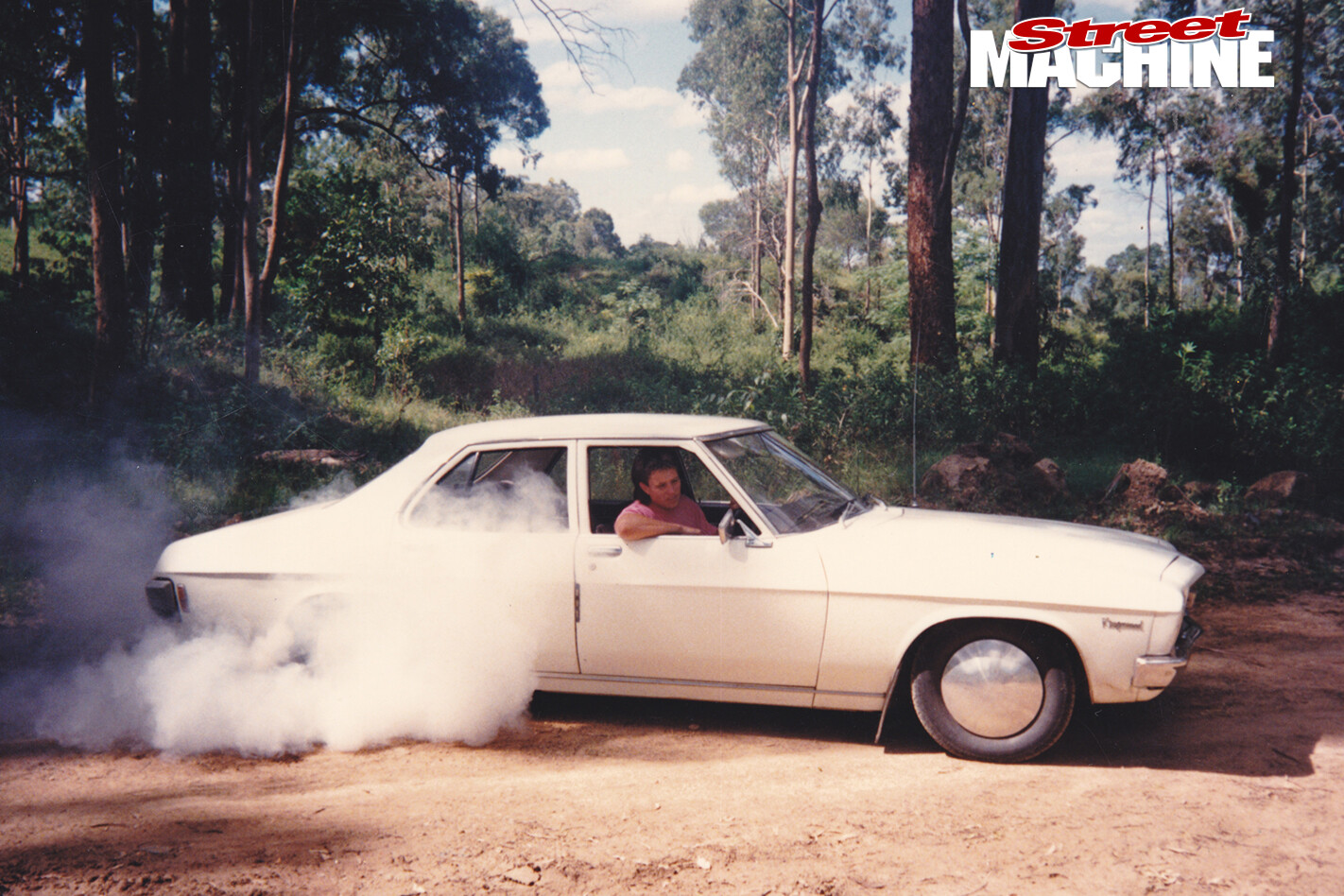 That theft left Jim disheartened. "I did a partial rebuild on it and hotted up the engine some more, but could never trust leaving it anywhere," he says. "I kept getting done by the police, too, so pretty much parked it up before selling it in the late-80s. I replaced it with this dead-stock, six-cylinder HQ sedan, which I fitted with moonies and eventually slammed super-low. It still could smoke a tyre. Even if it was on dirt!"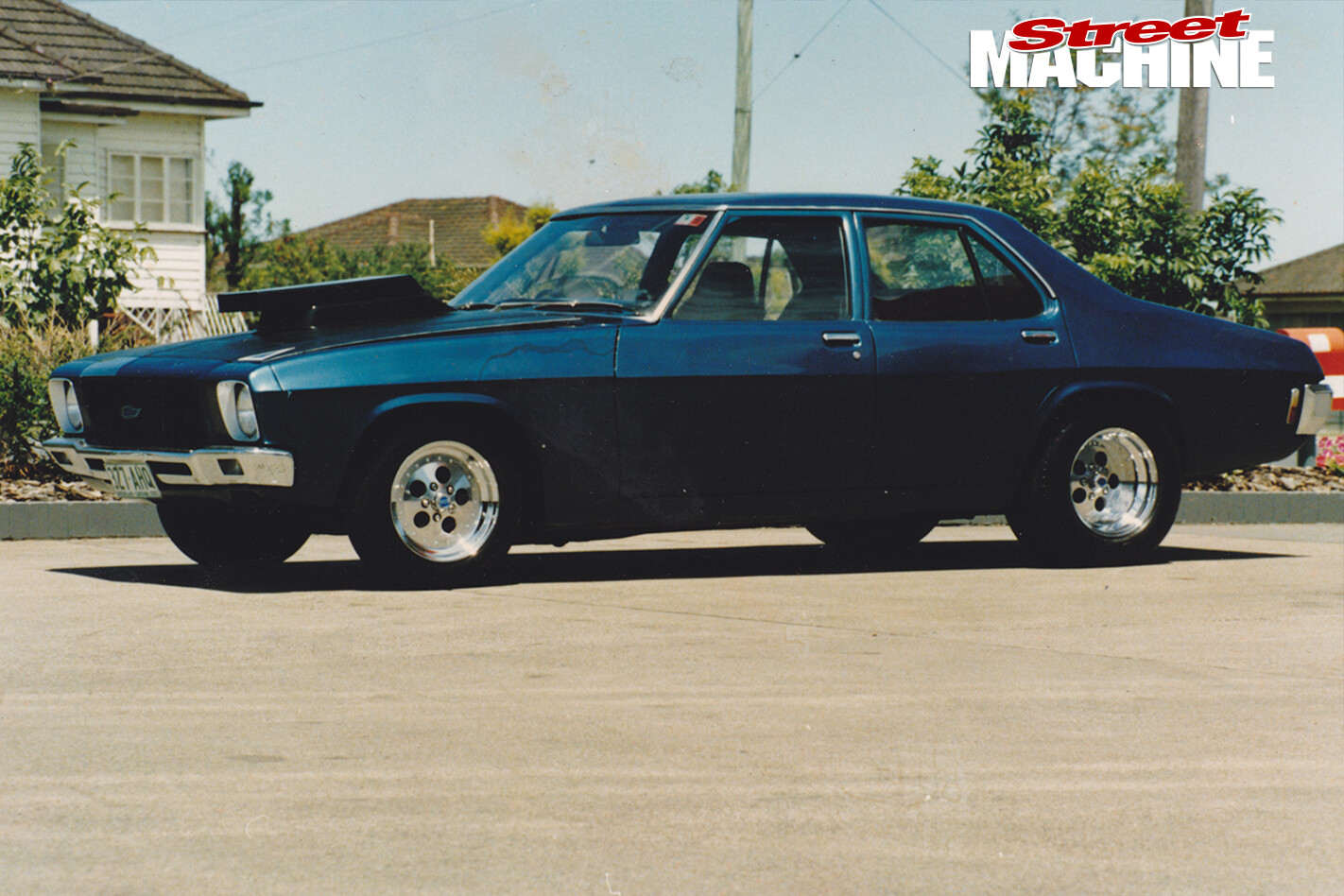 One of Jim's favourite cars; this HQ sedan was bought as a turn-key 13-second streeter in 1989. "It was your typical hottie for that era and ran a 327, Turbo 350 and nine-inch combo," Jim says. "I rebuilt it twice, added a tunnel ram and eventually ran low 12s before returning it to street use. I was even arrested for street racing," he laughs. The Q was sold in the mid-90s. How period-tough does it look with the letterbox scoop and Indys?
This ZF Fairlane was Jim's daily and tow car for the blue HQ. "We'd drag it for fun if the Quey was out of action, and here's my sister Christine racing in the Powder Puff class in the early 90s. Her 16.9 ET was three-tenths quicker than me!" he laughs. The lazy cruiser ran 302 Clevo power, but parted out in 1992.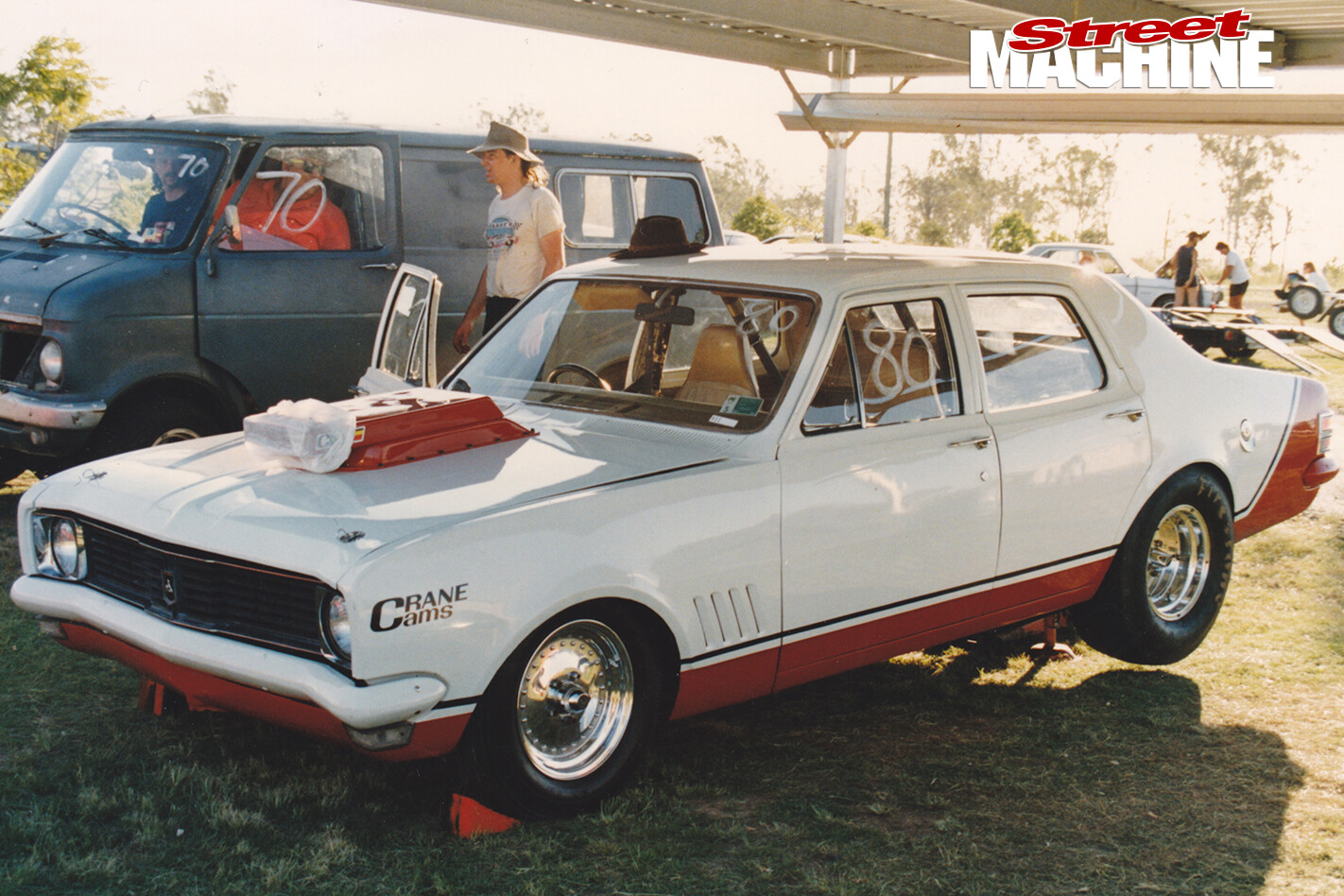 This HT Kingswood held the B/Street record for many years with its original owner, Peter Michaels. Jim's friend Steve McCarthy bought it as a roller from Peter and fitted a wild 253 and Top Loader. "That 253 was like nothing you'd ever seen before," Jim remembers. "It ran low 12s as a DYO racer on an eight-inch slick, but struggled to get out of the hole with the 253's lack of torque." Steve eventually fitted a methanol 308, dropping him into the 11.50s.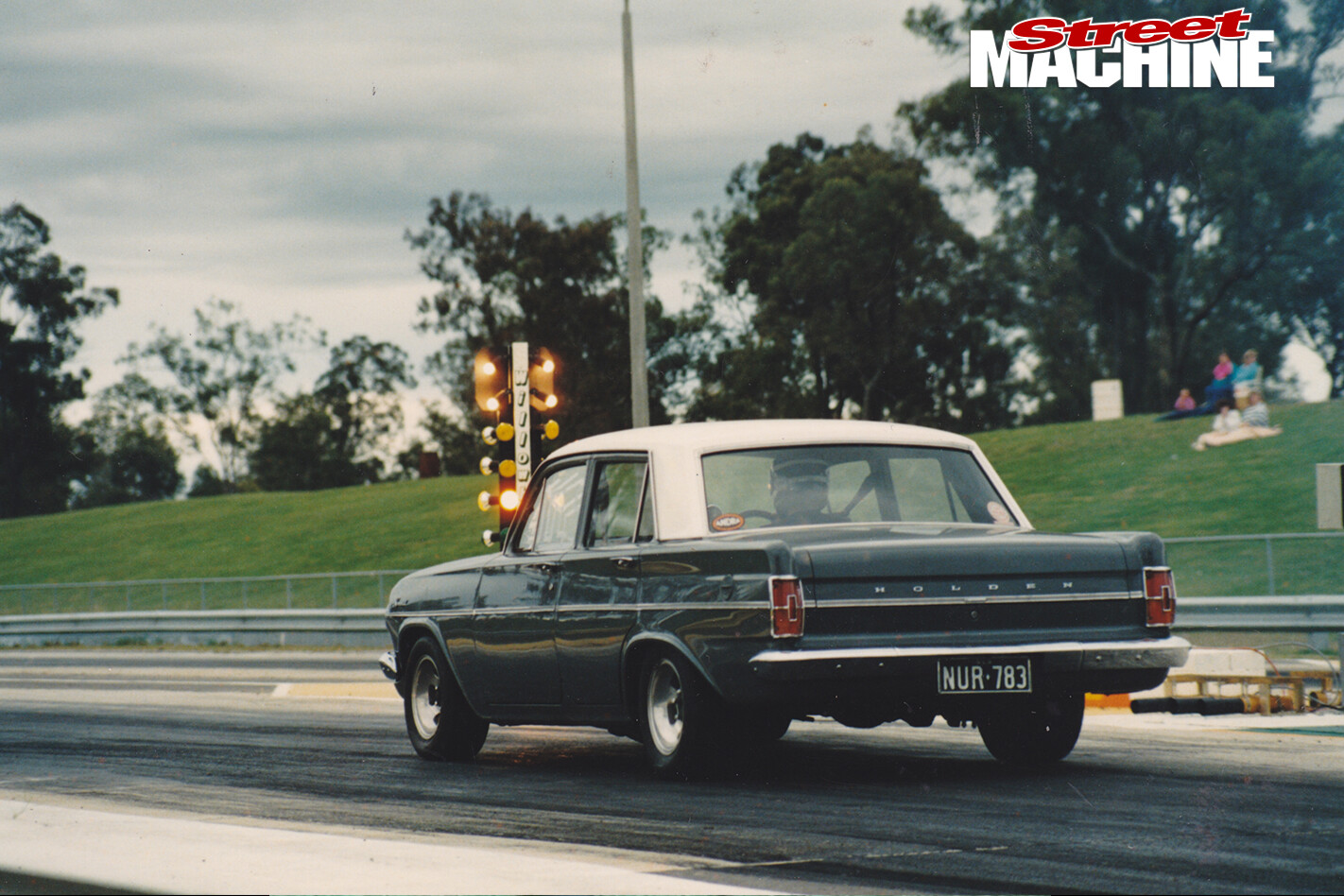 Jim's mate Stuart Miller still owns this EH and has been racing it at Willowbank for nearly 30 years. "He bought it at 16 and has been messing around with it ever since," Jim says. "He always toyed with six-cylinder combos and ran as quick as 13.24. It was nothing for Stuart to slap together an engine overnight just so he could cruise to the coast with us the next day; he fitted a huge roller cam for one trip and it just sounded so awesome pulling gears on the highway. Stuart's a real character; he had an ex-army EJ ute that he'd drive completely from the passenger side just to give us a giggle."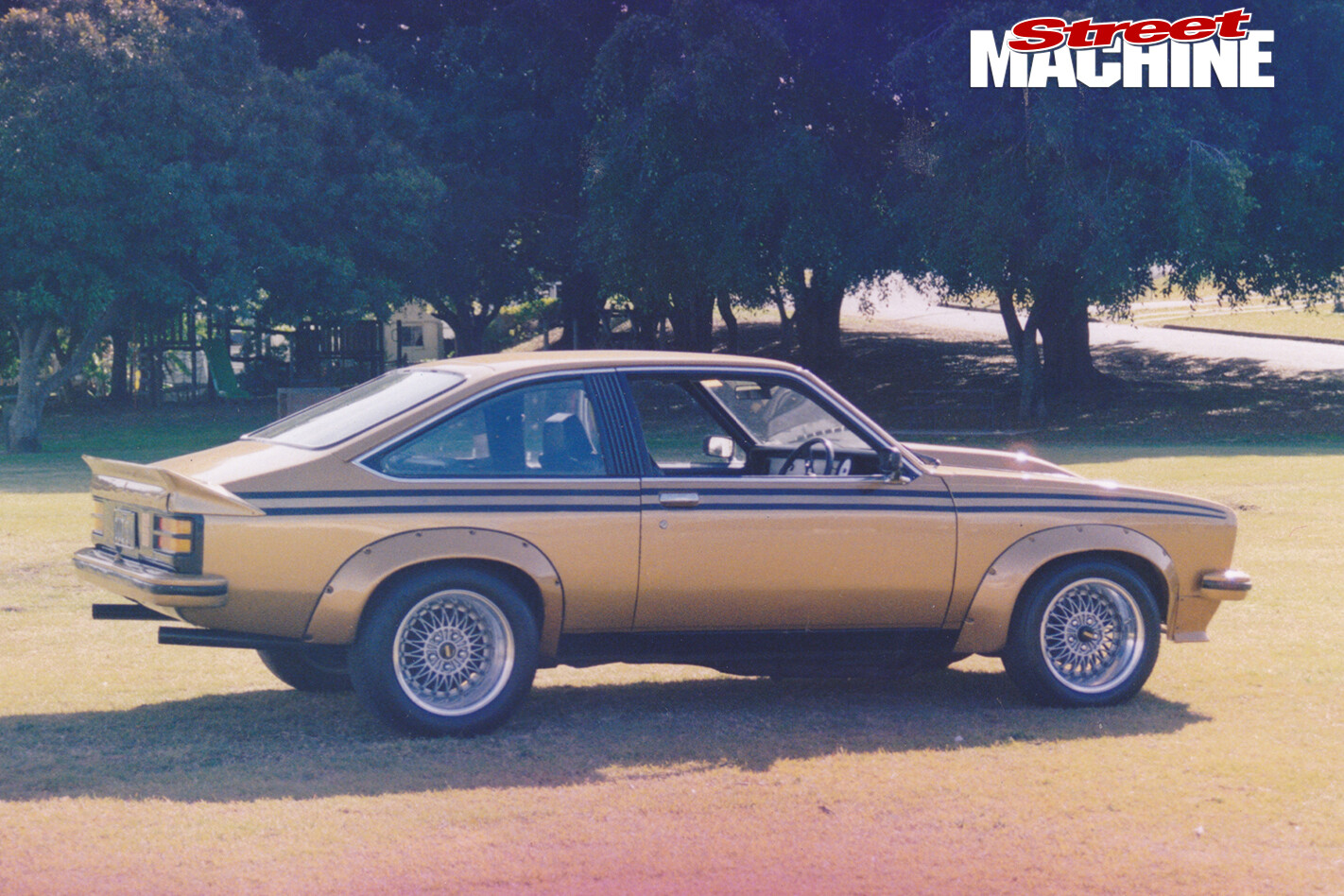 Jim's best mate Andrew Brass has owned a string of tough cars; one of the best was this gold LX Hatch. "He bought it in the mid-90s as a proven 10-second car using a shot of gas, but the 383 small-block still ran 11s naturally aspirated," Jim says. "It was feared on the street and so inconspicuous with its high stance and quiet exhaust. He kept it for a few years before moving it on to dabble with a stout XW Falcon."
Jim's current project is this '80 Camaro, which he's looking to race in Super Gas. "I bought it in 2012; it runs a 383 small-block backed by a Powerglide and 12-bolt diff," he says. "I wasn't looking for a race car but couldn't pass it up for the price; it was worth it in parts alone. Plus it just sounded so awesome! I reckon it did a zillion passes in the US and was pretty worn out, so I've just been plugging away getting it back up to spec."